Today I am showing off a piece by Lulu over at her blog
Breakfast After 10
. As with Meg Fee, I can't remember how I stumbled across Lulu's blog. But the first post of hers I would read, is the one I am showing you today.
I thought her words were very beautiful, but it was the end that made me smile. I believe I even called the last line delicious in her comment section.
Even though we are no longer with someone, there are often rituals that take a long time to forget. And even though this person from our past has moved on with someone else, there is always that little thought
do you have moments when you think of me, as she sits beside you. 
On the flip, we may be that girl who is unaware, and that is life isn't it. Just because it is time for someone to leave our world, or our partners world, doesn't mean we have to forget. That is what I took from this piece. But you can take what you like, that is the beauty of good writing. We take it and relate it to our own lives how we so wish.  Enjoy.
I used to gasp and feign surprise, fingers brushing my collar bone.  I can't believe you remembered, I would say sweetly.  Season and space were irrelevant when the clock flipped.  Twenty one minutes after ten.  Ten twenty one. Day or night.  10:21
Happy birthday, baby! He would turn to me and smile so brightly he made strangers believe it was true.  Of course it was a silly second of nonsense. But even then he was unhappy because my "birthday" came around twice in a normal day and his only once in the afternoon. 
I wonder if he still plays the game. For how many days or months or years will he silently think of me when the clock strikes while she is none the wiser?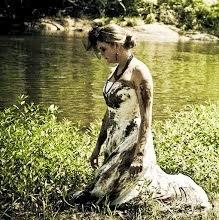 Breakfast After 10
by Lulu