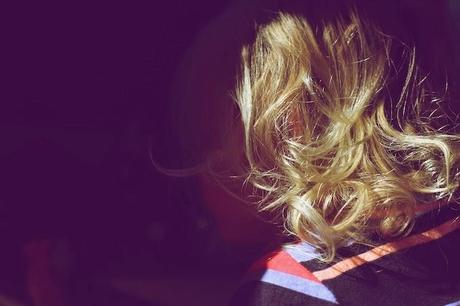 The other day, I sat at the table over my computer summoning the will to complete my thesis. I pondered my childhood dreams of future working life. What had I always wanted to be when I grew up?
I'm sure there were multiple aspirations, like there always are. But mostly I swayed between a doctor and a journalist. I'd been writing poetry from an early age - Mum still has in her possession numerous eulogies of fallen pets. My grief filled words covered pages of notepad as I said goodbye to the budgie Nikki and my bunny Misty.

 

But it was as if some ingrained part of me knew that writing poetry about animals wouldn't pay the future bills. So a journalist seemed like the next best option.
Turns out becoming a journalist requires a whole other set of skills rather than just writing words on paper and communicating with the world. It requires a form of ballsiness that I have never possessed - the ability to push and badger to get the story. There is a certain toughness that is required when wrestling in a media scrum. It's a kind of toughness that a poet from the country, with a fascination for the human body and mind, never did acquire.
It turns out I have become what I always dreamed of. I am on my way to becoming a Doctor of Philosophy and I am now a copywriter and producer for an events company. But I have also been a car groomer, a dishwasher, an ashtray emptier (god I know), a barmaid, a retail assistant, a personal assistant, a project manager and a barista. I have worked in vineyards and on farms painting silos. I have minded children, mowed lawns and pranced around in shorty shorts whilst selling raffle tickets to dirty old men at the speedway. I've had a fair bit of experience earning a buck.
And here's what I have learned about these jobs we do.
Each one teaches us something. Even if what it teaches us, is how much we don't want to do it for the rest of our days. And that is a perfectly fine lesson and an admirable conclusion to draw. It's ok to do a job for 50-years and then wake-up one day and decide you want to do something else. It is perfectly reasonable to decide that this thing that challenged you once, does not do so anymore. It is ok to change your mind. In fact it is a stroke of brilliance and bravery to decide to do something that makes you happy, rather than persist with something that doesn't. Contrary to popular belief, slogging your guts out and making yourself miserable so that you can have a happy life for the few short years before you die is not noble, or even smart. If you find a job you love, you may still be happy to do it at 60- and 70- and thereafter. You may find it is what keeps you getting up in the morning.
Each time I find out what I don't like, it shows me what I do like and I run in that direction. And each time I get closer to finding the job we all dream of - the one where we get up in the morning excited, rather than contemplating death by necktie.
Much love XX