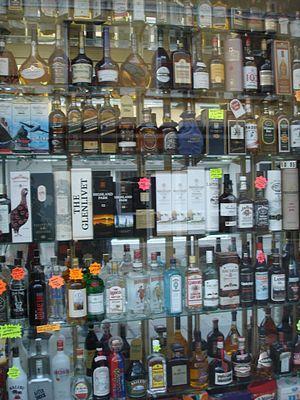 10 ways to serve
liquor
and
save
money
are...
1
 Go easy...  
Sure, serve liquor at your
party
if you'd like. Yet, when you're entertaining a big crowd, serve what is known as "well" liquor (lesser priced,
generic brands
) instead of "call" liquor (more expensive, specified name brands).
2
 Stay consistent...
To save money, don't change a thing. Re-create the exact same type of party that you had last time, offering your party guests the same bar
beverages
you offered the last time. You save by using what was left from last time, first.
3
 Marry and meld...
When you have leftover liquor, "marry" what's left. Top off half-full
bottles
with more of the same liquor from another bottle until it's full again.
4
 Be "drink specific"...
Don't buy an unnecessary bottle of liquor. Don't purchase one bottle of a particular liquor just to make one type of drink that you'll offer your guests. Buy and serve liquor that can be used in several different drink recipes.
5
 Use what you got...
When you've had parties in the past, there's a chance that you bought some obscure brand of alcohol for a special drink and only used it once or twice. Incorporate these brands of liquor into a new drink creation that you'll serve at your next party. "Waste not, want not", as they say.
6
 Check everything, beforehand...
Thoroughly check your bar a a month to three weeks before your next party. When you're inviting some pretty big drinkers, never let them see your backup. Pour and serve from your "married" bottles of liquor first and leave your new, unopened bottles out of guest view. Depending on how many guests you entertain at your party, in most cases displaying one bottle of liquor per brand should be enough. Be festive but don't encourage alcohol abuse.
7
 Omit waste...
Never place
ice cubes
made with water in a punch bowl or a large pitcher. It waters down the alcohol of course, which makes for good drinks to go to waste.
8
 Keep it shady...
For outdoor events, place the bar in the shade. Doing so, you will keep your ice from melting so fast and your cold beverages served in beverage urns will stay cold longer.
9
 Have a H2O party...
Host a party featuring drinks served with only water mixers; flat water,
sparkling water
, and carbonated water. You'll save on juices and other mixers like
Coca-Cola
, 7Up, and so on. At a party like this, drinks with melting ice won't matter much. Just add a splash of liquor and your drink will be just like new.
10
 Stock up...
Keep your bar well stocked. Alcohol prices fluctuate quite a bit. This happens because suppliers fight with their competitors for the most
market share
; starting
price wars
. When you see liquor that you stock for your bar at a low price, buy it.
Sponsor of the Month

*****
I do this... I write to help to create to opportunities for all of you to pursue your passion to have parties without regard to economic constraints.
I think if we keep talking about the cost of parties (I blog, you write comments), together, maybe we can break down some of the party industry price barriers and shame some of the people who've taken your money and delivered a poor quality product right into growing a conscious and treating you right (nice thought, isn't it?).
Opportunities to be inspired about parties are everywhere. Yet, people looking out for your wallet are few and far between. My goal is to inspire you, causing you to question the way things are that have been the status quo for too long. When we stand together and speak up, we can be a powerful force.
Let's keep the conversation of change going. Because in the sea of everyone talking, one voice is a whisper... several voices are a scream.
Leave a comment and share your thoughts, ideas and suggestions below. Remember to be as specific as possible because what you have to say helps us all.
Always... be encouraged and encourage others too,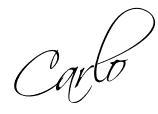 "The greater danger for most of us lies not in setting our aim too high and falling short; but in setting our aim too low, and achieving our mark." - Michelangelo
Image source: Wikipedia 
serve liquor and save
serve liquor and store, serve liquor and pay, serve liquor and backup, serve liquor and shop, serve liquor n save, rum, vodka, drink, wine, beer, save, money, 10 ways to serve liquor, 10 ways to serve beverage, 10 ways to serve vodka, 10 ways to serve wine, 10 ways to serve beer, 10 ways to serve drink, 10 ways to server liquor, 10 ways to forehand liquor, 10 ways to save liquor, 10 ways to eat liquor, 10 ways to surf liquor, 10 ways to served navy liquor, 10 ways to serve liquor license, 10 ways to serve liquor obtain, 10 ways to serve liquor department, 10 ways to serve liquor pm, 10 ways to bartend, 10 ways to serve whiskey, 10 ways to serve rum, 10 ways to serve fine wine and spirits, 10 ways to serve tequila: Technorati Tags

Related articles
Thurston Co. Sees Spike in Teens Stealing Booze
Airline Liquor Bottles To Be Replaced With Robot Bartender
How to Throw a Cocktail Party & Host a Cocktail Party | Pottery Barn
Tequila Tasting & Tequila Party Ideas | Pottery Barn

>>Your Email Address... No Spam. I Promise." />
Special Offers for Cater-Hater Subscribers!
>>Your Email Address... No Spam. I Promise.';} " name="email" value=">>>Your Email Address... No Spam. I Promise." id="awf_field-35516496" onfocus=" if (this.value == '>>>Your Email Address... No Spam. I Promise.') { this.value = ''; }" type="text" class="text" tabindex="500" />