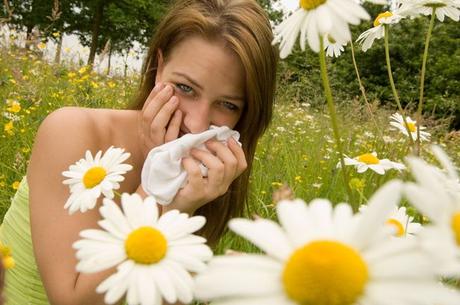 The arrival of the spring season also brings with it the increased pollen in the air that causes allergies in many including hay fever. Hay fever can pose to be a problem to those who suffer from it. It affects their emotional, social and mental wellbeing.
Here are some ways to prevent the symptoms of hay fever appearing and reducing your discomfort in hay fever season that is spring:
Pinpoint the source of the allergy
It is always best to find out what is causing the allergy. It could be a tree or the pollen from a plant or that of the grass. Being aware of what causes it will help you keep away and reduce the severity of the allergy.
Make sure to be covered properly to prevent the pollen from getting to you. You should even wear a pair of glasses to prevent them from getting into your eyes and cause an irritation.
Stay indoors on bad pollen days
There are certain days when the pollen count in your area will be high. Generally pollen in the air is higher in the early mornings and in the night.
Keep a watch out on your local weather report and be sure to stay indoors when they report an increase in the pollen count.
If you do happen to go outdoors on bad pollen days, make sure to immediately take a shower and change the clothes that you wore outdoors.
Showering will wash off all the pollen and prevent any night time allergy episodes.
Avoid other irritants like smoke or dust
If you are known to have allergies, it might be a good idea to stay away from all the other irritant or allergy causing factors like smoke, paint, dust and other household chemicals to reduce symptoms of hay fever.
Clean carpets and fabric of all furniture regularly to reduce pollen and dust present in them. On bad pollen days, keep all doors and windows shut and do not let pets that have been outdoors inside, as they can bring the pollen inside. Use synthetic pillows and in allergy-free covers.
Research has proved that air purifiers do not actually clear the air as they claim to do. They might as a matter of fact aggravate the allergy by releasing ozone aggravating particles that worsen the situation.
Try to travel in a car or bus where you are not directly exposed to the pollen in the air.Remember to clean air conditioner vents of your car at regular intervals so as to clean it of all allergens.
When you switch on the air conditioner, place the blowers away from your face and with the windows open, so that they can escape.
You should at no cost spend time outdoors when you suffer from hay fever. So get help to do any outdoor chores that you might have.
You can never completely avoid the entire allergy causing factors so medication might be the only solution sometimes. Go to the doctor and ask him for medication that will help ease the symptoms.
Over the counter medication also help in easing the symptoms such as drugs like Cetirizine or Loratadine that also prevent grogginess like other allergy meds. You can even try out a range of sprays, eyes and nasal drops.
Remember to take allergy causing medication sparingly as you might get dependent on it and that is definitely not a good thing.
So follow these tips to reduce or avoid facing hay fever symptoms.
Written by: Rasha Ashraf