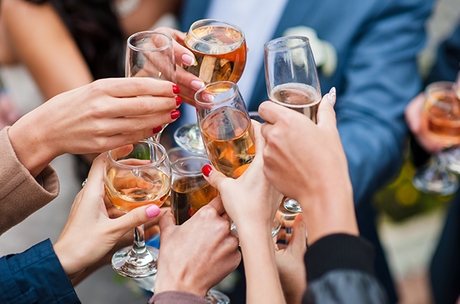 It does take a lot of time and effort to plan a perfect party that everyone is going to talk about for the weeks after the party. You have to plan everything from the food to the décor, guest list and even the budget.
There are some guidelines if followed can ensure that your party is a sure-hit.
1. Invite a few extra
There are always going to be a few who are not going to turn up or even if they turn up will be extremely late just in time to clean up after the party is over.
So for example if you plan to invite 20 people, instead invite 25 people. You can always use the extra crowd as the common saying goes, 'the more the merrier'.
2. Guest list
Invite people not only who are your friends but also make sure that the people you invite will get along with each other.
For example if you know that a friend does not mix freely with her ex, do not invite him. If he happens to be a close buddy to your husband you both have to choose which guest to let go off.
Select an interesting mix of peoplethat will keep you party alive till it lasts.
3. Budget
Select the budget for your party. Based on the budget you might have to decide whether you need to spend much on the décor, invites or leave it for fancy food.
Of course you can't have it all. The key is to balance out what really matters to your group of friends. Leave at least 10 % of your budget for last minute shopping.
4. Location
Of course you can always have the party at your house if you want to save a few extra dollars. But if you want to make things interesting and make it a party that everyone wants to attend, you might want to host the party at a fancy bar or club or even at fancy estates that come for the purpose.
5. Timings
Do not leave the timings open. Always specify the beginning and end time to a party.
If you specify an end time, you will at least have all your guests together halfway through the party hours.
6. Beverages
Make sure you have a beverage for all the guests.
For example not everyone is going to be guzzling beer or alcoholic beverages. You will need to keep a few non-alcoholic beverages for those mom-to-be and those who are teetotalers.
7. Signature welcome drink and pin
Make the party a lot more fun be concocting your own cocktail that is served to all entering the party along with a funky or funny pin. It will energize everyone who has come to loosen up and have fun.
8. Forget the buffet
If you really want to have a casual party, serve mini food. Get waiters to serve mini sandwiches, bite-sized hors oeuvres' and other mini delights that will fill their tummies. But if you really must insist on a buffet, make the plates lighter.
9. Don't cut the calories
A party is the time to enjoy. So don't think everyone is on a diet. Keep a mix of sweet and savory foods and snacks for all to enjoy. It is a perfect reason to indulge in calorie laden foods.
10. Run through the party
Of course you need not have a rehearsal like a wedding, but it might be a good idea to run through all the party details and make sure you sort out any glitches that may arise so that the party runs smoothly on the 'D day'.
So get out there and enjoy your party. After all you deserve some fun after all the hard planning and work.