You have a brilliant blog set-up, well written and full of information? How can you monetize and make some some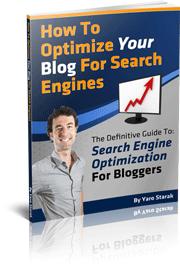 money out of your hard work? I must point out that, blogging is not always about making money, but it won't hurt anyone if we could. Would it? The amount of money you can earn from your blog also equals the amount of work you put into it.
You saw big, you reap bigger, you saw little or nothing, don't expect a miracle because it won't happen. The are tons of methods out there that can be used to make money online, some are really really good, some are average and some are just there. But it's always good to try whichever you can to see what works best for you, I've learned never to judge in a distance.
Always give yourself a chance, try new things. If it doesn't work, try something else; you'll surely find something that works best for ya. I'm going to share here my top 10 in no order. They are based solely on personnal experiences and should not jeapardize your own decisions in any way. This is just a guide for anyone who is trying to figure out how they can monetize their blogs.
My Top 10 Tips
Ebay is and has always been the biggest marketplace in the world. This is the place where you can offer your goods to a wide variety of people around the world on the same platform. Ebay is free to join, you just open an account, you source your products and fire. I sell a lot on ebay and therefore have a store.
Stores however are not free to have, they range from $15.95 for basic stores, $49.95 for premium and $299.95 for anchor and these fees are paid every single month and do not include listings fees. There's a listing fee for every item that you post on ebay and there's a final value fee too. Final value fee means that ebay charges you a percentage on the final value of you item.
Unfortunately, I cannot give the exact amount because price vary from one category to the other. If you have a large stock, I'll huge you to opt for a shop because you'll save on listing price. You can cancel your shop subscription at any time and sign-up again whenever you like.
I must admit that, ebay has become quite expensive in the last couple of years but it's nevertheless the best way to put your goods in front of a targeted audience. Also remember to open a paypal account for all your transactions. Paypal will also charge you a small fee everytime a transaction is made.
Ebay fees are paid monthly and Ebay always send you an invoice notification in advance. It usually takes about 10 days for the payment to go through.
Being an affiliate is another great and engagement free way to monetize your blog. As an affiliate, all you have to do is to look for products related to your niche, sign-up to their affiliate programs and start promoting these products on your site. I always recommand to try the products if you can, that's the best way to write a review about it.
I also know that, one cannot try every single product, but make sure you read customers reviews on the products, get in touch with the seller if possible.There are tons of affiliate programs out there but take you time and look for the ones with products related to the niche of your site, don't make the mistake to just join any program for the sake of it. Check sites like Clickbank or Commission Junction for affiliate products.
Adsense is another great way to generate some income through your site. All that's required of you is to sign-up to Google Adsense, get your site verified and approved by Google. Once it's done, Google will then give you the opportunity to place ads on your site and get paid each time people click on these ads.
All ads that Google send to you will always be related to the topic of your site. If you site is about Pregnancy, all ads will be related to the topic. That's how Google operate.
NB: With Google, never try to click on ads yourself, you'll get caught and have your account disabled, simpla as that.
We all know the power of advertising, so it's no surprise that so many people including myself are now using this method to generate some income. There are tons of advertising programs out there and there are really good ones. The majority of big names companies now use advertising companies to promote and sell their products.
It's way more profitable for them to do so than pay ridiculous amount of money to the media. Advertising companies are close to affiliate, you get paid to advertise, simple as that. One of them that I really like is called AddWallet, you can join for free. The work here consists of placing 7 ads on the web eveyday and you are free to choose where you wanna place them.
You can use social media sites like Facebook, Twitter, etc or even forums, it's really up to you. Once you place the ads, you are qualify for a paid , and you also get paid everytime people click on each of these ads , just like Adsense. It really is easy to do and takes about 15-20 minutes each day to place the ads.
If you fail to place you ads on a day, there won't be any pay on that day. With AddWallet you can have as many account as you like as long as you will place the 7 ads for each of these accounts everyday. To make even more money, you can share it with others and earn commission on your entire group, still free to join so the choice is yours.
AddWallet allows you to see your earnings every day but you can only retrieve your money once a week. You'll also need to have either a SolidTrust or Payza account for your transactions.
If your blog is very popular, you can sell advertising space. You can sell some slots on you blog and advertisers will place their ads on there and pay you every month. The amount you can charge will depend upon the popularity and traffic of your blog. This option will only work if your blog is already established and has a large amount of traffic. Visit a site like BuySellAds.com if this is something you'll be interested in.
Do you have a lot of experince in childcare? why not build a blog about childcare, child support and everthing else that goes with it? Write a good content site, and offer your services to those in need. This is also a great and one of the easiest way to monetize your site.
You might offer consulting, visitation or anything else and charge a fee for those services. Once people are satisfied with your work, your reputation will eventually grow: world of mouth. All you have to do here is to establish trust and people will surely come to sick your services.
If you have a passion for writting and can write about any subject, then this is definetly the deal for you. I personnally don't (lol) so I won't even start. There are many sites out there that offer professional blogger jobs. People will give you a theme and you'll write a review about it and get paid for that.
You can google paid blogging jobs to see what's on offer. I have a friend who does that and she told me that the amount you can charge varies a lot, so I can't really tell you what you'll get. But I'll advice you to google that and find out, if possibble come and share with us right here…
Private Coaching/ Consulting
This is the way to go if you have a lot of experience in a field and will like it to benefit others. You are free to charge whatever amount for your consulting services, the better they are, the more clients you will attract. Having a site makes it even easier to attract people in need of your services, that the best method to get yourself out there and help others.
These are sites where people are charged a certain fee every month to be a member. this is a great way to monetize your site if you have great ressources and thing s to share. Membership sites usually attract serious marketers and people who have something worth sharing and also those who wnat to learn from pros.
If you have a blog that attracts a significant amount of traffic, you can also use it to sell your products direct to your audience. No need to go and pay Ebay huge sums. Ebay is a good source of traffic for sure but there are people who make it without, and besides they have become ridiculously expensive and at times I wonder if it's still worth it.
Have been doing it for years now, but I'm seriously thinking about other alternatives, prices have gone up so much. Sometimes after paying all the fees, you are left with almost nothing. If you choose to sell on your own site, do make sure that you sort out the security issue to avoid fraudsters and scams. there are lots of them out there, be warned!
These are my top 10 so far, I know there are many other methods out there that people use to monetize their sites and I'll be happy to ear what you guys have to say and possibly learn from you as well.