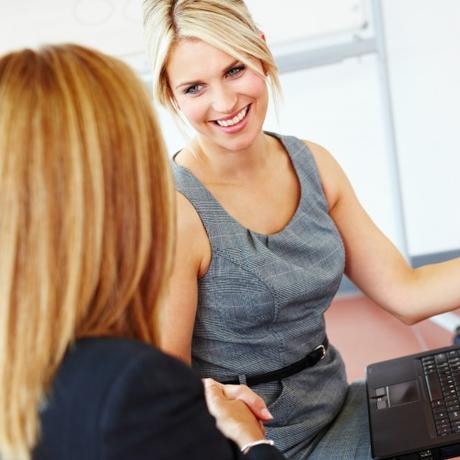 One of the questions that comes up often with my business coaching clients is – How do I get clients to enroll?  They talk about not getting the conversions they hope for or losing control of the conversations.  Some are even aware that a lack of confidence is causing them to get sloppy or self-sabotage.
I encourage them to create written guidelines for their sales conversations that they can review or have in front of them when talking to potential clients.
Here are the steps I recommend:
Own your value -prepare for the conversation by reviewing prior successes, credentials, and the benefits of what you have to offer.  Go into the conversation knowing that you can help the person you will be talking to.
Form an intention for the conversation – this may be about listening well, communicating clearly, coming from a place of service, or having a successful outcome.  Create an intention that will serve both you and your potential client.
Get really clear about what they want – this is where being a focused listener is important.  Let the client do the talking.  Ask simple questions to clarify and let them know you understand.
Clarify what is getting in the way – most potential clients are really good at talking about what is not working.  Listen for key words that are important to them and be sure you understand the situation clearly.
Ask them what will happen if they do nothing – focus not only on the physical, but what it will feel like if they never reach their goal.  How will they feel about themselves?  How will it impact their business and personal lives?  Go beyond the immediate consequences to what it will mean over their lifetime.
Help them get excited about the possibilities – join them in building up a vision of what being successful will look and feel like. How will their businesses or lives change?  What will be possible for them throughout their lives because of this?  What will it feel like?
Ask yourself if your service or product is right for the client – if not, give them a referral or next step in finding the right person.  Offer to stay in touch, perhaps through your email newsletter, in case things change in the future.
Assess whether the client is right for you – be sure the client has the necessary skill set and willingness to be successful.  Are they someone you will enjoy working with?  Do you believe in them and their goal? If there are gaps, are they ones you will be able to help the client through?
Ask if they have any questions – wrap up everything about process or logistics before you talk about money.  This way they won't have little questions in the way of their commitment.
Present your offer – let your client know that you believe in them and would love to help them bring their dream into reality and then make your service or product recommendation.  In most cases, if you have followed this process and they were really considering your services, your conversation will end with the successful enrollment of a new client.




by