Winters are generally associated in most parts of the world with festivities, holidays and lots and lots of; well you guessed it right, eating!! Whether it is the odd calorie rich once a year dessert, the Christmas cake, cookie ,candy or the tubs of salted popcorn that you crave while curling up in the warm blanket, the fact is, it is not easy to have hearty and healthy winter recipes of meals that are healthy as well as filling and nutritious. It is extremely important, not only to count calories but also to prepare and consume food that is rich in minerals, healthy carbohydrates and nutrients since it is a known fact that the immune system of the body is at an extreme stress during the winter months, specially owing to higher levels of alcohol consumption, lack of outdoor exercises and lack of sunlight, coupled with the calorie laden, rich food that is a hallmark of winter holidays. Whereas it is extremely important to take care of one's health, irrespective of the season, it is well known that extra care is required during the winter months, since it is much easier to fall sick during the cold months. The following are some of the common winter ailments:
Cold : Cold is the most common but uncomfortable sickness during winters, lots of nutrition, hydration and rest is required to get well after a bout of cold.
Sore Throat: Another common but uncomfortable condition, gargling with warm salty water is a common solution.
Asthma: The symptoms of Asthma are severely aggravated during the cold weather and people suffering from Asthma should be extra careful during winters, as well as take care of their nutrition and medications.
Norovirus: The activity of the norovirus, also known as the winter vomiting bug, can cause severe dehydration and children need to be especially careful about this virus.
Flu: Flu is one of the common but dangerous winter ailments, especially for the ailing, elderly and young children. The flu jab is a good way of protection
Joint Pains: The advent of winters increase the incidence of joint pains, especially people suffering from Arthritis since the outdoor movement is restricted as well as cold weather causes stiffness of the joints.
Healthy winter recipes
The following are some of the simple but tasty and healthy winter recipes most suited for making and consuming during the winter months. For simplicity, we have divided it into the 4 distinct meal periods.
Breakfast:
1) Banana and Berries Bread: This bread made with ripe bananas and the plentiful berries in season can create delicious and healthy breakfast bread that is rich in manganese from eggs, antioxidants from the berries and selenium from eggs, plus the recipe normally uses oil instead of butter.
2) Walnut, Melon seed and Maple Crepes: What can be more rewarding and healthy than a stack of warm and fluffy maple walnut pancakes enriched with the goodness of melon seeds? The walnuts, melon seeds and buttermilk in the recipe contain vital nutrients, fibres and plant sterols to keep you snug and healthy all through the winter months.
3) Oatmeal stuffed Baked Apples: A breakfast recipe with healthy oats, luscious fresh apples, nuts and cinnamon, this recipe is as tasty as it is healthy. Ready within a short time, this breakfast has lots of vital nutrients, fibres and proteins to comfort you during the harsh winters.
Lunch
4) Roasted Pumpkin and Cheddar Soup: There is nothing more comforting and fulfilling than a nice hot soup on a winter lunch table. This soup made with roasted seasonal pumpkin, potato and sharp cheddar is a perfect ode to an icy afternoon, served with some fresh garlic toasts.
5) Moroccan Lamb Stew: Stews are one of the eternal favorite hearty winter meals since they have a little bit of everything, are easy to prepare and are nice and warming. Containing generous chunks of meat, potatoes and fragrant spices, this lamb stew can be a fulfilling one pot meal in itself and is full of nutrients and packed with flavor.
6) Pork and roasted peppers hotpot: Made with lean pork meat, roasted bell peppers and served with simple boiled noodles, this hot pot can quickly climb the popularity charts. Packed with healthy carbohydrates, proteins and minerals, this hot pot is hot on the health index too.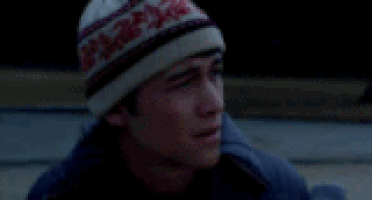 Dinner
7) Spaghetti with creamy mushroom, bacon and port sauce: This simple dinner recipe can be a great winter recipe idea that is assembled in minutes and can be a quick and satisfying dinner, served with some grilled bread. The warmth and sweetness of the port combines uniquely with the crumbled bacon that this recipe uses, the mushrooms, cream and spaghetti also provide with vital nutrients to keep the winter ailments at bay. 8)Minestrone with Parmesan and fava beans: This wholesome, warm and hearty soup is a perfect winter dinner. Rich with tomatoes, vegetables such as carrots, leek and onion, and hearty beef broth, this soup is more of a stew than a soup and goes very well with the garnishing of a ladle of freshly cooked pasta. 9)Chicken Casserole with Marsala and pancetta: This robust dish is wintertime favorite. Using big pieces of Chicken, rashers of pancetta, olives, hearty mushrooms and a good glug of fortified Marsala wine, this recipe has something for everyone. While the mushrooms and chicken provide the required proteins and fibres, the mild spices and Marsala wine provides flavor as well as minerals and antioxidants, so required for winters.
Supper
10)Roasted Vegetables Enchiladas: Light and filling, this winter recipe uses roasted root vegetables, mushrooms, potatoes and bacon that is stuffed inside corn tortillas, topped with cheese and baked. A nice and comforting supper idea that is healthy too with the fiber coming from corn and minerals and healthy fats from olive oil and cheese.
Food is an important part of staying healthy in winters, another equally important aspect is to remain active and give the body its required exercise and movement. Whereas severe weather can drastically hamper the chances of outdoor activities, it is important to indulge in some well planned winter indoor activities that boost the immune system and promote movement and flexibility, at the same time increasing stamina and burning the calories. Activities such as an indoor Zumba, Dancing or Yoga or even cleaning up can increase the physical agility and provide the much needed exercise. If you do have an option of moving outdoors, go for walks; ice skating, ice fishing or skiing to remain fit and active, in addition to taking care of the health and eating right.