Yoga, as we know is a great way to stay fit and healthy. A person who does yoga regularly is calm and composed more than who don't. The world is recognizing the power of yoga. Here we will discuss about some important yoga poses, which eventually help you to lose your extra fat from the body. Here are these yoga poses
Sun Salutations (Surya Namaskara)
https://explorayoga.com/wp-content/uploads/2018/12/Surya-Namaskar-pose-for-Weight-Loss-Video.mp4
Needless to say, Sun Salutation is the most effective yoga poses consisting of multiple yoga asanas. It, maintain blood circulation. The benefits are endless, where it tones your overall body muscles, by the help of breathing, it releases tension and anxiety, cut extra fats from the belly, control your metabolism and improves your digestion. It just a blissful asana and it would not be wrong to say that it is the most important and beneficial yoga asana of all time.
Warrior II (Virabhadrasana B)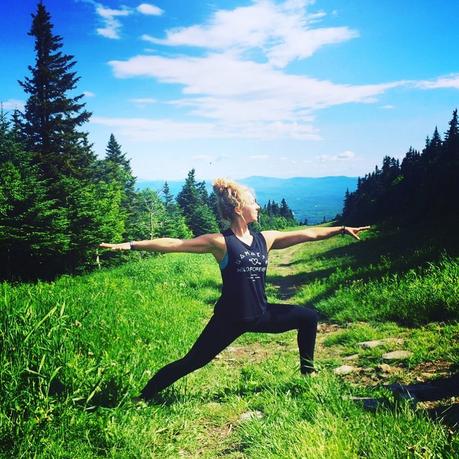 As the name suggests, it will make you feel like a warrior, it will help you tone shoulder and thighs muscles. If you want more benefit from this posture, you should try to bend toward your front knee in order to make your thigh corresponding to the ground. As long as you hold this position, the benefit you get more and more.  Just feel relax and easy breathing.
3.Warrior III (Virabhadrasana C)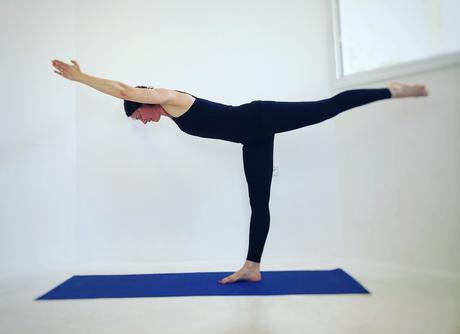 This is pose which helps in toning your back and butt muscles. It will make your back, legs and arm strong. If you want more advantage of this pose, stable your abs and hold the position, it will help in burning the belly fat rapidly and taught you to how to stand uphold balance of the body. The longer hold of this pose will help your hips muscles toning.
Triangle (Trikonasana)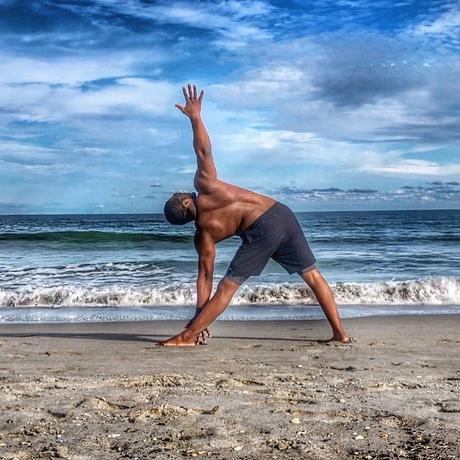 Trikonasana helps in eliminating the extra fats in abdominal area, it will strengthen your abs, because of its twisting action, it also maintains your digestive system and cut extra fat on your stomach. Indulging the muscles of arms and legs, you can burn extra fat.
Plank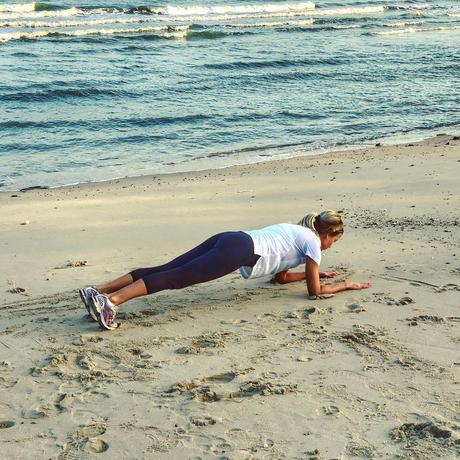 This position is definitely going to give you satisfactory results if you want to lose your belly fat. Lie down to the earth and lift your body with the support of your arms. Touch ground with your feet and make your chest moving further between your arms. It will strengthen your abs that generally reduces belly fat.
Downward Dog (Adho Mukha Svanasana)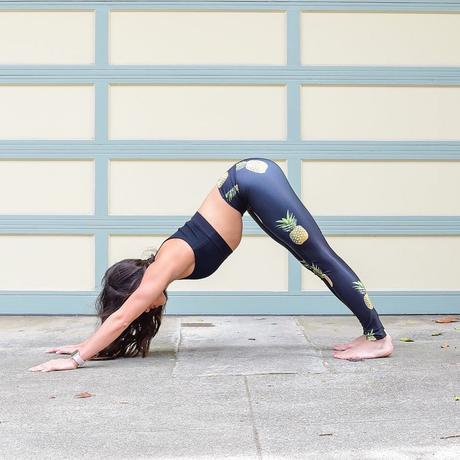 For overall body fat burn, the Downward Dog is effective as this pose make your thighs, back and arms strong. From the pose of resting to firm, stand by touching ground by your hands and feet. Hips poses upward, it helps in toning thigh muscles, arms and all that. Make sure that while doing this, you need to hold breath time to time.
Bow (Dhanurasana)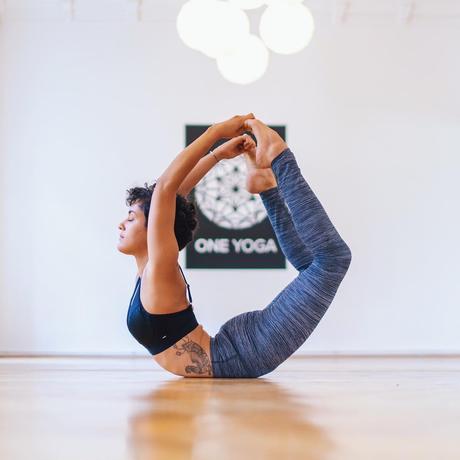 Do you really want to burn belly fat fast? Well the Bow pose is effective in that. By going intense into the posture, you need to pull your hands, feet in opposite direction until the stomach, and pelvis touches the ground. This pose helps in making your back, chest and thighs strong along with aiding in proper digestion.
8.Bridge (Setu Bandha Sarvangasana)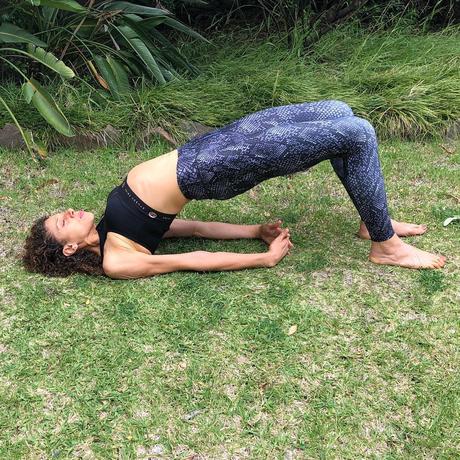 Bridge pose is considered crucial for weight loss even it helps in eradicating thyroid.  In this pose, the chin comes towards the chest, which softly massages thyroid glands, which eventually generate metabolism-monitoring hormone. When your feet press down involving your thighs and it help in toning backend muscles. It helps in maintaining the digestion system
9.Shoulder Stand (Sarvangasana)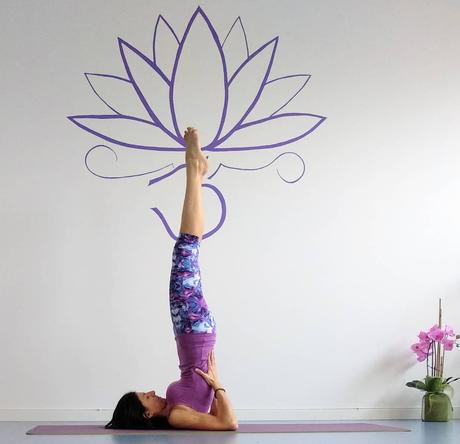 Shoulder stand improves digestion and helps in the thyroid, it also make your body strong. It makes your respiratory system better and makes strong your body legs, abdomen, etc. It will help you in taking proper sleep.
Shavasana ( Corpse Pose)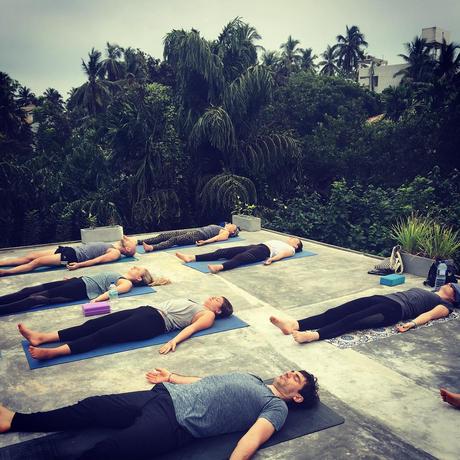 As the name refers this pose means the position of a dead body, where you release your body connect with the almighty in your imagination. It is a pose of relaxation and rest. You need to lie down on your back without having any support of cushions and all that. A yoga mat is enough for this, then after close your eyes, make your feet and knee comfortable.  The posture of your arms should be slightly away from your body and make your palms open that faces upward. Make yourself going through with different segment of relaxation.
Conclusion
Diya Yoga is a renowned yoga institution; we are here to make everyone fit and healthy through yoga. We take pleasure to spread awareness by our yoga proficiency. There are much more to know about yoga and meditation, we tend to keep practicing yoga and making people aware of its benefits from time to time. more details on diyayoga.com