I went off magazines years ago. I haven't had a proper subscription to one since....
oh
....I can't even remember when. And when I do want to pick one up just for old times sake, I don't know where to start.
I feel most fashion magazines are
too extreme
for me and my life now — by that I mean that the styles and clothing featured are way out of my budget, the models are insanely thin and there are no real women featured anywhere. That's why I love fashion and style blogs so much, I can see how clothing
really
looks on women and how others are wearing the latest trends.
About two months ago I picked up a copy of
Redbook
magazine after seeing
Fun - Fabulous - Affordable
on the cover. To be honest, I didn't remember Redbook being this personable and friendly before — then I read that it had been "made over" and it all made sense.
Flipping through the magazine it was very clear that this publication was made for real women...much like the blogs I enjoy reading and what I strive to do on this site. If you need more convincing, here are a few more reasons to love this publication.
10 Reasons To Love Redbook Magazine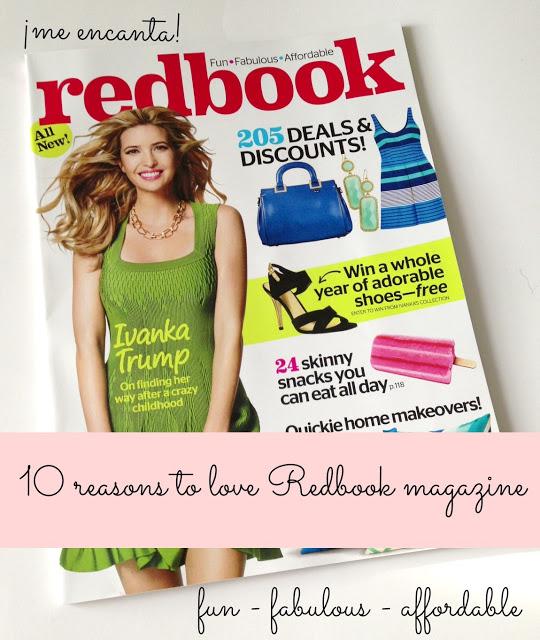 1. Affordable products and clothing — everything featured is within reach and budget friendly. Love
Fashion Under $50
2. Eye Capture — a free app that makes it easy for you to shop items featured in the magazine.
3. Inspiring life articles with real women and celebrities (as real as they can get!)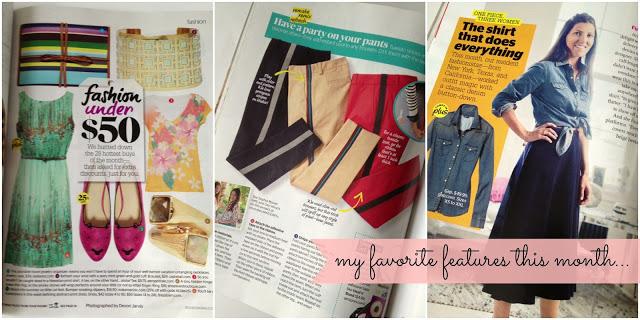 4. One Piece, Three Women
 feature — one item is styled by three different women.
5. Remake, Remix, Refresh
 feature — DIY and how to work with what you have!
6. $3.99 and worth every penny!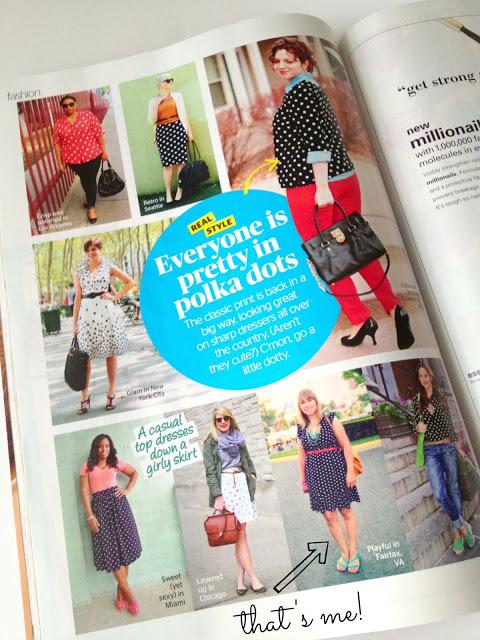 7. A great source for my blog and inspiration for outfit ideas.
8. Feels like the magazine understands 
my needs and my life — they talk about MOMS!
9. It's like reading my favorite blogs all in one place.
10. And lastly, I am in the May issue in their 
Real Style: Everyone Is Pretty In Polka Dots
 feature!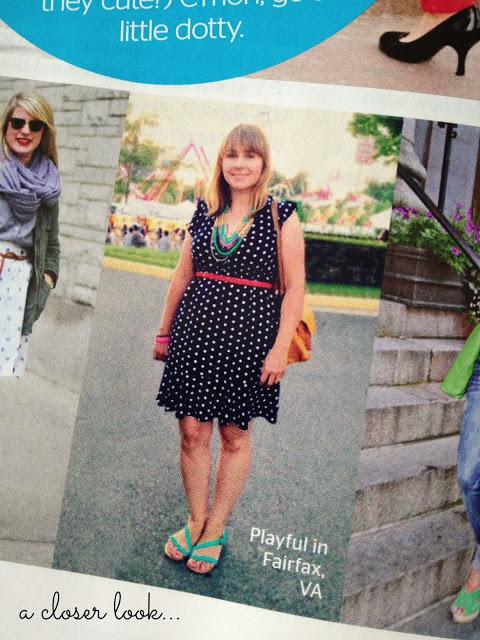 So excited to have been asked to be featured in showing off my favorite polka dot dress. This would not have happened in any other magazine unless I was another foot taller and 30lbs lighter. So GRACIAS to the Redbook team for contacting me about this — they have a new subscriber and MEGA fan in me!
Have you picked up a copy of Redbook? Why do you love the magazine?
¡besos!