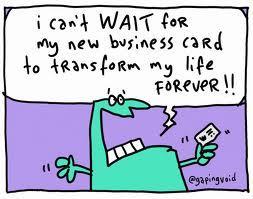 Developing your marketing materials is a process that sometimes takes a few tries before you love what you have. You may want to order your first items in small quantities in case you decide to make some changes. It is also common for printing companies to send you promotions to print more for a lower cost shortly after you order.
When creating these materials, it is important to have them in alignment with your message and target market. Here are some questions to consider:
Is the design consistent with my brand?
Is the print large enough to be read easily?
What feelings do the colors evoke or represent?
Does it quickly and clearly convey what I offer?
Is it too feminine, masculine, cutesy, or bland?
Is it something my target market will like and identify with?
Is it clean and simple or does it look crowded?
Is there anything else I want to include?
Will I feel good abut having it represent me?
Does it have phone, email, and website information?
Have fun with this creative process. Try a few different ideas, get feedback, and then narrow it down to the best option. Remember that it doesn't have to be perfect. What you create is likely to evolve over time as you and your business change or grow.
If you would like the support of a professional coach through this process or in other areas of your business, contact me (Linda) to set up a consultation.
Related articles:
How to Attract Clients with Targeted Marketing Buzzwords
10 Steps to Successful Enrollment Conversations 7 Questions to Ask Before Naming Your Business
by