Disclaimer: Living the Dream uses demographic data, email opt-ins, display advertising, and affiliate links to operate this site. Please review our Terms and Conditions for more information and our Privacy Policy.
The following is a guest post from Swing Abroad.
Hanoi, the capital of Southeast Asia's most backpackers-friendly destination, Vietnam has been welcoming travelers for several decades now. The foods, architectures, history, and culture just kept travelers coming back for more. And today, we're going to look into 10 things to do in Hanoi.
Colonized by the French for centuries, architectures in Hanoi is heavily influenced by the French style, which is unique across Southeast Asia. It's also one of the 10 most populated countries in the world, with a whopping 94 million people.
As for safety issues, Hanoi is a very safe destination for all kind of travelers and backpackers. There are plenty of reasons travelers love Vietnam. Nevertheless, let's get started!
1. Dine In Hanoi Old Quarter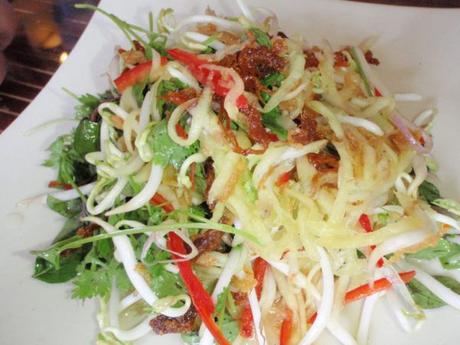 Hanoi Old Quarter is the most popular region for travelers to stay in due to its convenient location. Easily accessible to most of the attractions in Hanoi, the foods in the Old Quarter are also more appealing and budget-friendly, as most of the locals also choose to have their meals there.
During the weekend nights, the main street in Hanoi Old Quarter will also be sealed for the night markets. Local musicians take the opportunity to showcase their performance in the street, contributing to the lovely vibe travelers have been looking for.
Looking for souvenirs? Hanoi Old Quarter Night Market has them all. You'll be able to find souvenirs, gifts, handcrafts, shirts, and all kind of street foods there. It's crowded with narrow alleys, so you'll need somewhere around an hour to check them all out!
2. Take A Stroll in Hoan Kiem Lake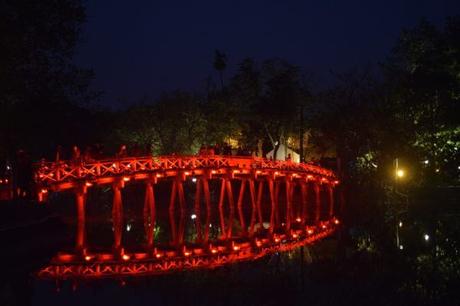 Undoubtedly the best landmark of Hanoi city. The temple in the middle of the lake, Temple of the Jade Mountain has been around for more than a century. A perfect subject for all photography lovers especially during sunset hours.
Like the Old Quarter, the streets around Hoan Kiem Lake are sealed, transforming into a huge square for locals to spend their time outdoors. You'll find people playing badminton, strumming guitars, jogging or just chatting around while walking through the crowded street.
With a cheap entrance fee, you'll be able to enter the Temples of the Jade Mountain, where you can find a preserved carcass of a giant turtle inside an enclosed glass chamber. There is a legend surrounding the giant turtle as well!
3. Try The Street Foods in Hanoi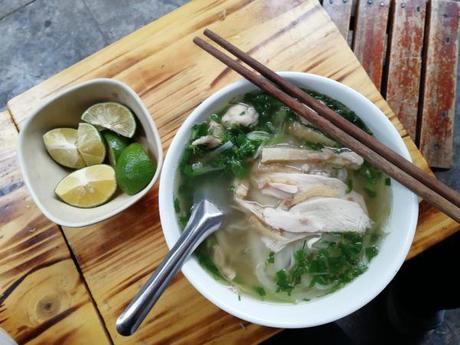 Vietnamese street foods have made their name out to the world. Being one of the world's healthiest cuisines, Vietnamese foods have a minimum amount of seasoning and artificial ingredients. With an abundance of greens in a single dish, you'll know why the obese rate in Vietnam is so ridiculously low.
The best place to try them all would be waking up early and walk out to the streets in Old Quarter. Walk into the local restaurant with the most customers, it's the best indicator of amazing food. Some locals will also push their stall around on their bicycle, selling pancakes and snacks.
5. Riding a Motorcycle Around the City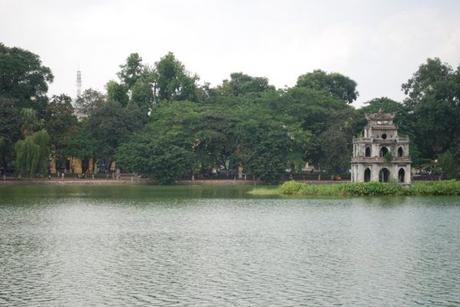 Hanoi is a huge city, and it takes a long time to explore them all. But if you don't have that much time to stay for months in Hanoi like some backpackers, you're probably going to need to rent a motorcycle and ride around the city.
Never rode one before? Well, if you're adventurous and dare enough, you can literally rent one and practice for a while before riding out into the streets. The traffic polices do not check your license or anything, safety issues should be more of your concerns.
Here are some things you should know while renting a motorbike in Hanoi city. Your passport will be withheld by the rental agency as a deposit, helmets will be provided at no additional cost, and you'll have to pay for your petrol.
I know the passport part is frustrating but that's the way it works there.
And remember, the traffic in Hanoi is total chaos, so ride slowly and be aware of your surrounding at all time. How much is it? Well, you can get a scooter for around $5 for the entire day.
One more thing, do not accept the offer from some random locals. Always rent your motorbike from a proper rental company.
8. Go Shopping in Dong Xuan Market
Dong Xuan Market has been around in Hanoi city for more than a century, as it's built back in 1889. Although it's been renovated several times due to different factors, Dong Xuan Market is still welcoming hundreds, if not thousands of locals every morning.
Inside the market, you'll find a wide variety of groceries, clothes, tools, basically everything you'll find in a supermarket. Besides that, there's a food court in there serving various Vietnamese cuisines too. So if you're traveling in Hanoi, have your breakfast in there and go shopping around the market!
An excellent place to blend into the locals and learn their way of life in Vietnam!
10. Visit The Perfume Pagoda
Now we're talking about some Hanoi attraction far away from the city. Located about 60km southwest of Hanoi city in Huong Son Mountain range lies the Perfume Pagoda. Built around the 15th century, it's one of the oldest pagodas in entire Vietnam.
Most visitors to the Perfume Pagoda have a wish in mind. The stalagmites and stalactites inside the cave have been named according to different blessings that they can bestow.
Inside the cave, you'll see plenty of statues carved from the green stones for decoration, including Lord Buddha statue and Buddhist Goddess, Quan Am. You'll also notice the temperature difference as soon as you enter the cave, as it's very cool inside.
The Perfume Pagoda will be very busy during the Chua Huong Festival from January to April. Check the exact dates if you're planning to watch the festival yourself!
Ready For These Exciting Things to Do in Hanoi, Vietnam?
That's all for the things to do in Hanoi city. Hope this article served its purpose to help you in trip planning. Thanks for reading, enjoy your time in Hanoi and happy traveling!
About the Author: Yen from Swing Abroad is a full-time university student who always takes full advantages of his holidays to travel for new experiences. He's been to New Zealand for Working Holiday before having his road trip, volunteered in Kathmandu, Nepal and exchanged in California along with several backpacking trips through Southeast Asia. Having spent months in foreign countries, he gives in-depth travel tips and guides in his travel blog, Swing Abroad.
Looking to book your next trip? Check out the following services we use and love or click the previous link to read more!
Images were provided courtesy of Swing Abroad and our own photography library from Hanoi.