Every year, in fact every month a new gadget is released. There are countless of gadgets that have been introduced by now. These gadgets have given a huge relaxation to today's world and have made life unexpectedly very smooth and easy. They are in very cute handy sizes and are very attractive as every other gadget is good looking, sleek, stylish and better than the previous one. Just like this, many companies released thousands of gadgets in 2014, out of which the most favorable 10 are:-
Whistle activity log is an activity monitor for your dogs. Now you don't need to go look what your dog is going. Whistle activity log is a waterproof collar band for your dog's neck and is very light in weight. It has a battery life of 10 days. You just need to download its app for your Smartphone and you automatically get updated about your dog's activities either sitting, running, eating or playing. Your dog's medication can also be recorded. Besides this, on whistle's app, you can even share pictures you took with your pet dog. It is a great gadget and now one doesn't need to worry about his dog's activities
.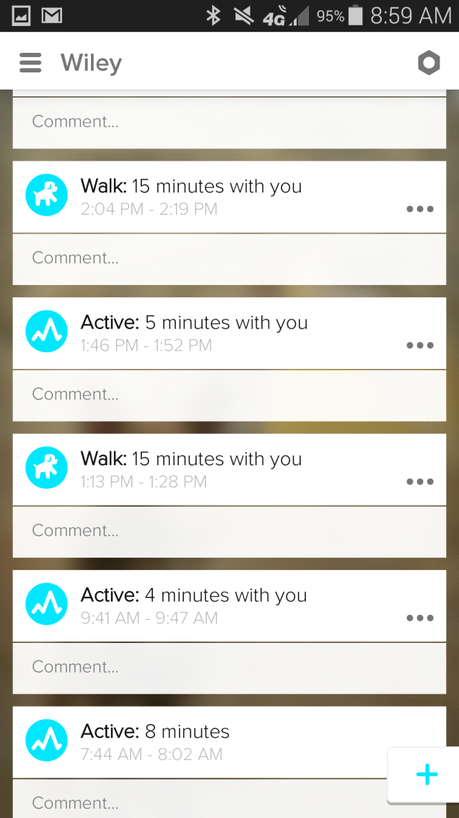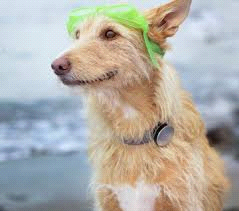 A hammerhead is an amazing gadget. All you have to do is attach the device with your bicycle's handle bar and download its app and log into it, you just have to search your desired location where you want to go and the hammerhead its LED lights blinks to navigate you when to turn and where to go. It has a good battery life of 20 hours so you can easily use it for 20 hours. Its bright LED lights are also visible at night and even in blazing sunlight, so you need not to wonder where to go in search of a location. It syncs to your phone and is waterproof so one should not worry about riding a bike in a heavy rain. It also notifies you about the condition of the road you're about to travel, so biking is not difficult at all now.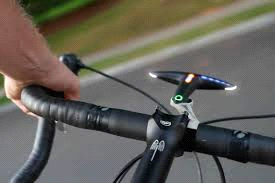 Chrome cast is not a very expensive gadget, but is very useful. It Is a small Pen drive that can be connected to your Smartphone, laptop, television, tablet, etc and you can easily watch things that has to be streamed by connecting any of a large screen device with your phone. Chrome cast's app is also available now. Now, you easily can watch your favorite entertainment shows, watch movies with online streaming, see pictures and watch videos. It can change the desktops of whatever devices are connected to and with this special gadget, your Smartphone acts as a remote control to increase or decrease volume, change channels, etc. Chrome cast also allows you to use any of the apps on your TV, laptop, or any other device and also lets you watch TV channels such as HBO, ESPN, and YouTube etc. You can even connect your devices to a wifi connection using it. Chrome cast also notifies you if it gets updated on top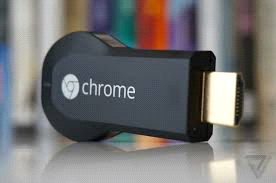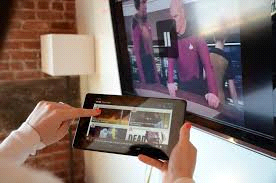 There was a time when people used to forget to switch off their lights before going to bed and they realized it after they were comfortable in bed and not in a mood to get up again, now that time has gone. GE Link Bulbs are a blessing for such people. You just have to download, it's Wink app to connect your bulb with your Smartphone. After you are done with this, the step of controlling your light bulb with your fingertips starts because you can now control your light bulb with your Smartphone. You can turn it off or on and can even dim the light. GE Link Bulb gives you another advantage which Is that it saves your electricity 80% less than the ordinary bulbs and has a life time of 22 years if it is used 3 hours per day. The bulb is available in different sizes which vary according to the voltage it gives.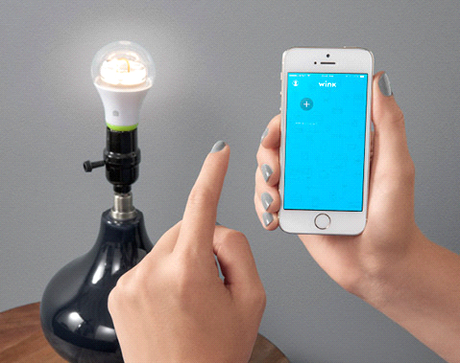 Ringly is such a unique gadget and Is an unbelievable and impressive invention. It is perfect for people who get irritated with their phone's notifications. Ringly is a beautiful ring made up of 18 K matte gold, which is available in precious and semi-precious stones in 4 unique colors. One just has to connect this gadget with his Smartphone and the rest of the work in Ringly's. Ringly is available in 4 vibration patterns and 5 colors. It vibrates and changes colour according to the notification your phone is showing. So, now you don't have to pull your phone out of your pocket to see why it is ringing. It vibrates when there's a reminder set up on your phone and there's less time, lest for it, when someone calls you, messages you, mails you etc. It looks so beautiful when wearing. So put your phones away now and enjoy your time!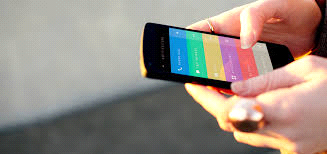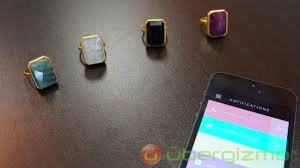 Water Pebble is an outstanding gadget to be used. It basically teaches you ethics for not wasting too much of water. As, wasting of water is a sin as well. So the purpose of this gadget is to stop excess use of water while you're in the shower. It has 4 lights (red, yellow, green and blue) which works on the same principle like traffic lights. Water Pebble allows you to stay in the shower for 20-30 mins according to its default setup, but you can change the time to 40 mins or even a little more. It saves both your money and your time. Its battery is replaceable and all you have to do when you go for a shower is to turn it on and off. It automatically indicates that your time is over by Red light. It is a great gadget for people who wastes too much of their time in the shower and this gadget is also being awarded as one of the best gadgets of 2014.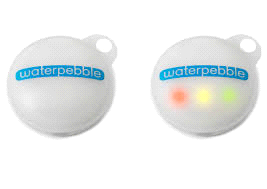 A Pomona Camera Ball, a fabulous invention, it is! It is a camera ball which captures 100 mega pixels outstanding shots. This camera ball is to be thrown in the air at the angle of 360 degrees after making sure that you are not applying too much of pressure on the ball and throwing it very hard. It takes pictures from each angle. This ball automatically captures photo at a specific height. It is connected to your phone and after the ball captures a picture, it sends it to your phone through a wifi connection or Bluetooth and can save upto 400 shots at a time, to save more shots, you have got to move the pictures to your laptop, PC or any other device. It is totally an incredible invention. You can also capture a picture yourself by pressing its trigger button.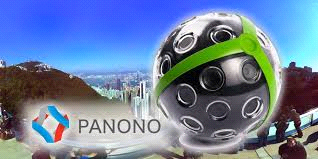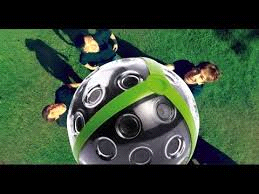 Interested in making your brushing style better? Here's the gadget of your type. Kolibree Toothbrush is the first toothbrush that connects to the internet through which it connects to your smartphones. Its 3D sensors figure out your brushing style while you are brushing and displays your brushing on your phone's screen via an internet connection or Bluetooth. So, Kolibree has made your brushing very interesting. Now, your kids also have an opportunity to get the perfect brushing pattern and stay away from dentists. It also has a vibrator which cleans your teeth even more perfectly and has changeable tooth brush heads so you can fix it according to your own brush type and protects your gums.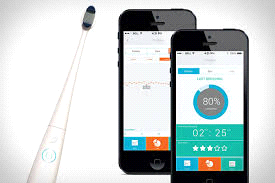 IGrill2 is a very unique invention basically designed to be used when you are steaming or grilling something like meat. Its teperature range lies within -22F to 572 degreeF. All you have to go is turn the device on, connect it ti your phone via Bluetooth as this device is based on a bluetooth thermometer, set the temperature and connects its tongs like sharps ends to your dry food. The rest of the work is it own. It keeps telling you about the temperature of the food on your phone and also notifies your food is either too hot or too cool. So this gadgets basically keeps an eye on the food so that it doesn't get over cooked when you are not paying attention by providing you with the food's temperature on your smartphone.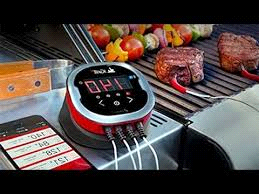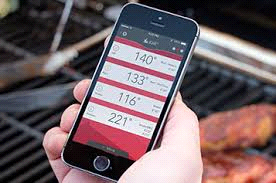 Door Bot is a door bell which consits of a camera, a speaker,mic and bluetooth conectivity. Door Bot lets you talk to the other person who is standing outside you house and you can even see them on your phone after the bell is being connected to you phone. So, even if you are not home, this amazing gadget lets you see who has come to visit you even if you are not home through a video. This gadget can be connected to multiple devices so, now your family members can also connect their smartphones/tablets with the door bot. Its unique features are now a source of the security of your house.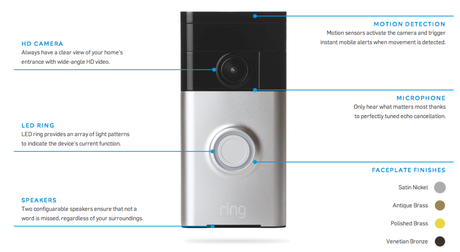 So,which one is your favourite gadget of 2014?