From leather bracelets to statement rings, men's fashion jewelry is back in a major way. Men's rings are particularly excellent for adding an interesting detail to one's wardrobe without going overboard in the accessories department. Here are 10 of the best men's rings trends to try that will withstand the test of time and have you looking sharp for years to come.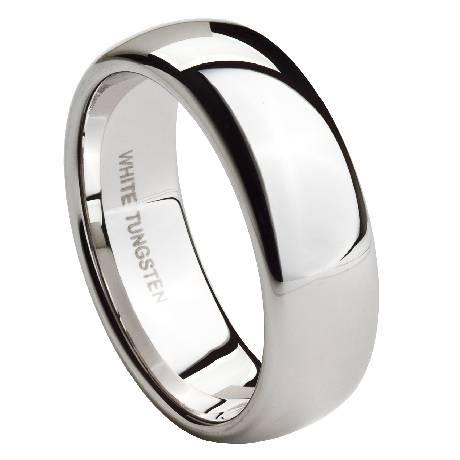 Geometric shapes. Eschewing the traditional round form, geometric men's rings make a modern and masculine statement. Some of the most attractive contemporary designs include audacious square and triangular shapes that nonetheless maintain a circular inner band for ease of wear.  Other unusual geometric men's rings include hexagonal and octagonal rings with magnified facets or sides.
Industrial details. Giving men's rings an engineered, sometimes architectural look, industrial details can range from screw accents to cable details to rivet coin edging. Some of these industrial details serve an actual function in the ring, while others exist purely for the sake of fashion.
Contemporary materials. For men who want a quality fashion ring without the price tag of gold or silver, alternative metals are an apt substitute. These contemporary materials often boast unique properties – like the lightness and bio-compatibility of titanium, the scratch resistance of Tungsten, the high luster of hypoallergenic cobalt chrome and the unique look and durability of ceramic. The quality and relative affordability of these types of alternative metals and materials mean that they often double as modern argentium silver wedding rings.
Woven designs. Sometimes called intrecciato in a nod to the more-than-passing resemblance to the intricate woven leather process of the same name, a stamped, etched or sometimes hand-woven or linked design lends a sophisticated and vintage feel to men's rings. This design looks as equally handsome on less expensive fashion rings as it does on precious gold rings.
Oversized stones. Offering a bold and powerful look without leaning towards the feminine, oversized stones bring to mind retro power men's rings favored in the 1940s and 1970s. Stone accents add an interesting color contrast to men's fashion rings and can add a surprise element to an otherwise conservative outfit. Popular stone options for men's rings include onyx, turquoise, amber and lapis.
Naturally inspired. Taking a page from Mother Nature, some men's rings are displaying more elaborate designs. Abstract organic designs can range from rock-like patterns to the classic curving flora and vines of Celtic rings, and popular animal-based motifs include dragons, eagles and bulls.
Exotic inlays. Another great way to liven up an otherwise classic finished silver wedding band or gold tone band and add a sense of texture, exotic inlays can include swatches of leather, wood or exotic hides like crocodile, snake or alligator.
Ancient design. Some traditional jewelry forms from around the globe are finding a resurgence with current men's ring trends. Balinese dot patterns can be found adorning men's rings and range from small uniform circles to larger pebble-like designs. Mokume gane, a longstanding Japanese method of layering metals for a swirling wood burl-like look, is also a favored choice for men's rings.
Mixed metals. Not only do mixed metals provide an interesting, sophisticated look for men's rings, they also have a certain versatility, allowing them to match well to nearly any other pre-existing item of jewelry (particularly important in the case of daily wear items like watches). Classic mixed metal combinations include yellow gold and a white metal (like silver or white gold) as well as a new favorite in men's rings, dull oxidized blackened accents paired with a glossier metal.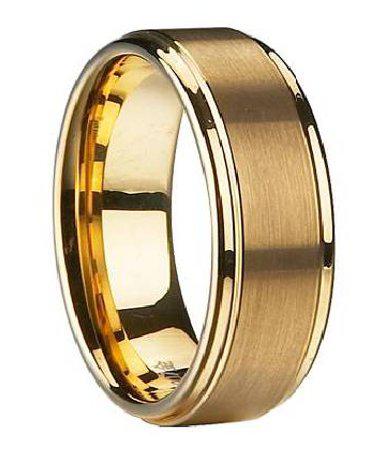 Gunmetal hues. The rich, deep grey of gunmetal gives an atypical yet distinctive and manly look to men's rings. Some fashion rings for men simply use gunmetal plating on brass, but the naturally gunmetal-colored contemporary metal titanium offers a higher quality alternative.
Author Bio :  A satin finish center band is flanked by polished step-down edges in this gorgeous diamond wedding band for men.