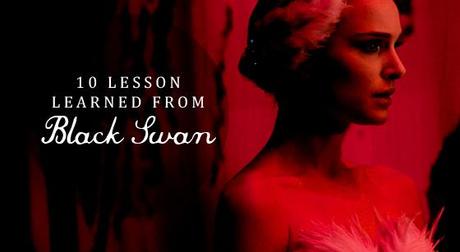 After I got busy for almost two weeks, I didn't have time to watch any new releases (or from the previous years). Then after I have time, I decided to lean on a movie I know was good. It was Darren Arronofsky's Black Swan (2010) and I wasn't regretting watching it (bought the original DVD and never got the time to see it). I reviewed it at my second year of blogging, but I decided to re-new it by doing 10 Lesson Learned as I did with The Place Beyond the Pines (2013) and How to Train Your Dragon (2010). Because let's face it, there's so many lessons we can take from this movie. With the dark side and the beauty of ballet, Black Swan is one great psychological thriller, and exposed Natalie Portman's excellent depth of act. Here's the lessons I could take from the film :
1. Say what you want. Nina (Natalie Portman) have been dancing long enough to earn herself a lead role in the ballet company. When she knows that she doesn't get the role, she comes forward to the director to ask for the part. She doesn't persuade him the best way, though she did showed her potential, but in the end she got the part. Often things we want we don't get because we simply did not say what we want.
2. Think Positively. Nina often let her fears and anxiety get to her. Believe that everything will work out and if not, it's not the end of the world.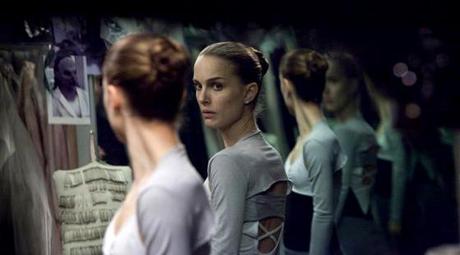 3.
Live A Little.
Though Nina mastered all the ballet techniques, she still look stiff and rigid on doing her dances. We do somethings because we love it and have passion about it, but focusing too much on it will make us forget why we're doing it in the first place. So, stepping back and doing other things we love sometimes helps.
4. Relax is part of being perfect. Thomas (Vincent Cassel), the director, often criticize Nina's lack of passion and doesn't look appealing as the Black Swan has to be. But Nina have trouble to simply relax and live a little. As Thomas said, Perfect is not just about techniques. Blow off some steam once in a while is good for us. Because with relaxing, we'll feel more comfortable with ourselves and therefore we'll look more confident.
5. Challenge Yourself. Meaning, if we don't get perfect from the efforts we've done, try new ways. Get out from your comfort zone.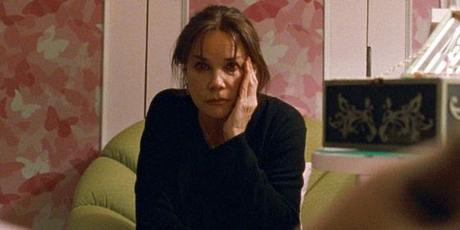 6. Learn to know yourself aside from your parents point of view. Parents often sees us as their little boy/girl. In Nina's case, her nurturing mother takes perfect care of her and treats her like her little girl. Though it's because she loves her so much, but Nina needs a tough love (perhaps she lacks of father figure) and set free to know part of herself outside being a daughter and making her own decisions. While parents loves us, many times they are shaping us to be what they want and not exactly what we want. In some way, I think to perfect her performance as Black Swan helped her to be an adult.
7. Enjoy Being the Spotlight. Maybe it's part of the point number 2, but I think Nina was focusing too much on playing the part that she forgets to enjoy being in a spotlight. This maybe one of the pleasures of being a star and she might not comfortable being the center of attention, but while she gets all the pressure it's no harm to enjoy the fame.
8. Everybody needs a best friend. Talking about your stress to a good friend, and at least you'll get some comfort from one person who is the same level (age or mindset) as you. Nobody can live alone.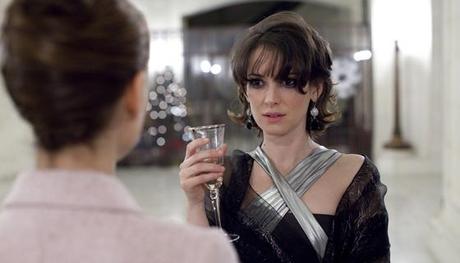 9. Forget the envious and focus on you. Lots of girls want Swan Queen part and Nina felt their jealousy, from the girl who nearly got the part before her, Veronica and the retired star, Beth (Winona Ryder). When you get what many people want, a job or a part, they'll surely 'bug' you with their jealousy or hurtful words. Accept it as a challenge but don't let it get to you. Just focus on your work and prove them you're right for it.
10. The only person standing in your way is you. Finally, the best quote from the movie. We're not aware of it many times, but obstacle is an obstacle if you think of it that way. Nina's anxiety and fear blocks herself from what she wants. Fear and anxiety are just feelings and can be managed to go away.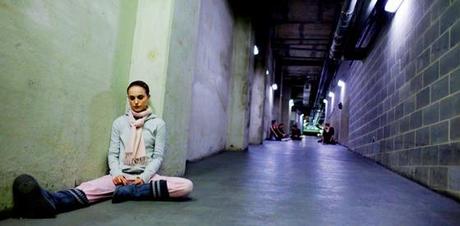 *************
Also check out how the movie influenced Sati (Cinematic Corner). And, as usual, thoughts are very welcome