10. Real Life Psycho
It is based on the notorious serial killer Raman Raghav who operated in Mumbai during the mid -1960s.
9. Locked up for Perfection
Anurag Kashyap gave Kaushal two scenes and five days to prepare for the audition. He also asked Kaushal to interpret the role in the way he wanted to. To prepare for the role, Kaushal locked himself in a room for five days without phone, television or newspaper
8. Shooting duration and Scene Length
Raman Raghav 2.0 was shot in twenty days because of a shoestring budget. Kashyap wrote smaller scenes to make the film look big: "Normal Hindi films have 70 scenes, my films have 220 scenes". It helped in making the film look bigger as the locations kept changing. The title of the film was decided before the script was ready.
7. Mentally Draining Shooting Experience
The crew employed guerrilla film making technique to shoot the film on real locations of Mumbai. While shooting the film, as a result of the unhygienic surroundings, Siddiqui fell seriously ill and was hospitalized for five days. His wife later told that Siddiqui was repeating his dialogues from the film, while being semi-conscious. The diagnose results showed dengue initially. However, it was proven wrong when he recovered soon enough. He then resumed shooting for the film as soon as he was discharged. Siddiqui called the shoot a "mentally draining" experience

6. Standing Ovation
Nawazuddin Siddiqui received a standing ovation post the screening of the film in the Director's Fortnight at the 2016 Cannes Film Festival.
5. Talent Behind the Lyrics
National Award winner Varun Grover has penned down the lyrics for the movie
4. Mid 1960s Incidents Vs Today's Times
It is not a biopic, Since the production cost and difficulty level will become very high to make a period film. So Kashyap inspired from the serial killer of mid 1960s and placed in today's times.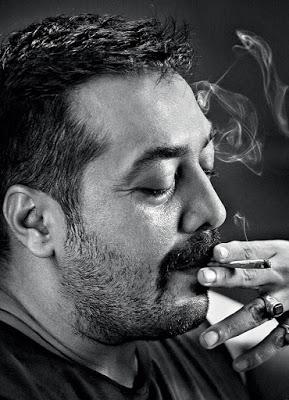 3. Change of Usual Combo
Jay Oza teaming up with Anurag Kashyap for the first time. Most of the Anurag Kashyap films was filmed by Rajeev Ravi. There are 9 films hit theater from Anurag Kashyap and Rajeev Ravi Combo.
2. Buddy of Controversies
Anurag Kashyap films without Controversies is a miracle you can see once in a lifetime. Because he faced a lot of problems from Censor Board Committee for his each and every Movie. But the Paradox is Raman Raghav 2.0 came out without any kind of problems even if it deals with a very brutal psycho killer.
1. Different Perspectives.
Indian filmmaker Sriram Raghavan produced a 70-minute short film on Raman Raghav, starring Raghuvir Yadav in the lead role.

In comedy film Action Replayy Bunty(Aditya Roy Kapoor) bribes the cops to arrest Kundan, played by Rannvijay, he is shown to be sharing his cell with Raman Raghav.

The 1978 Tamil movie Sigappu Rojakkal was reported to be loosely inspired by Raman Raghav's grisly crimes. The movie was dubbed in Telugu as Erra Gulabilu. It went on to be remade in Hindi as Red Rose starring Rajesh Khanna and also in Japanese as Red Roses and in Russian as Krasnyye Rozy.