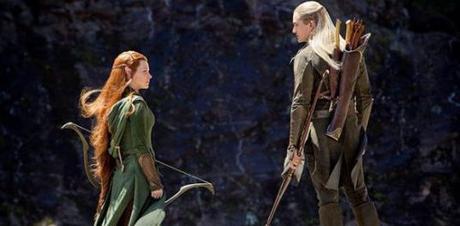 In his seminal novel Adventures in the Screen Trade, William Goldman argued that nobody knows anything in Hollywood. To be more specific, "Not one person in the entire motion picture field knows for a certainty what's going to work. Every time out it's a guess and, if you're lucky, an educated one."
He wrote that back in 1983. The industry he was describing no longer resembles itself these days, yet his words have never been truer: Nobody knows a damn thing in this business. Case in point: Either on TV or at the movie theater, almost nothing is working this summer. It's just animated movies about talking animals, James Wan-produced horror movies, Marvel's masterful Captain America: Civil War, classic game show revivals like Match Game and Celebrity Family Fued and a whole lot of failure and disappointment. Not surprisingly, studio executives are dropping like flies these days.
Let's see: the home video market bottomed out years ago. TV viewership and domestic film attendance are hitting record lows. The international market (and its shifting currency rates) has turned volatile. Even China is experiencing a box office slump right now. This equates to lots of sleepless nights, and reports of panicked studio suits endlessly tinkering with their films and TV shows. To some degree, this has always been the way in Hollywood, but now that no one truly knows anything it's becoming more common (or we're simply more aware of it thanks to the internet).
I previously detailed 10 troubled productions. Here are 10 more, including a couple of TV shows this time (listed from most recent to oldest):
1. Westworld & Seemingly Everything Else At HBO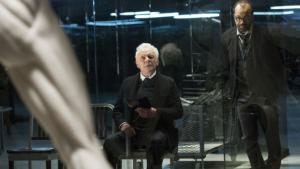 What's Gone Wrong? One of those studio suits who abruptly quit this summer was HBO's programming president Michael Lombardo. His tenure had recently been linked to remarkable behind-the-scenes volatility as the network appears to have been pressured by its corporate parent (Time Warner) to pick up the slack now that Warner Bros. has turned into a flaming dumpster fire of a film studio. As such, in the interest of cost- and quality-control multiple high profile HBO projects were shelved, most of them permanently. Examples include:
Videoyncrasy - David Fincher's autobiographical series about a music video PA which had completed four episodes, two of which Fincher directed
Utopia - A thriller entirely scripted by Gillian Flynn, set to star Rooney Mara and feature Fincher behind the camera. Instead, the studio pulled the plug at the rehearsal stage when Fincher demanded a $100m budget
A Six-Part Lewis and Clark miniseries - The network reportedly "lost faith in director John Curran's vision after six weeks of shooting," and pulled the plug. Michelle Ashford (John Adams) has been hired to start from scratch
Codes of Conduct - A limited series from director Steve McQueen set to star Paul Dano, Helena Bonham Carter and Rebecca Hall was scrapped post-pilot despite having already received a six-episodes series order.
Vinyl - The $100m budgeted first season flamed out so spectacularly that one of the first moves made by Lombardo's replacement was to immediatley the network's order for a second season
But the grandaddy of them all is Westworld, the J.J. Abrams-produced update of Michael Crichton's cult classic. As profiled in Billboard:
Initially produced with Warners' TV production arm, HBO took back control after what sources call clashes with Westworld creator Jonathan Nolan, whose TV credit is the WBTV-produced Person of Interest on CBS. (HBO usually makes its own programming but works with Warners on The Leftovers.) Nolan is said to be every bit as controlling as his filmmaker brother Chris. Sources say cuts came in slowly, scripts started running behind, and it became apparent that episodes already shot needed tweaks requiring additional filming. Since stopping production, HBO persuaded Nolan to "put aside his ego," one source says, and has brought in two additional producers and two more writers.
At last update, everyone was playing Hollywood nice again, and Nolan was quoted as saying the time off gave him a needed break. However, last week at the TCA's HBO appeared unprepared for questions about the sexual violence in the show's pilot, specifically an opening scene involving a female character being raped.
What's Going to Happen? The buzz from the first Westworld trailer pegped this as HBO's next big thing, but the TCA kerfuffle couldn't have helped. Still, Game of Thrones went through its own troubled pilot process, and that turned out fairly well, don't you think?
2. The Get Down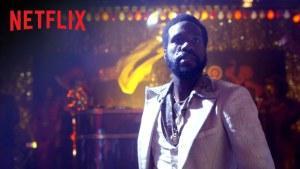 What's Gone Wrong? Why would you hire Moulin Rouge, Australia and Great Gatsby director Baz Lurhmann to make an ultra-expensive original series about the birth of hip-hop in New York City in the 70s? Because you're Netflix, that's why. You do whatever you damn well please.
But, um, maybe stop doing that, you pioneering crazies, because holy shit might this ever blow up in your faces. According to :
"Over the two-and-a-half years since the hip-hop-focused project was set up at Netflix, Luhrmann went through two showrunners, numerous writers, and no small amount of strain with producer Sony Pictures Television. Production of the 12-episode season, the first half of which premieres Aug. 12, went well over the original budget of about $7.5 million per episode and wound up costing at least $120 million overall, with New York state tax incentives factored in, according to sources. That makes "The Get Down," Luhrmann's first TV series, among the most expensive in history."
It wasn't supposed to go down like this. Lurhmann was only ever supposed to help the project along, telling Variety, "I really believed that I was sort of going to be an uncle to the project." However, Netflix was having none of that noise. As Lurhmann was sucked further to the center of the project Sony advocated for adding an experience showrunner to help him and keep costs down, but Netflix, well....
Netflix balked at any move that would have diminished Luhrmann's day-to-day role. Netflix chief content officer Ted Sarandos felt so strongly about the director putting his stamp on "The Get Down," sources say, that he told Luhrmann he wouldn't move the show out of the development phase to a formal greenlight unless the director committed to shepherd it from beginning to end.

The difficult birth of "The Get Down" provides a cautionary tale for Hollywood at a time when content companies are scrambling to recruit big-name studio talent in an arms race driven by the emergence of streaming giants like Netflix and Amazon. The lure to get artists on board is often creative control, which can come at a price as steep as the enormous budgets being handed to the likes of Luhrmann.
What's Going to Happen? The first four episodes were made available to reviewers, and the highest praise has been reserved for the two episodes Lurhman didn't direct, specifically the third and the fourth. The argument goes that once Lurhman gets out of the way it turns into a watchable TV show, if perhaps one unworthy of its record budget. The whole series drops for all of us to judge on August 12th.
3. Star Trek Beyond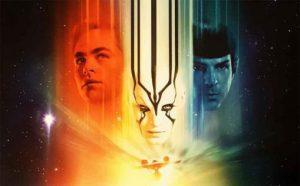 What Went Wrong? They wasted nearly an entire year on a script (from Patrick McKay and John D. Payne) and director (Roberto Orci) they eventually walked away from, leaving them with an incredibly rushed production. As Justin Lin told Deadline, when Abrams offered him the chance to direct he hesitated. "I knew that this was going to be a logistical nightmare. This film went from a new idea to production in six months. That's never really been done before on a film of this scale." He further elaborated to BirthMoviesDeath, "As the script was being written [by Simon Pegg and Doug Jung], I had to prepare to shoot in three and a half months, which is something unusual. For us to be able to have a crew of hundreds of people waiting for directions, while we also had to write the script, was extremely challenging."
On the plus side, contrary to many other recent blockbusters to suffer such a fate Star Trek Beyond was actually put in this position due to the studio's preference to entrust the film to a more experienced (i.e., more expensive) director (Justin Lin) instead of running with someone with no prior directing experience. So, there's that.
Pushing the release date back was apparently not an option, due to Paramount's corporate needs (i.e., they needed a new movie to put out in that fiscal quarter) and the complexities surrounding the merchandising and marketing plans for the franchise's 50th anniversary. Instead, they soldiered forward, added Shohreh Aghdashloo to the cast in reshoots and the studio's marketing department used the completed footage available to them to fill out the rather infrequent trailers.
What Happened In The End? It's far and away the weakest box office performer of the J.J. Abrams-branded Star Trek films, yet some Trekkies have been quick to rank it as being among the better Trek films of all time. I wouldn't go that far, but given the production history Lin and company should be commended for delivering a perfectly entertaining blockbuster movie.
4. Fifty Shades of Grey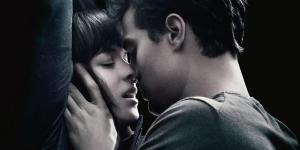 What Went Wrong? They gave E.L. James, the author of Twilight fanfic-turned mommy porn trilogy Fifty Shades of Grey, complete creative control over the film adaptation, and she executed that power at every possible turn, as was her right. However, according to THR, "[James] will not allow herself to be rewritten, even if it's 'and' or 'but,' " says a rep with ties to the project. The problem, says another source with ties to the project, was that "EL is just not experienced. She was given a lot of power but had never been through a movie shoot." James "just didn't seem to grasp that in all adaptations, some things need to change. You can't just put the book on the screen." The only one James seemed willing to acquiesce to was Universal chariman Donna Langley, who was usually director Sam Taylor-Johnson's only hope for winning her repeated shouting arguments with James. In short, Taylor-Johnson's goal was to make a better movie than people would expect given the novel's reputation, but James' point of view was mostly, "Just put the book on film. That's what people want."
What Happened In The End?: Apparently James was right. Fifty Shades grossed a stunning $571m worldwide, $166m domestic, albeit with sizable weekly drops after big debuts everywhere. The actual quality of the film didn't really seem to matter. The actors attempted to parlay this success into bigger paydays on the sequels, which will be directed by James Foley. Taylor-Johnson is gone as is Fifty Shades producer Michael De Luca.
5. Avengers: Age of Ultron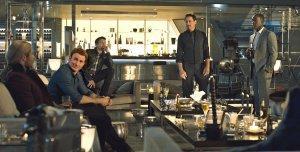 What Went Wrong? This wasn't so much a completely troubled production as it was one where the director and studio disagreed over a few key plot points and the resulting compromise they reached resulted in an uneven film. As Joss Whedon told Empire:
"The dreams were not an executive favorite. The dreams, the farmhouse, these were things I fought to keep. With the cave, they pointed a gun at the farm's head and 'Give us the cave or we'll take out the farm' but in a civilized way - I respect these guys, they're artists, but that's when it got really unpleasant. There was a point when there was going to be no cave, and Thor was going to leave and come back and say, 'I figured some stuff out.' And I was so beaten down at that point, I was like, 'Sure, okay... what movie is this?' The editors were like, 'No no, it won't make sense, you have to show the thing, you just can't say it.' I was like, 'Okay, thank you, we'll figure this out!' You can tell it was beaten down, but it was also hard won."
However, Whedon rejects the notion that Age of Ultron is somehow a compromised film, telling Comic-Con: " Ultron may have some transitions that I'm not 100% on board with. It's also one of the most ridiculously personal things I've ever put on screen. The fact that Marvel gave me that opportunity and supported it, I'm very happy and very proud of everybody that worked on it."
What Happened In The End? Money, money, money! "Wow, Joss Whedon still looks super beaten down, and now I guess he doesn't even work for Marvel anymore." Money, money, money! "Wow, you guys, Civil War is the good Avengers sequel Age of Ultron should have been." Even more money, money, money!
6. The Hobbit Trilogy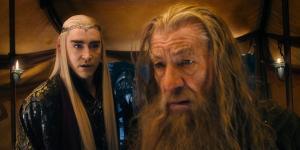 What Went Wrong? Mostly, the trilogy part. The project famously languished in development hell for years as the rights were sorted out and the studio emerged from bankruptcy, resulting in Guillermo del Toro exiting and Peter Jackson taking over as director instead of merely producing, as originally planned. Then the studio gave them a tight turnaround time of 6 months to complete pre-production, and Peter Jackson was hospitalized with a perforated stomach ulcer, pushing back the start of filming by a month.
All bad, sure, but workable, right? Maybe not. They had three and a half years to prep the Lord of the Rings trilogy, but the endless delays and necessary switch from del Toro to Jackson robbed them of over a year and a half of valuable prep time on The Hobbit. As a result, they were in a constant game of catch up. The decision to turn the planned two-part film into a trilogy was actually made not for commercial reasons but because it was believed Jackson needed the extra time in terms of man hours and post-production work to bring the story to film.
Mo money mo problems, though. Adding an additional film predictably created even more stress, forcing them to scramble to create a big action set piece ending for Desolation of Smaug. The initial filming of the titular Battle of Five Armies was so underplanned and uncoordinated that Jackson shut down production for several months to figure everything out. Moreover, the studio pushed creative choices on the project which pleased no one, specifically insisting Legolas be in a love triangle with Kili and Tauriel as opposed to just being like a brother to Tauriel.
What Happened In The End? As Forbes put it, " The Hobbit movies grossed $3 billion and no one really cared."
7. The Amazing Spider-Man 2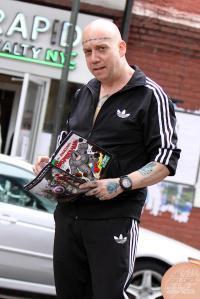 What Went Wrong? Um, Andrew Garfield circa 2014, you want to take this one? (via The Daily Beast):
For me, I read the script that Alex [Kurtzman] and Bob [Orci] wrote, and I genuinely loved it. There was this thread running through it.

I think what happened was, through the pre-production, production, and post-production, when you have something that works as a whole, and then you start removing portions of it-because there was even more of it than was in the final cut, and everything was related. Once you start removing things and saying, "No, that doesn't work," then the thread is broken, and it's hard to go with the flow of the story. Certain people at the studio had problems with certain parts of it, and ultimately the studio is the final say in those movies because they're the tentpoles, so you have to answer to those people.

But I'll tell you this: Talking about the experience as opposed to how it was perceived, I got to work in deep scenes that you don't usually see in comic book movies, and I got to explore this orphan boy-a lot of which was taken out, and which we'd explored more.
That doesn't necessarily mean ASM2 was truly a troubled production. However, there has been plenty of evidence suggesting both of the Amazing Spider-Man movies were studio-noted to death by Sony and compromised Marc Webb's original goals as director, with ASM 2 specifically being guilty of Iron Man 2 syndrome.
What Happened In The End? Have you heard of this Tom Holland kid?
8. 47 Ronin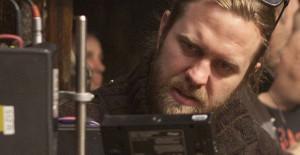 What Went Wrong? The studio (Universal) hired an inexperienced director (Carl Rinsch, with only commercials and a short film to his name), and then regretted the hire when he tried to take the project in a less mainstream, more Japanese arthouse direction. To make matters worse, the studio decided to film in 3D, a reflection of their intent to create a fantasy epic on par with Avatar or Lord of the Rings. This delayed production and inflated the budget considerably, pushing through multiple script rewrites to better marry Eastern and Western imagery and themes. Then once they started filming the largely Japanese cast couldn't speak English and had to learn most of their lines ponetically. All of this is according to Variety.
Once the studio suits saw an early cut of the film in 2011 they ordered reshoots and quickly began taking power away from Rinsch, although one report of him being kicked out of the editing bay was overblown. Either way, the conflict was considerable enough that Rinsch turned to DGA for mediation, and crew members came and went with alarming frequency. Keanu Reeves was caught in such limbo through all this turmoil that he actually made a documentary, Man of Tai Chi, in his free time.
What Happened In The End? After months of bad buzz and two postponed release dates, Universal made the seemingly unprecedented move of "announcing prior to the film's domestic opening that it had already taken an unspecified writedown on the project." With a budget of $175m and anemic worldwide gross of $151m, that writedown is believed to be somewhere between $120m and $150m. Carl Rinsch, meanwhile, has yet to land another feature film directing gig.
9. Prometheus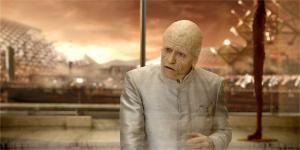 What Went Wrong? The studio and director couldn't decide if they were making an Alien prequel or not, and the indecision executed through a truly ill-advised script re-write (by Damon Lindelof) translated to considerable production delays and a muddled, confusing and highly mockable film and marketing campaign.
What Happened In The End? It made enough money to warrant a sequel, albeit one which will officially be branded Alien have taken 5 years to arrive by the time it comes out (and may or may not feature the return of Noomi Rapace). Plus, there are some truly gorgeous shots in Prometheus. Kudos to Ridley Scott's cinematographer.
10. World War Z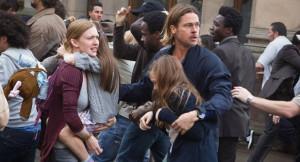 What Went Wrong? Everyone was in over their head. Brad Pitt bought the film rights through his production company Plan B, which had no experience with big budget tentpole releases. He hired Marc Forster to direct, who was so good behind the camera for Finding Neverland but had mostly flunked out on his only big budget experience, Quantum of Solace. However, Forster was unable to bring his usual production team with him, and constantly fought with the screenwriter, eventually having him fired and replaced with someone less concerned with fielity to the source material. The cinematographer and head of SFX were similarly fired by Forster, but only after filming had begun. He eventually fell out with Pitt as well, the two communicating through a third party instead of dealing with each other directly.
It gets so, so much worse. Purchase orders totaling in the millions were found discarded in a desk dwarer. Prop weapons were discovered to be fully functional guns when the set was raided by a Hungarian anti-terrorism group. The original 12-minute ending was dropped entirely, and Paramount ordered five to seven weeks of reshoots, hiring Damon Lindelof (who brought Drew Goddard with him) to overhaul the script. By the time the Paramount pushed the release date back 6 months, the budget had ballooned to as high as $250m, and there was only 72 minutes worth of usable footage to show the studio.
What Happened In The End? It became a surprise box office hit, grossing $540m off of a $190m budget, was generally liked, but not necessarily loved and spurred talk of a sequel. However, it's only 3 years later, and everyone already seems to have forgotten about this movie, more remembering the accounts of its nightmarish production.