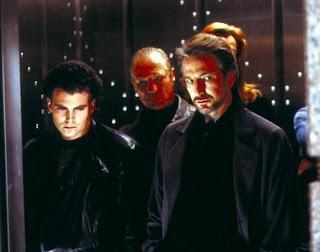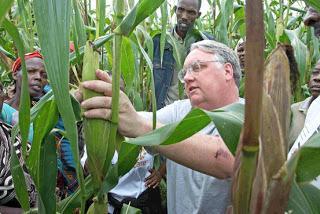 (PHOTO 1: Still of Hans Gruber [Alan Rickman], right, in "Die Hard" [1988])
(PHOTO 2: Howard Buffet "teaches Burundian farmers")
***
1) Die Hard at Goma: M23 Bank Loot: $17m
Fans of officer John McClane (Bruce Willis) in "Die Hard" (1988)
certainly remember the memorable moment in the movie when the villain
Hans Gruber (Alan Rickman) lists his political outrageous and
impossible demands to authorities.
But soon enough you discover that Gruber's so-called demands are only
a smokescreen to cover up the robbery he's masterminded.
If you are a fan of Bruce Willis' movies and in case you forgot that
memorable moment, here's how it goes (courtesy Google):
"Hans Gruber: The following people are to be released from their captors.
"In Northern Ireland, the seven members of the New Provo Front. In
Canada, the five imprisoned leaders of Liberté de Quebec.
"In Sri Lanka, the nine members of the
Asian Dawn movement...
"John McClane : [listening on the radio]
What the fuck?
"Karl : [mouthing silently] Asian Dawn?
"Hans Gruber: [covers the radio] I read about them in Time magazine."
Now, in Goma, M23 leaders were behaving exactly like Hans Gruber with
their ever growing and changing list of outrageous and impossible
"conditions"--including a revision of the results of the November 2011
presidential election.
Just like Hans Gruber, M23 bandits had discovered their list of
"legitimate demands" by watching Congolese political TV shows.
Still, some people took seriously M23 highway bandits...
Until yesterday, when M23--not unlike Hans Gruber and his team of
robbers posing as terrorists with "legitimate grievances"--went to the
vault of the Goma branch of the Central Bank of Congo and blasted it
open with powerful explosive charges.
In Kinshasa, Central Bank officials estimate the loot of M23 bandits
at around $17 million--as well as an invaluable stash of gold bars!
People in Kinshasa are scratching their heads at the prospect of
seeing these thieves--who've even dismounted toilet sinks to ship them
to Rwanda!--remain at Goma airport as the ICGRL is scheming on doing.
***
2) Howard Buffet restores water distribution to Goma
Tapped by Virunga Park Chief Warden Dr. Emmanuel de Mérode, American
business leader and philantropist Howard Buffet helped restore water
distribution to Goma.
Here's the full account of of what I call the BUFFET'S GOMA WATER
MIRACLE posted by LuAnne on the Park's blog (I reformat the text for
readability):
"WATER FOR GOMA
"November 27th, 2012
"The aftermath of war can often be as
destructive as the war itself.
"Last week following the M23 rebel attack on Goma over a period of
three days, power lines to the city were cut causing a collapse of
many services including water to this city of over 1 million people.
"Although the city sits on the edge of Lake Kivu, collecting water
from the lake by citizens and services such as hospitals is a bad
option and can lead to serious cholera epidemics within days, as
happened in the past in IDP and refugee camps.
"On Friday morning last week it became
clear that something needed to be done
quickly.
"Emmanuel called Howard Buffett,
a passionate supporter of Virunga National Park, to see if he would be
willing to purchase four big generators for the four main
water-pumping stations.
"By mid-day Howard had sent $200,000, generators were purchased, and
installation began.
"A team of Congolese engineers worked till late at night and through
the next day to get the generators installed and water
flowing again to the city.
"We would like to express our deepest
gratitude to the Howard G. Buffett
Foundation for their incredibly swift
response to a serious problem, helping to
prevent further tragedy for these
Congolese people."
(Source: gorillacd.org/2012/11/27/water-for-goma/)
***
PHOTO CREDITS: Photo 1: © Twentieth Century Fox, Via:
www.imdb.com
; &
Photo 2: Melissa L. Hickox, Via: online.wsj.com