If you were to cross Counting Crows' Adam Duritz with Bruce Springsteen, and add a dash of Jesse Lacey, then I think We Are Augustines is what you would get.
This band was formerly known as the indie foursome Pela but are now reborn (following a two-year break) as threesome We Are Augustines.
This band's backstory deeply touches me.  I haven't even bought their "Rise Ye Sunken Ships" CD yet, but I already can hear that it will be a favorite.  The music is beautifully but painfully all heart, with Billy McCarthy intensely wailing throughout.  His voice expresses the futility of his own tragic personal loss, imploring those we love to find the will to move past the demons that haunt them…though they sometimes cannot.  And there are darker days that we may need to remind even ourselves to press forward through pain and isolation.
"Tear up the photograph, 'cause it's a bright blue sky…"
"Keep your head up kid.  I know you can swim,  but you got to move your legs."
"The Chapel" is touching, and so is "Book of James":
Again, a lovely must-have tribute album.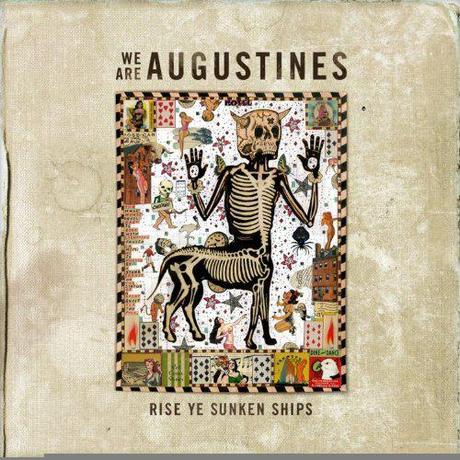 (Thanks to Carol Hartsell's Huffington Post article for leading me to this great band.)
Like
Be the first one who likes this post!

&post;&email;