One of my boys went to watch a friend in a musical event at Manvel High School today, so my other two and I took a drive around the Alvin and Manvel areas and got these fun shots.  Mind you, a few people were most probably staring at us from out their windows or across the field, but we didn't care.  It's for the love of the blog:
Who says that an old beat-up truck is an eyesore?
So many colors here make a delightful palette!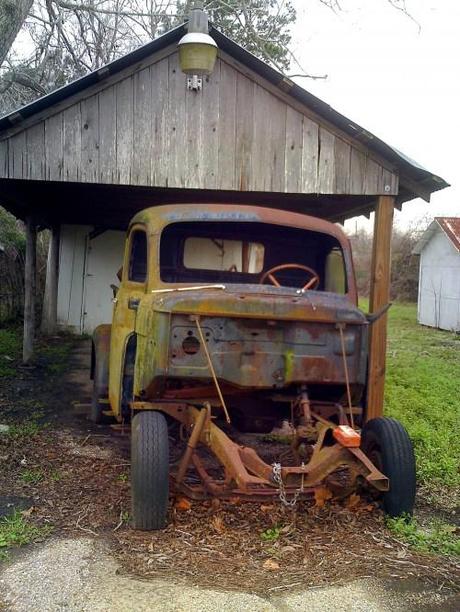 Ever been to Biker Church?
God meets you where you are…whoever you are…
even if you're a biker who takes a bus.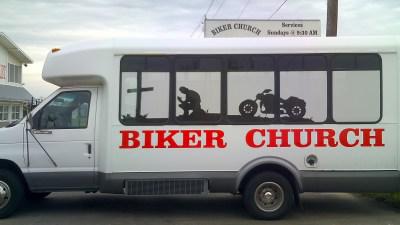 Motor bike in the window lets you know you've arrived.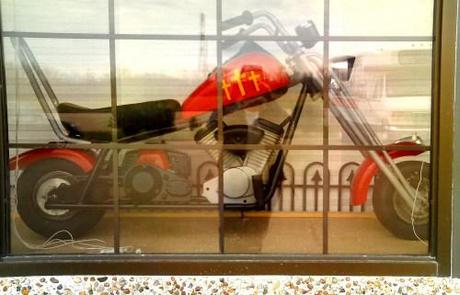 Y'all c'mon in!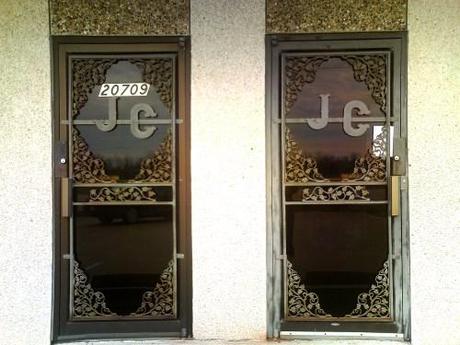 Didn't make it in this week?  That's fine — they're there worshipping every Sunday.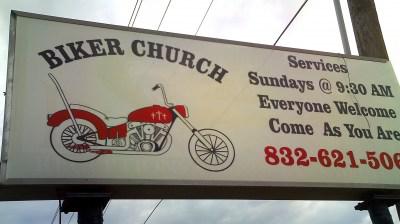 Got a hankering for something meaty?  Alvin-Manvel's got just the thing…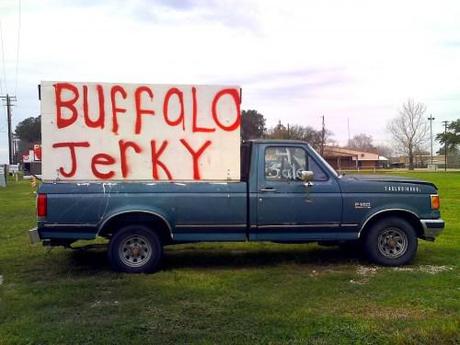 Chew on that a while, and visit the local…mercantile?
I haven't heard that word since reruns of "Little House on the Prairie."
(Click photo below for Facebook link)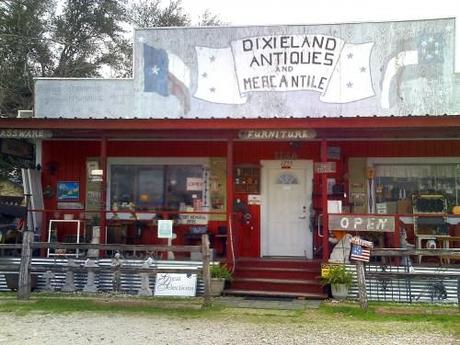 Don't forget — vote for "Punkin!"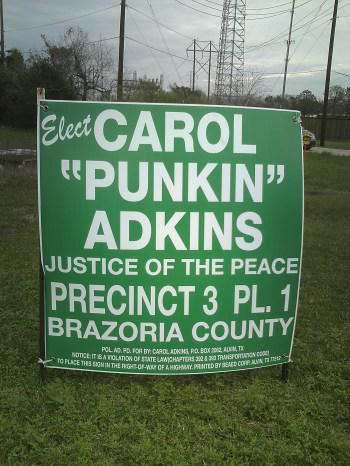 Ever seen taxidermy-ed deer on a business sign?  Now you have with Whitetail Trucks.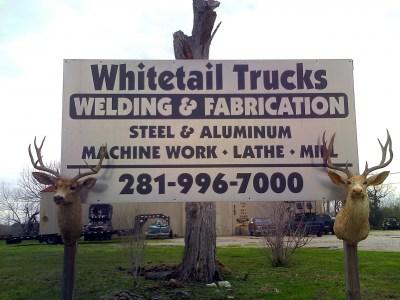 Their little noses and fur were coming off due to weather exposure,
but they certainly catch one's eye from the street.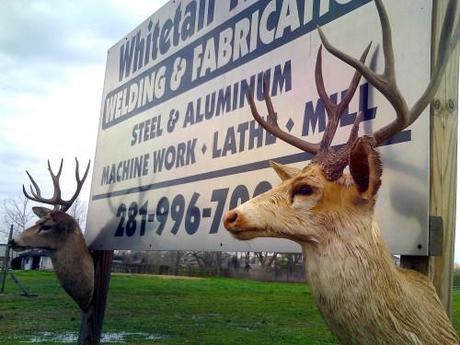 Let's head on over to the ranch.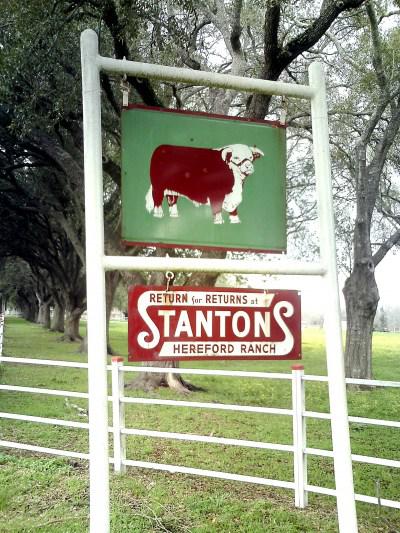 Not a steer in sight today.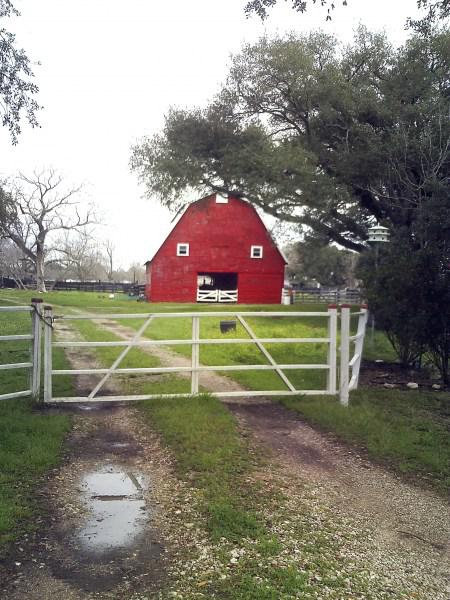 Apparently, what appears to be Taco.com, Alvin is really TacoAlvin.com.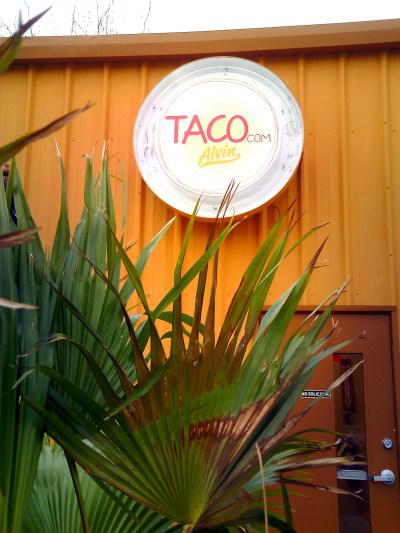 Barbacoa is the bomb!  What are tortas? Tortillas?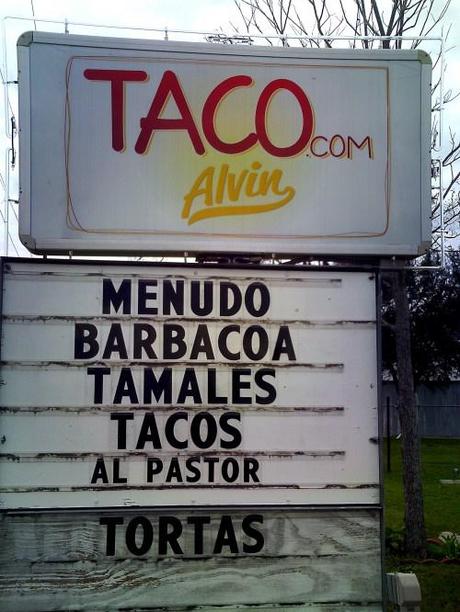 Let's pop in over at Rossy's Glamour Salon…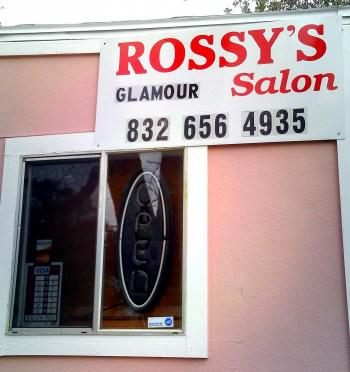 and come out looking like Hilary Duff!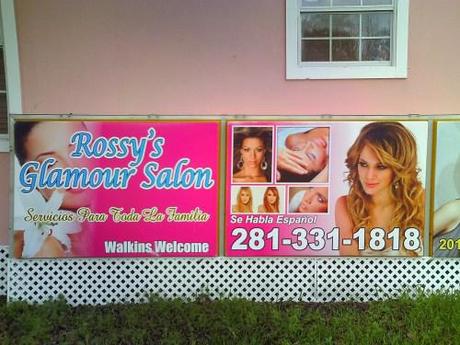 I think it's a cute slice of pink pretty nestled under the trees.
But my favorite find of the day had to be Earth Effects (Alvin).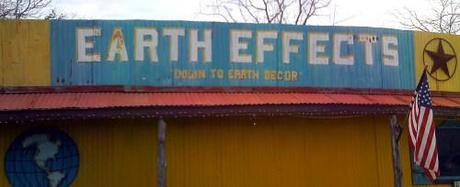 They have all kinds of odds 'n ends for the yard: stars, fish, roosters, earthen pots…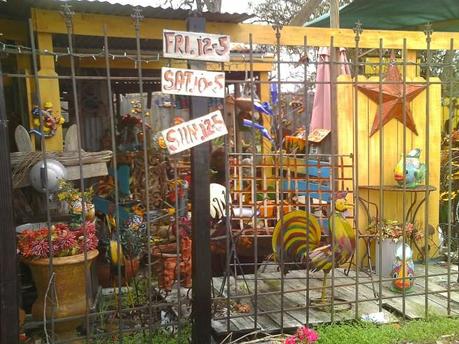 or an inviting Native American totem!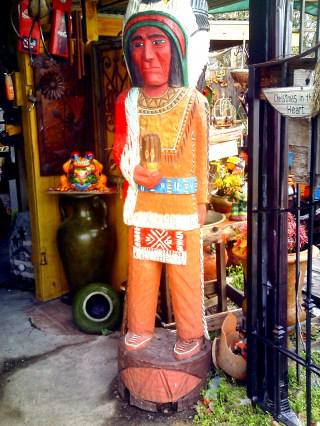 But the best sight had to be an unexpected pop of color
in the form of a discarded old shed thrown off to the side of the building.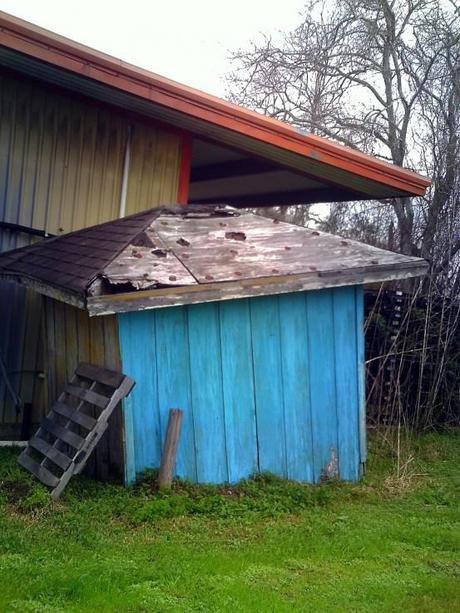 This concludes our Sunday afternoon tour of quaint and rustic Alvin and Manvel, Texas.
Coming soon–
Alvin, Part 2: Visits to two Alvin fixtures — Froberg's Farm and Stanton's Shopping Center.
Advertisement