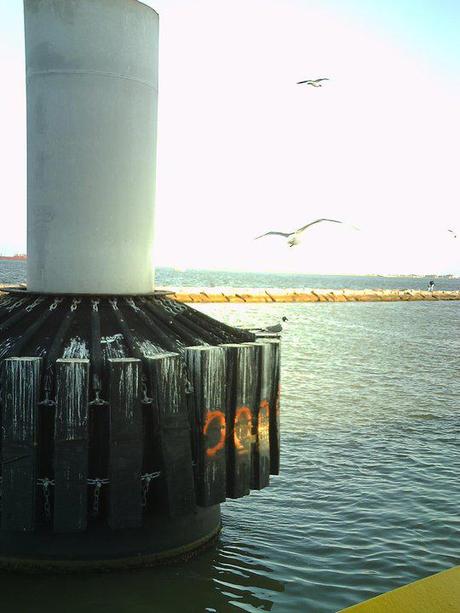 I know I'm not the only one.  Ever feel like you missed the boat, trite as that sounds?  Like you are frustrated, having been for years on the verge of finding how to channel your passions, all the things you love into doing for a living what you were purposed for?
I envy a professional painter that walks to his garage in the morning, knowing that he will enjoy himself as he sculpts his next work of art.
I wish I were the writer who is excited to sit down in the morning in front of her screen, to get to the meat of the chapter she forced herself to leave last night.
And I could go for the life of a surfer who cannot wait to hit the waves at the beach in the morning, counting his old board his best, not even wearing a watch, his surfer-dude and aging students showing for their lessons if and when they want; he doesn't care because he just loves being oceanside.
Some days, I truly want to believe that the dream of doing what one loves for a paycheck does not belong to only a few, but that it is granted to those of us who search our souls, search our aptitudes, search our talents after pleading for years to find "that thing."
Persistence could be the key for many.  However, for me, I'm thinking it is just a matter of God — it could be the universe for you, maybe, whichever you prefer — feeling it is the right time, developing me, giving me a beautiful story in a series of deep metaphors, molding my subconscious, or perhaps knowing I do not yet deserve it.  My question is usually, "Will I ever deserve it?"  I want to believe that all who search longingly to follow their heart and life's purpose indeed deserve it.
But today, my thought process is telling me yet another version (as it often does) — I'm thinking that He could be holding it just a bit beyond arm's reach all this time until I take the risk that is enough to please Him, some frightening chance, and demand, "Enough!  I've sacrificed enough and am running out of time!  Give it to me already!"
But the questions remain — what am I waiting for?  And how does one stop waiting?  What action is needed to cross over to becoming one of those in the minority, the blessed few in comparison that wake up every day knowing they are doing what they were truly born to do?
Until then, I remain here on the cusp, waiting to be shown some meaningful story, to be given some clear destination.  It is waiting at a lonely pier for your boat to arrive, to take you away to some lovely place, some adventure that you were promised in another life.
But the boat is well past late, and you are beginning to fear, starting to dread the suspicion that it might have sunk, still empty of you as its captain, your having never even stepped afloat to prove yourself seaworthy.