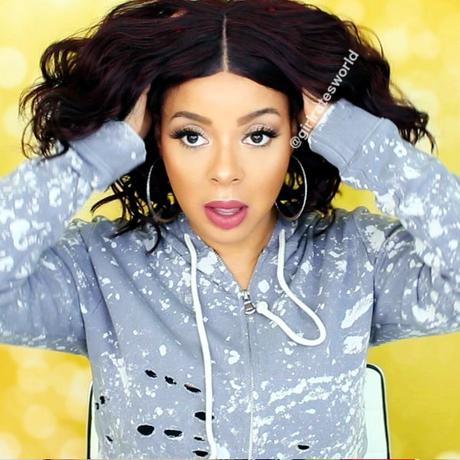 This is Zury Sis Ivy Wig. Hmm, not exactly what I was hoping for. It's a short, blunt wavy bob. Not my favorite style. But, it's cute for everyday. You can get Ivy for under $30. Be sure to check out amazon beauty for free shipping with prime. Full video review of Zury Sis Ivy Wig will be posted below.
Zury Sis Ivy Wig Review
WIG SPECS:
HEAT SAFE:
Yes - Up to 400ºF / Heat resistant fiber
MATERIAL:
Synthetic - Heat resistant fiber
PARTING:
3.5-inch Lace Part
ADJUSTABLE PARTING POSITION:
center only
WIG CAP:
Comfortable size with combs and adjustable straps
TIPS FOR STYLING:
- keep all heating tools below 400 degrees when styling. I use the Conair Infiniti Pro with 1 or 1 1/2 inch plates
- tweeze parting for a more natural look if needed
- add a cream concealer or foundation powder to parting
- addgot 2b glue or gorilla snot gel to lace parting so it lays flat and holds in place
- use awig band or bobby pins to keep in place all day
I hope you found this review on Zury Sis Ivy Wig helpful. I have dozens of wig reviews posted on this site. Stay up-to-date by following @GirlRatesWorld on all your social media sites. YouTube | Pinterest | Instagram | Facebook.