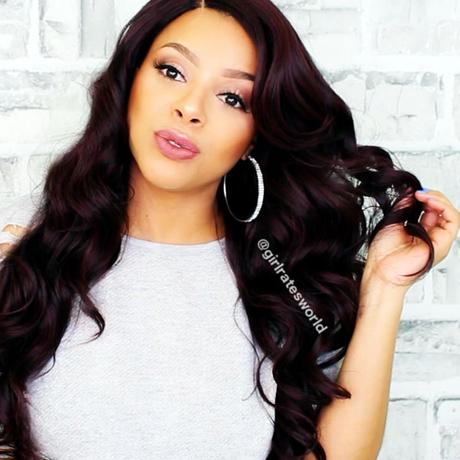 This is Zury Sis Delux Wig. A super pretty style that's would be perfect for Valentines Day. The curls are gorgeous and can be styled many, many ways. You can pick up Zury Sis wigs under $40 at most local and online beauty supply stores. Not sure which style to get? Check out all my Zury Sis reviews. As always, video review on Delux posted below.
Zury Sis Delux Wig Review
WIG SPECS:
NAME:
Synthetic Hair Lace Front Wig - GLAM LACE H DELUX
HEAT SAFE:
Yes - Up to 400ºF / Heat resistant fiber
MATERIAL:
Synthetic - Heat resistant fiber
LENGTH:
Layered 22 - 24 inches
PARTING:
4-inch Lace Part
ADJUSTABLE PARTING POSITION:
No - right only
WIG CAP:
Comfortable size with combs and adjustable straps
TIPS FOR STYLING:
- keep all heating tools below 400 degrees when styling. I use the Conair Infiniti Pro with 1 or 1 1/2 inch plates
- add a cream concealer or foundation powder to parting
- tame curls with a wide tooth comb ortangle teezer
- store unit in wig bag or on awig stand to keep tangle free
- apply a quick setting hairspray likeInstant Freeze to lock style in place
I hope you found this review on Zury Sis Delux Wig helpful. I have dozens of wig reviews posted on this site. Stay up-to-date by following @GirlRatesWorld on all your social media sites. YouTube | Pinterest | Instagram | Facebook.