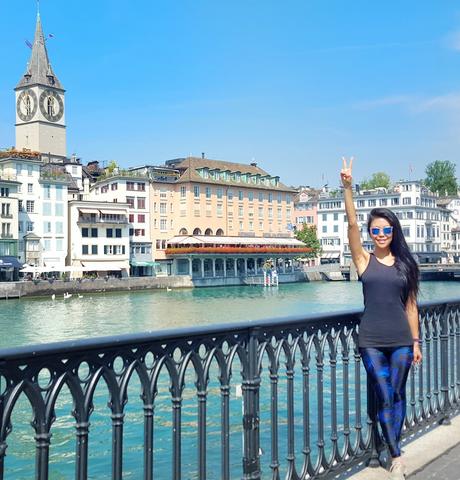 Never one to shy away from exploring a new city on my own,  I spent most of my days in Zurich by myself while M worked. Here's a play by play of where I went, what I saw, and what I ate!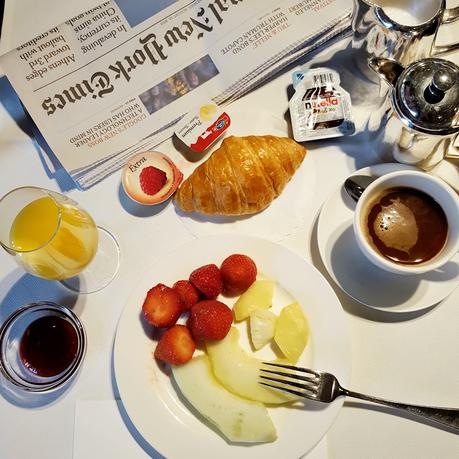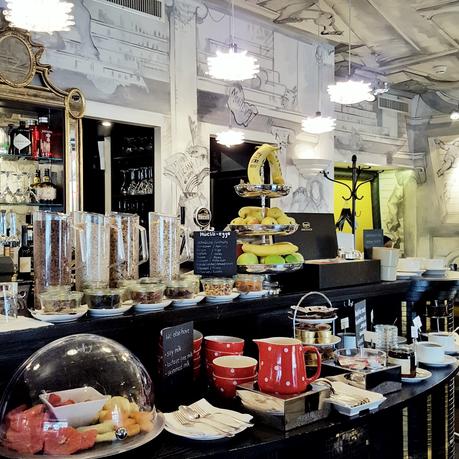 Every morning, I woke up hungry and ready for breakfast, a new habit I picked up while traveling. Breakfast is serious business in Europe and usually incorporates all the food groups. There's no greater illustration of the Swiss' incredible attention to detail than with the breakfast spread. At Hotel Ambassador, croissants, ten types of jam, fruit, meats, cheeses, museli, coffee, tea, and much much more sat on a perfectly arranged breakfast buffet. What a pretty way to start to day!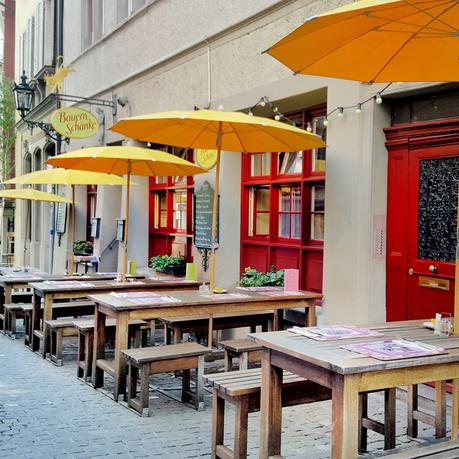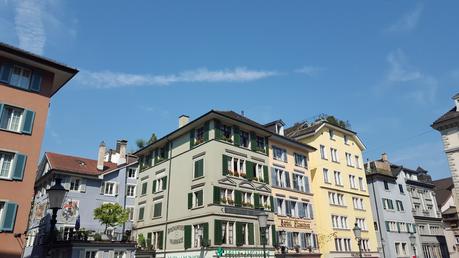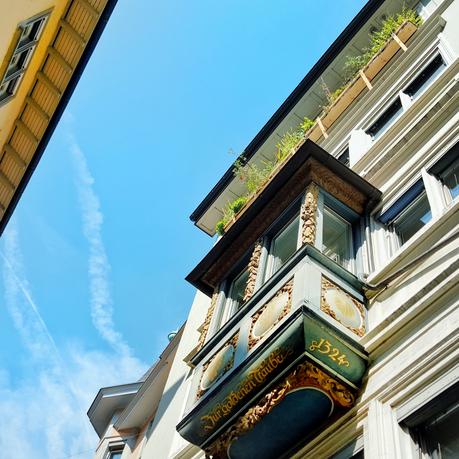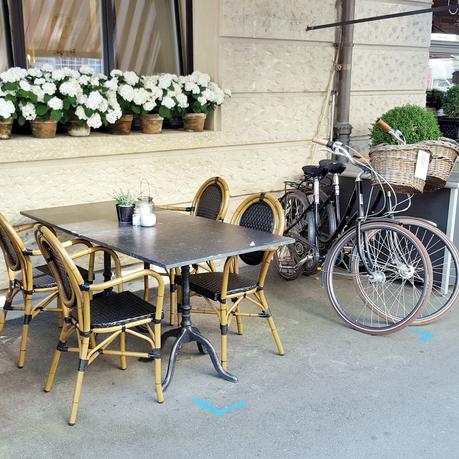 After breakfast, I went for scenic jogs in Old Town Zurich. It's like running through a painting as Victorian and Baroque buildings line the cobblestone streets while beautifully chiseled balconies hanging with color filled flower planters made it tempting to look up instead of looking straight.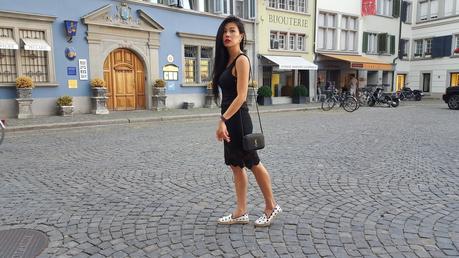 After a quick shower, it's off to lunch. One of the days, I decided to splurge at the Park Hyatt Hotel. I wore a Hanes ribbed tank, Girls on Film skirt, YSL purse, and Soludos flats.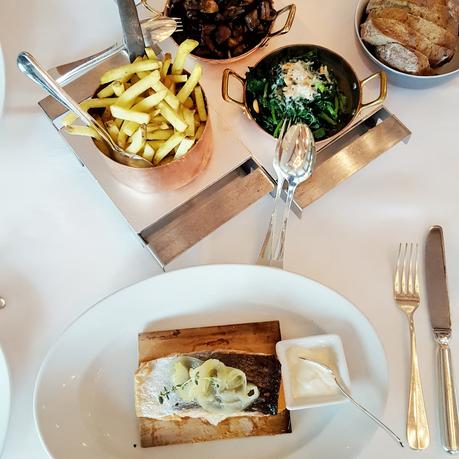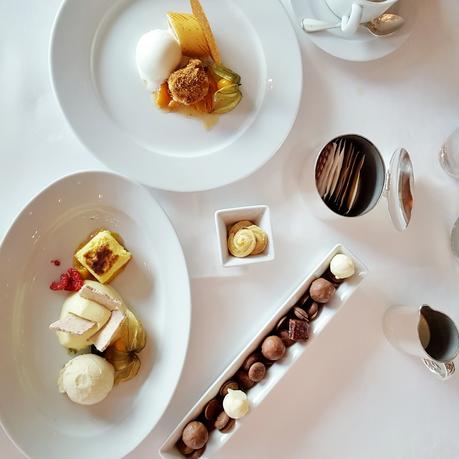 In a sea of men in suits, I looked a bit out of place at parkhuus but at least I wore black! Head chef Frank entertained me with humor, wit, and sarcasm as I dined on his carefully crafted seasonal menu guided by fresh and healthy ingredients. The market salmon was tender, juicy, and pretty much melted in my mouth. I almost didn't have room for dessert! Almost.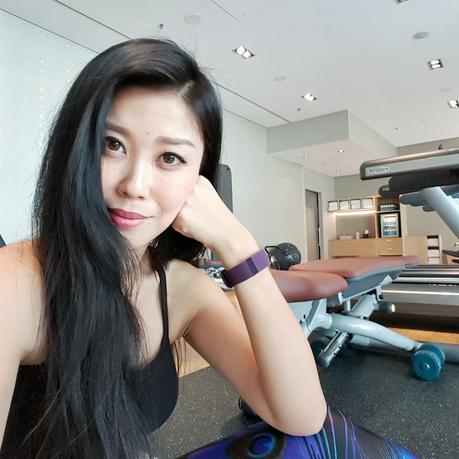 To work off lunch, I headed upstairs to the Park Hyatt spa and gym. I'm been using my Amazing Race fitbit prize everyday on this trip as it really helped me keep track of my workouts, calories burned, and steps taken. It's a daily sense of accomplishment when the fitbit buzzes at 10,000 steps!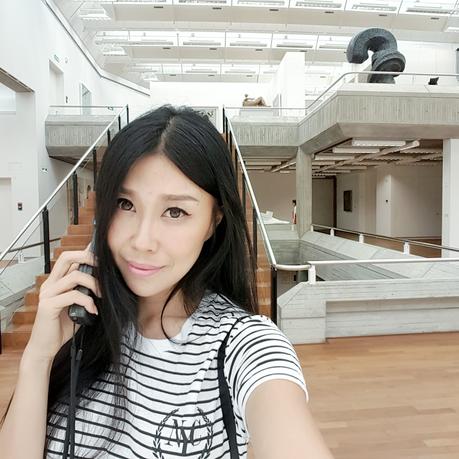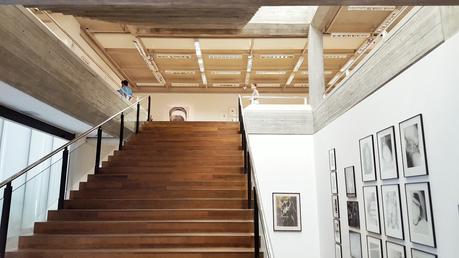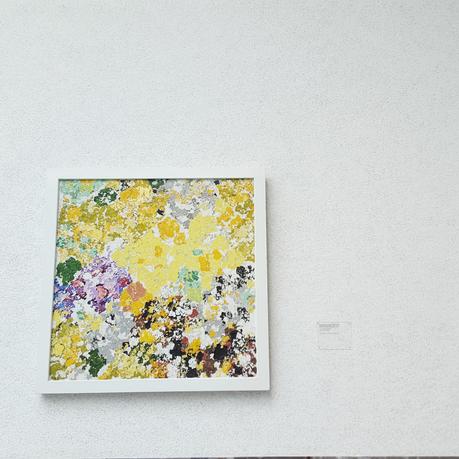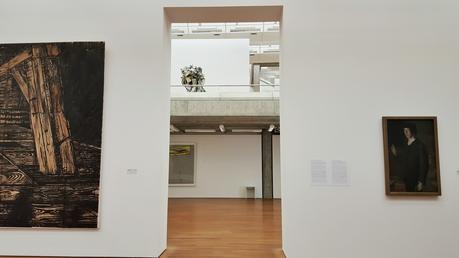 I spent one afternoon at Kunsthaus, Zurich's museum for modern art which houses collections from Monet, Picasso, and Van Gogh.  The bright and airy loft-like space coudn't be more perfect for the art it houses. I love touring museums by myself as I get to explore it at my pace.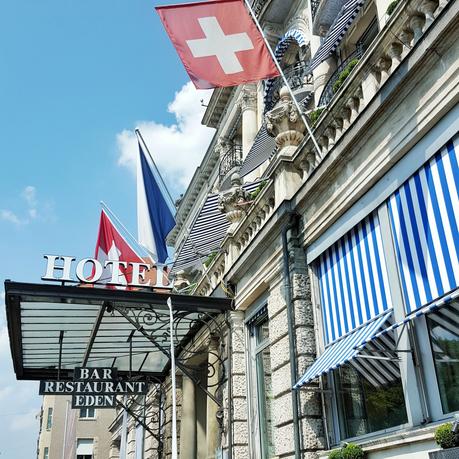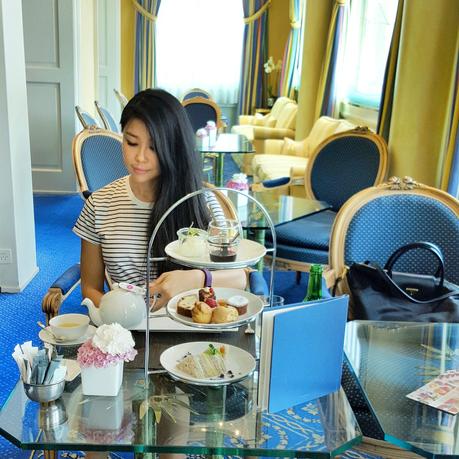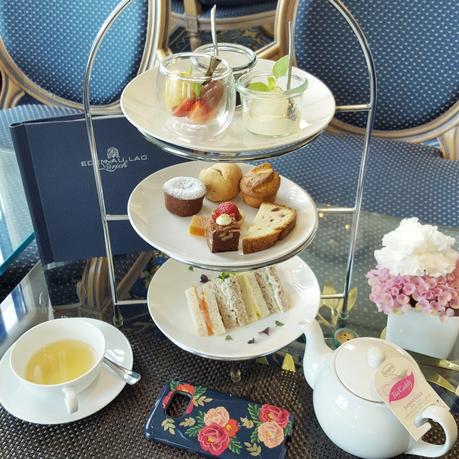 Afternoon tea at Hotel Eden Au Lac, a five-star turn-of-the-century enchanting luxury estate, was really peaceful. I love the vibrant decor and old world charm and felt right at home in their cozy lounge.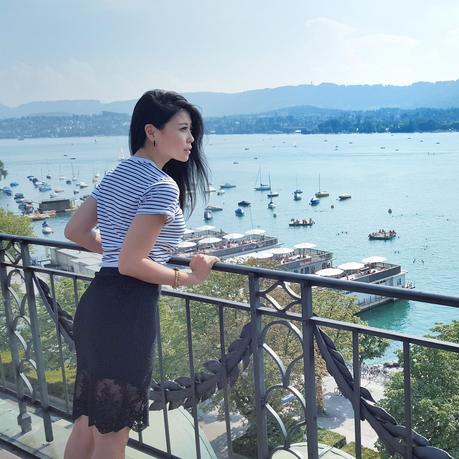 The view of the lake from the hotel rooftop was breathtaking. The water glistened while the docks were filled with laughter and splatter from the summer crowd.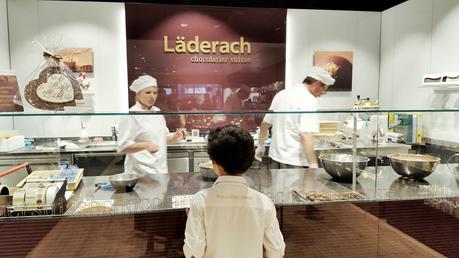 Late afternoons, I'd wander in and out of boutiques but always managed to find my way to the chocolate shop. I think we all feel like a kid in a candy shop when we're....in a candy shop.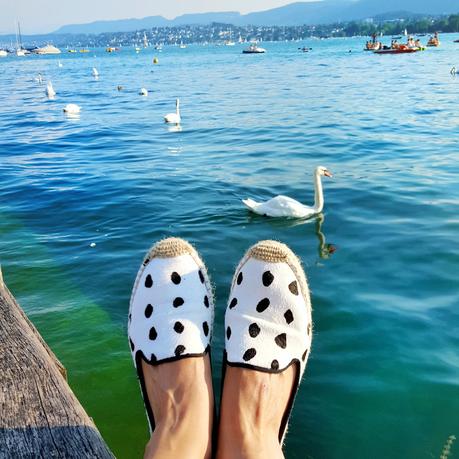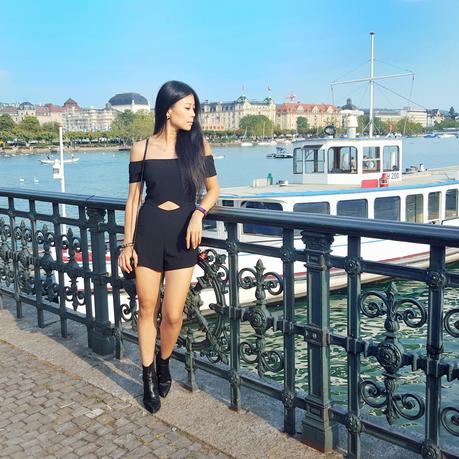 After M got off work, we'd meet up and head to dinner. Most nights he'd pick me up from the hotel but on our last night, I waited for him by the water taxi to enjoy the view and to admire the swans. I'm wearing a Lucy Paris romper and LIKE DREAMS booties.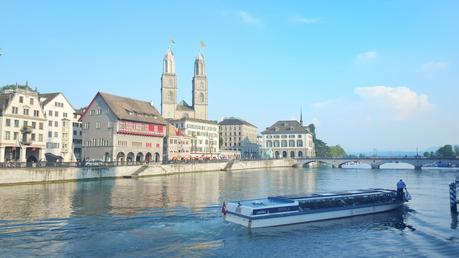 I'm glad I got to see Zurich on my own and capture the detailed beauty of the city!