Zucchini and Ricotta Gallete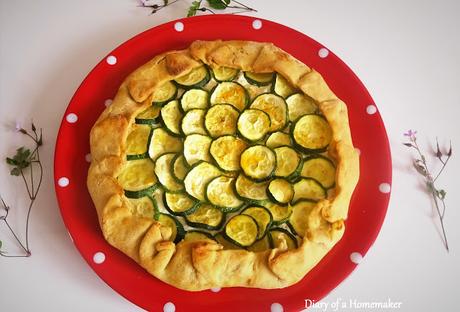 A gallet is a rustic free form tart made with a pastry crust or bread dough. The term free form means that you don't need any pie tin or pan for baking this tart. The gallete crust sheet is simply placed on a baking tray with a moist filling on top and the edges are folded up and around the filling.
Galletes can be either sweet or savoury, the filling options for both varients are endless. I am making this savoury zucchini gallete recipe as a segue to end of  summer recipes. This rustic and stylish zucchini and ricotta gallete can be served as an appetiser, entree or side dish. I  bet you haven't tried my Zucchini Chips  recipe yet. So check it out before you move on.

For the filling I am making use of zucchinis and ricotta cheeese along with mixed dried herbs for an extra spark of flavour to the savoury gallete recipe. The filling is up to your choice you can use any preferred vegetable instead of zucchini. Vegetable pies and tarts are always healthy but you can make them even healthier by using whole wheat pastry crust. The pastry sheet is everything but flaky so incase you fancy a flakier pastry I suggest repalcing the olive oil with cold butter.

You an even use 50 % white flour and 50% whole wheat if you don't like 100% whole wheat flour.I hope you will make this recipe someday but first you must learn how to make this delicious ricotta and zucchini gallete. So follow the step by step photo guide given below and making zucchini and ricotta gallete  will be easy peasy from today.
IngredientsQuantity
whole wheat flour2 cups
olive oil6 tbsps
iced cold water4 tbsps
Ingredients For The FillingQuantity
zucchini2 medium cut into circles
ricotta cheese250g
parmesan cheese (grated)8 tbsps
mixed dried herbs 1 tsp
freshly ground black peeperto taste
saltto taste
egg wash   1 egg mixed with 1 tsp of  milk
chilli oil   optional
Mix together the olive oil and the cold water.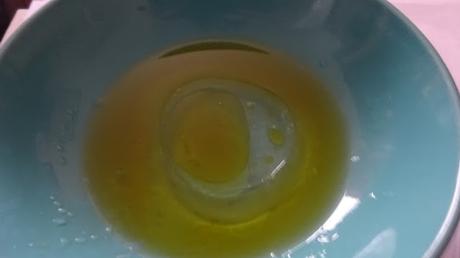 Add 2-3 tbsps of whole wheat flour and whisk with the help of a fork
.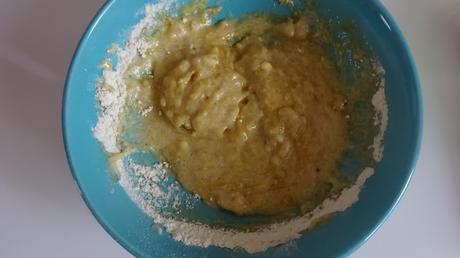 Add the salt and the whole wheat flour. Knead until a soft dough is formed. Place in the fridge for 1-2 hours.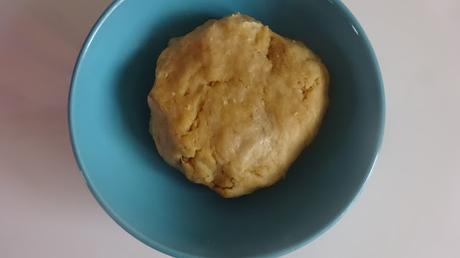 Separately mix the ricotta along with the parmesan and herbs.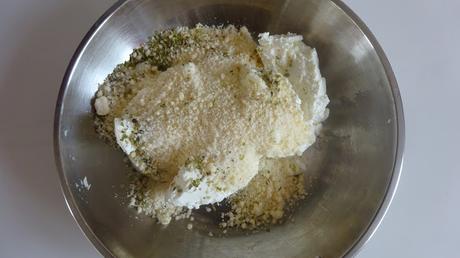 egg wash 
  1 egg mixed with 1 tsp of  milk
">">egg wash 
  1 egg mixed with 1 tsp of  milk
" height="358" width="640" alt="zucchini-and-ricotta-gallete-recipe-entree-starter-healthy-wholewheat-pastry-crust-free-form-tart-French-cuisine-easy-rustic-parmesan-lunch-box" border="0" />
Season with salt and black pepper. Mix until all the ingredients are well combined.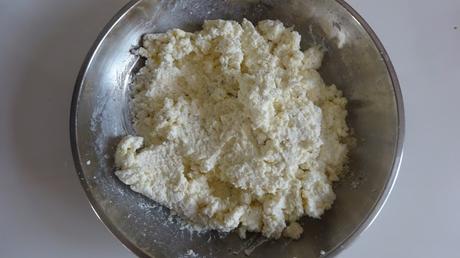 Cut the washed and dried zucchini into thin circles.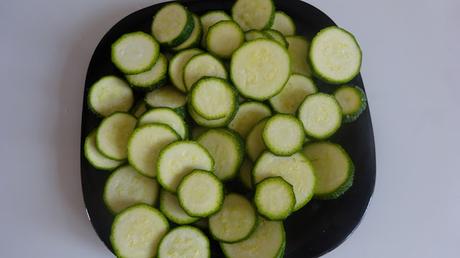 Take out the whole wheat pastry dough from the fridge and roll out onto a floured surface into a medium thick circle of 9 inches. Once rolled transfer the pastry circle on to a baking tray lined with a parchment paper.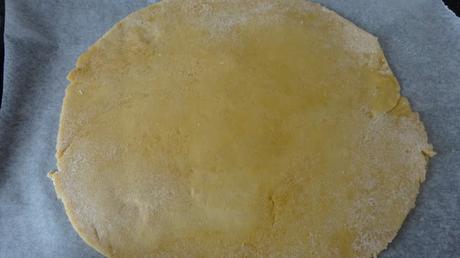 Place the ricotta filling in the center of the circle. Leave about 2 inch margin at the border.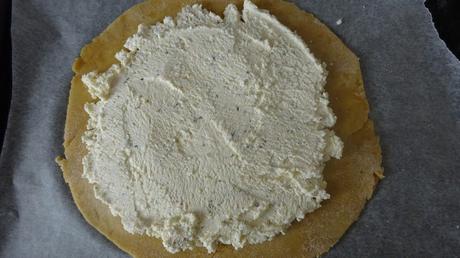 Align the zucchini circles along the margin of the circle.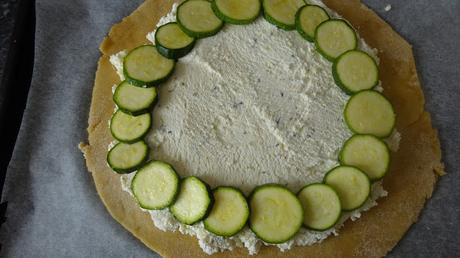 Keep arranging the zucchini circles in a uniform manner inside the circle as shown.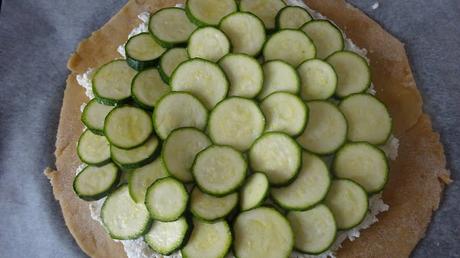 Now start folding the border over the edges pleating as you fold as shown in the photo.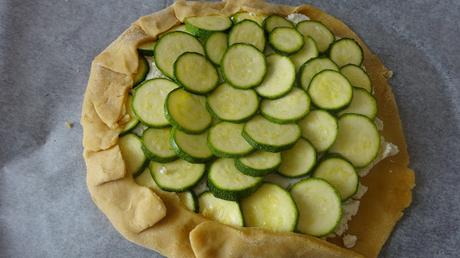 Complete the pleating and fold and then drizzle with chilli oil or olive oil along with some salt and pepper.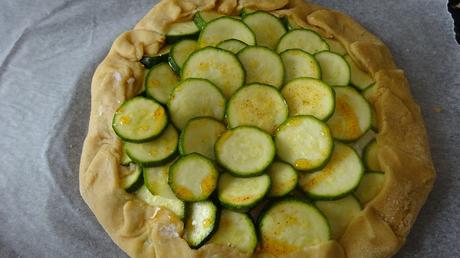 Bake the gallete in a preheated oven at 200 degrees for 25 -30 minutes or until the edges are golden brown in colour.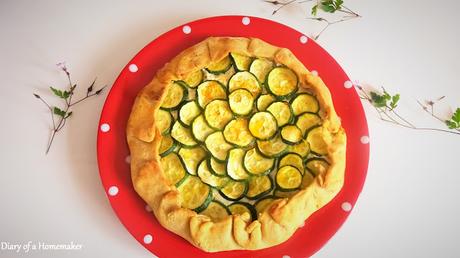 Buon Appetito!
Do make this recipe for zucchini and ricotta gallete and let me know if you like it.