- Posted on March 17, 2015Posted in: Press Releases, Suprio Bose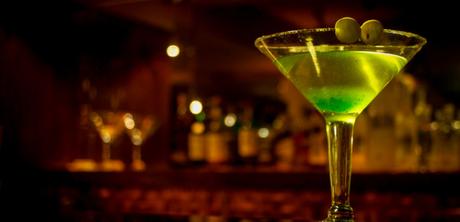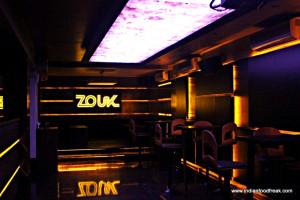 Mumbai, December 2014 - Zouk, the culmination of plush interiors, State of the art Lounge, World renowned Cerveza, an energetic vibe and sumptuous array of global and fusion food presents a new revamped menu and a complete change with its interiors for its patrons. As the temperature in the city gets cooler, guests can now savour delectable new offerings by Zouk with its brand new signature molecular mixes and bullets to get you snug this winter!!
The 3000 Sq Feet Gastro Lounge, is the perfect combination of snazzy, pizazzy and classy. Whether it is the Tabloid Newspaper size Menu or the use of Gold and Black colour in our new looks, innovation has been in the core of every new initiation at Zouk lounge and can be clearly seen on every visit you make.
The place is divided in to a Perfect Club & Lounge with a soundproof glass and wood partition giving guests the option to explore both independently. Whether it is about an after office hangout, the screening of an upcoming sports match or an evening filled with cocktails, music and dancing; Zouk is an apt destination.
One can enjoy the new signature live preparations of Smokey Cocktails, Molecular Mixology, Tiki Mixes or 'The Beautiful Mess' made from our own Infusions. Whether you go for a straight drink or order a Cocktail, Shooter or Bullets, the Innovative Mixes and the quirky style of Mugs and Glasses will ensure you the new StyleMix of Gastro Lounge culture in Mumbai. We also have a separate open air smoking zone to grab a quickie between your courses.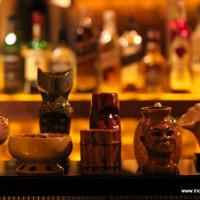 Bringing another mouth-watering fusion of taste and innovation to the table are the food serving platters as we believe in dimensions everywhere. Our Brand New Global Lounge Cuisine Menu Serving delectable modern pre plated global cuisine fulfils the Gastronomy in Lounge atmosphere which covers a large spread of Chinese, Italian, Mexican and Spanish.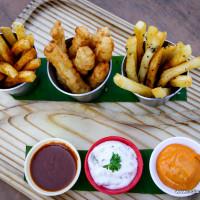 Tequila Flambé Prawns, Fritto Misto, Truffle Fries and our famous Bucket of Fries with exotic Dips Combo are a few new comfort food dishes added to the menu. Our Fascinating Diavola Pizza, Sweet Potato Gnochhi or a perfectly cooked risotto are a few other additions to the new menu.
Address: Hotel Imperial Palace, 45, Telly Park Road, Andheri East, Mumbai
Timings: 5:30pm onwards
Contact Details: 022 30151404