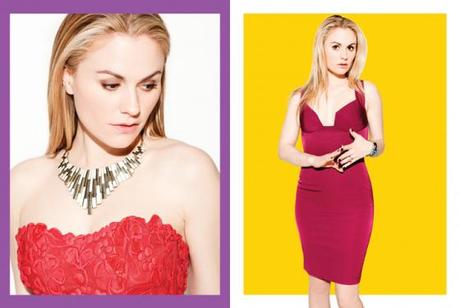 Anna Paquin is the cover girl in the May issue of Zooey Magazine. The magazine also contains an interview with our True Blood leading lady.
You can see part of the interview on their web-site here
Sitting across from me stroking her unpolished, neatly cut nails and keeping a protective grasp on any and all words departing from her lips, I knew after getting "I don't know" and "I can't answer that" to several questions, I was going to have to convert into my beloved girl detective if I was going to get any insights into who she was. Luckily I was already wearing Miss Drew's chic, 1960s attire. Unbeknownst to Paquin, I would attempt to solve "The Case of a Cautious Actress."
The magazine also released video footage of Anna's cover girl fashion shoot.
Source – Zooey Magazine