Welcome to 74 Lime Lane. Take a look around. You'll find popular categories in the sidebar on the right. If you like what you see you might want to subscribe to the RSS feed and the regular Lime Time newsletter. Thank you for visiting!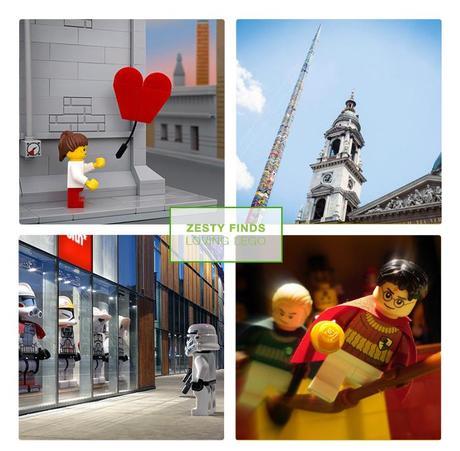 I hesitated to put the word awesome in the title of this post because … well, then we would both have the song stuck in our heads! But what other word is there!
And Lego never goes out of style ~ I really admire its timelessness ~ but four very cool, real-life projects have come across the radar this past little while so it made sense to bring them all together.
Doesn't it make you want to go and get the mini-figures out and have some fun. No? Just me then.