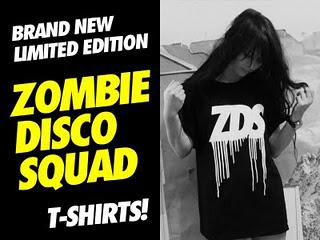 Pelski favourites Zombie Disco Squad have just launched their brand spanking new website. To go with it, they've released some fresh ZDS tshirts, following on from their popular 'Jack It Like A Zombie' range.
http://www.zombiediscosquad.com/shop/
Nat and Luca have also sent over a tasty mix in celebration of the launch - all bouncy, percussive summery vibes (and I love how to-the-point the title is):
Zombie Disco Squad - Buy Our T-shirt and Enjoy it in the Sun mix
Catch ZDS at Annie Mac Presents alongside Skream, Benga, Fake Blood, Riva Starr, Rachel Barton and plenty more big-hitters... Grab tickets here.