All Google services are getting a makeover and so is YouTube. YouTube has unveiled a gorgeous new look which is called Cosmic Panda. This is still experimental and is part of the YouTube TestTube.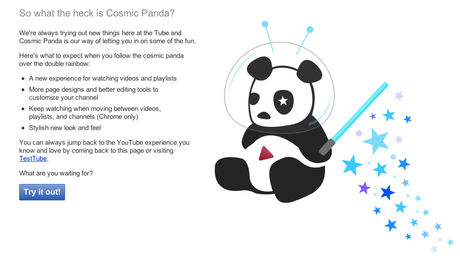 Along with the new black theme, Cosmic Panda offers a variety of new  features like live updating comments ( trolls would enjoy this), sleek new player with black background, related videos, playlists and whole bunch of exciting stuff.
Read the official announcement here.