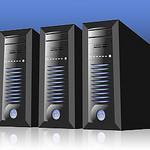 Nowadays every single person, company or even animal has its own website on the internet. Some people may have more than one website, maybe a blog and then a photography website on two different domain names. It is so easy to setup a website that the number of these have simply exploded. All you need is a domain name and a web hosting company where you will store your website's content. The domain name can can bought for a few dollars a year and the price range doesn't vary much among various domain registrars.
With web hosting it is a different story, you can find prices ranging from maybe 2 dollars a month up to 20 dollars a month. This is quite confusing to the novice, especially with all the thousands of options and features. Fact is, that for a simple website it is not worth paying 20 dollars a month, you could just go with the cheapest website and notice no single difference in the quality of the hosting. Now, what if I tell you that you could even get your web hosting for free? Yes, free web hosting really exists and you should definitely give it a try before thinking of spending your money on paid web hosting.
The obvious advantage of free web hosting is that you do not pay a single dollar except of course for your domain name but you could also just use a free sub domain which is often included with the free hosting. Like the normal hosting you will also get access to a control panel enabling you to setup and administer your hosting as you wish. That would be for example the FTP accounts, databases and PHP configuration settings. If there is one disadvantage I would mention is that some free hosters do not include mail accounts but of course you could always use google mail.