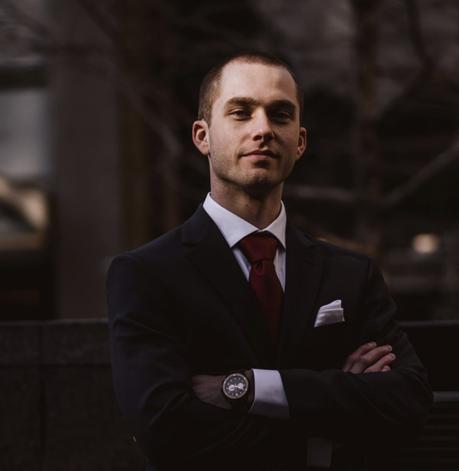 (A version of this post appeared previously in my Jacksonville Business Journal column The Careerist.)
Your LinkedIn photo takes up just a square inch or so of your profile, but it can have a big impact on how people connect with you. Knowing how others in your industry present themselves may help you stand out in a crowded field. If you're considering a career transition or starting a consulting practice during this unpredictable job market, you can't afford to overlook this detail.
LinkedIn changed its user interface in 2017, and your profile picture is now the first thing a recruiter or visitor sees when he finds you in a search. A recent study by The Ladders.com found that recruiters on LinkedIn spend an average of 19% of their time looking at profile pictures rather than reading through other relevant information about the candidates. That makes an engaging photo a must-have.
JDP is a Pittsburgh-based risk management firm that helps companies screen candidates and verify applicant information. They've studied thousands of LinkedIn profiles and decided to share their findings about how people in different industries presented themselves through profile photos. They analyzed 2,000 LinkedIn profile photos, across 11 industries, to see who's doing it best and who's "making us cringe."
Industries with the best photos are the ones you'd expect. Realtors have been adding photos to resumes and business cards for decades, long before the rise of social media. IN the JDP analysis, real estate gets a grade of A, and HR, marketing, advertising and PR all earn an A-. People in the people business understand how much first impressions matter. It makes sense that they do it better than any industry. If you're competing in these professions, you'll need to bring your A game. Make sure you have a professional, well-lit head shot with lots of personality.
In the middle of the pack are Wellness and Fitness (a surprising B-), Banking and Finance ( C ) and IT ( C.) The bottom industries included Healthcare and Education, D and D-, respectively, and Government employees earned a solid F. If you want to stand out in these industries, a great photo will be a definite competitive advantage.
Profiles with no photos stand out for all the wrong reasons; it's a little like going into the interview with a bag over your head. If you're worried about bias against your age, your ethnicity, or your bald spot, your concern is misplaced. Better the recruiter see who you are and decide against you (if they're going to) early. They'll see you in all your glory in the interview sooner or later; best not to waste your time if they're going to reject you based on looks. Still, 36 percent of healthcare and 32 percent of government worker profiles didn't have a photo.
LinkedIn guidelines say that your face should take up 60% of the space in your profile photo. That means full length photos aren't effective. And make sure you're smiling. Full smiles look more engaging, and 76 percent of all profiles showed their teeth. Marketing and advertising led the group of closed-mouth smiles (12 percent) while IT led the 12 percent of profiles with no smile.
Unlike Facebook, where selfies dominate, LinkedIn profiles should have professional headshots in order to attract serious offers. Retail and Government profiles got this wrong more than any other industries, with over 15 percent sporting selfies and 25 percent with pics cropped out of a larger group photo.
If a picture's worth a thousand words, your profile picture may be worth tens of thousands of dollars via your next career move. Reason enough to invest in something that shows you to your best advantage.

Candace's background includes Human Resources, recruiting, training and assessment. She spent several years with a national staffing company, serving employers on both coasts. Her writing on business, career and employment issues has appeared in the Florida Times Union, the Jacksonville Business Journal, the Atlanta Journal Constitution and 904 Magazine, as well as several national publications and websites. Candace is often quoted in the media on local labor market and employment issues. View all posts by candacemoody