For the perfect getaway at the beach or pool, you need to look perfect from head to toe. Some of the essentials you need are your awesome swimsuit, a beautiful cover-up and a pair of dark sunglasses. So pack your swimsuit, shades, and cover-up and head on out for your fun trip beneath the sun.
Mixing and matching different parts of an outfit for a get-up at the beach or pool is just one of the many exciting aspects of preparing for your getaway. Swimsuits Direct has put together the perfect getaway look for you. Check out this wonderful ensemble for a complete fashionable escapade.
The La Blanca Solid Intuition Tunic is the perfect, understated cover-up for a simple, elegant look that embodies pure sophistication. Its solid black color, peek-a-boo design down the middle and sheer material are perfect accents for a classy fashion expression. This fashion piece is made of 100% cotton for the ultimate comfort. Its lightweight quality has the perfect features: sheer crochet detail at the center and at the sleeves that will give you a sultry look.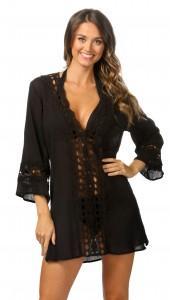 For a unique swimsuit fashion statement, wear a La Blanca Henna Paisley Bandeau Flyaway 1pc, with its design of neutral colors and beautiful patterns. Made of nylon and elastane, this stylish piece is built for comfort and great fashion expression. Its fine patterned style will look great underneath the La Blanca cover-up, giving you a very effortlessly stylish look.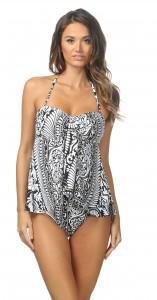 To complete your ultra-sophisticated look, pair up your tunic and swimsuit with this Amelia Sunglasses by Seafolly. This pair of sunglasses gives off a vintage Hollywood glamour vibe with a modern twist. This item is perfect for a casual look that speaks to your graceful sense of style. Perfect for protecting you from the harsh glare of the sun as well as giving you a very stylish look, this pair of sunglasses is just the right factor to complete your look.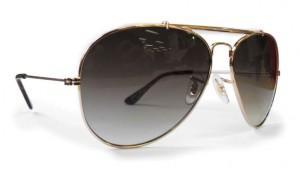 With these fashion items, you now have an easy, cool outfit for the beach or pool. Grab a wide sun hat and a cute tote bag and you're ready to go. Don't forget to pack up other essentials such as your ever-important sunscreen and some water and food for when you get hungry.
Here at Swimsuits Direct, we have the best selections for the hottest trends and styles for all your swimwear needs. Visit us at swimsuitsdirect.com for more style options featuring the best deals and trends of the season.