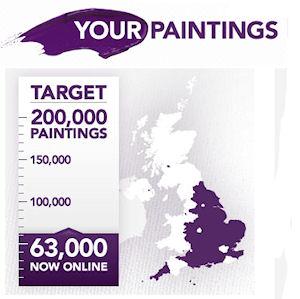 The United Kingdom has an outstanding national art collection of 200,000 oil paintings, but 80% of them aren't even on display - instead they can be found tucked away in storage or in buildings the public can't access like fire stations, hospitals and schools across the country.
The BBC commissioned Numiko (an award winning Leeds based digital agency) to develop the ground-breaking Your Paintings website to bring together all of the artworks, the stories behind them and where you can go to see them in the flesh.
Your Paintings
is a joint initiative between the BBC, the Public Catalogue Foundation and participating collections and museums from across the UK.
(thanks Cora)
The Presurfer