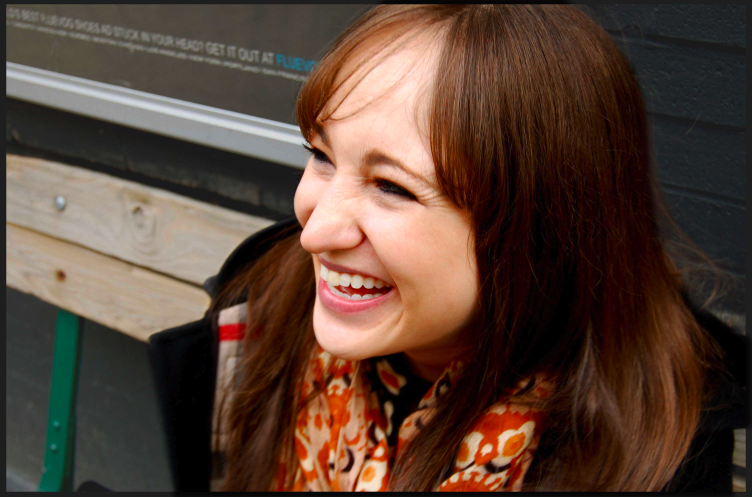 Tanya is a New York native, currently living in Brooklyn, who – four years back – left a piece of her heart in New Orleans. She's a lover of film, history, detective stories, and very rare steaks.
Five years ago today, this glorious message, a perfect little nugget of Tanya's personality, appeared in my inbox:
dear stephanie,
it has come to my attention that you are no longer coming to New Orleans this weekend…that makes me very upset because tracy talks about you a lot and i want to meet you NOW…work on coming please!
your future friend,
tanya
To honor the inception of our now current, not future, friendship, I bring you this record of a recent chat we had over small food items – like teensy, flavor-bursting beet cubes -  on a SOHO Sunday at Parm.
We talked Elizabeth Taylor, déjà vu, Tumblr, and, as captured on camera, laughter ensued.
What are you reading right now? 
I'm always reading more than one book at a time. I literally just finished Austerlitz by W.G. Sebald, and I've been reading A Stagger Revolution: A Cultural History of Thirties Photography by John Raeburn and The Conflict: How Modern Motherhood Undermines the Status of Women by Elisabeth Badinter, a French feminist. I started another novel, The Loser by Thomas Bernhard, yesterday.
How do you manage that? Don't all the plot lines get jumbled in your head?
I usually stick to one fiction and one or two non-fictions at a time. And for the non-fictions, I try to pick topics that won't overlap much. I also highlight and write in most of my books to help orient myself when I pick them up.
Let's focus on Austerlitz. What attracted you to it?

For Austerlitz, I recently saw someone reading it in a coffee shop. I'd heard it was great and that the author called his work "documentary fiction," a label that intrigued me since I've been thinking a lot about the interplay between fact and fiction in films recently.
Can you give us a brief synopsis of Austerlitz?
the narrator meets Austerlitz in a Belgium train station in the late 1960s. They fall into conversation and Austerlitz begins to recount his life. They continue to meet over the span of the next 30-something years and Austerlitz gradually discovers that as a very young child he was sent to England in the summer of 1939 as part of the Kindertransport, a rescue program where Jewish families in Nazi Germany and surrounding countries sent their children to foster homes in England in the months leading up to WWII.

Do you mind sharing a favorite quote & telling us why you chose it. 
Here's where my highlighting habit comes in handy…
"In my photographic work I was always especially entranced, said Austerlitz, by the moment when the shadows of reality, so to speak, emerge out of nothing on the exposed paper, as memories do in the middle of the night, darkening again if you try to cling to them…"
The imagery is spot on and aptly describes how visuals populate your memory – at least, the constant feeling of déjà vu that I tend to have when random images pop in and out of my head. It's also beautifully written…or I guess I should say, so beautifully translated.
What do you love about this book?
Austerlitz features these enigmatic, grainy black-and-white photos of domes, train stations, maps, empty hallways, streets, a backpack, people. They make you feel like you're part of Austerlitz's travelogue. The story is long-winded, meandering, and filled with details that are completely superfluous – but that's how memory works, doesn't it? Since I'm a very visual person, the language describes and evokes visuals in ways that don't often happen when I'm reading.
Fill in the blank:
Read this book if…you enjoy getting lost in narrative world. It reminds me of listening to a grandparent tell you a story.
Don't read this if … you're looking for a plot-driven narrative.
Is Austerlitz representative of your bookshelf at large?
The majority of my books are about film history in one way or another, so Austerlitz and the other books I'm reading right now are outliers in that regard.
Have you always been such a film buff?
Probably since I was around 9 or 10 years old. My favorite film is (still) Alfred Hitchcock's Vertigo and around that time it was constantly on AMC, when AMC still played "American Movie Classics." My parents bought it for me  on VHS and at the end there was this amazing documentary about the film's production in the late-Fifties and the film's restoration during the Nineties. Since then, I've pretty much been hooked on all things film. I think that year for the holidays I got a book called Hitchcock's Notebooks that features sketches from his extensive storyboards.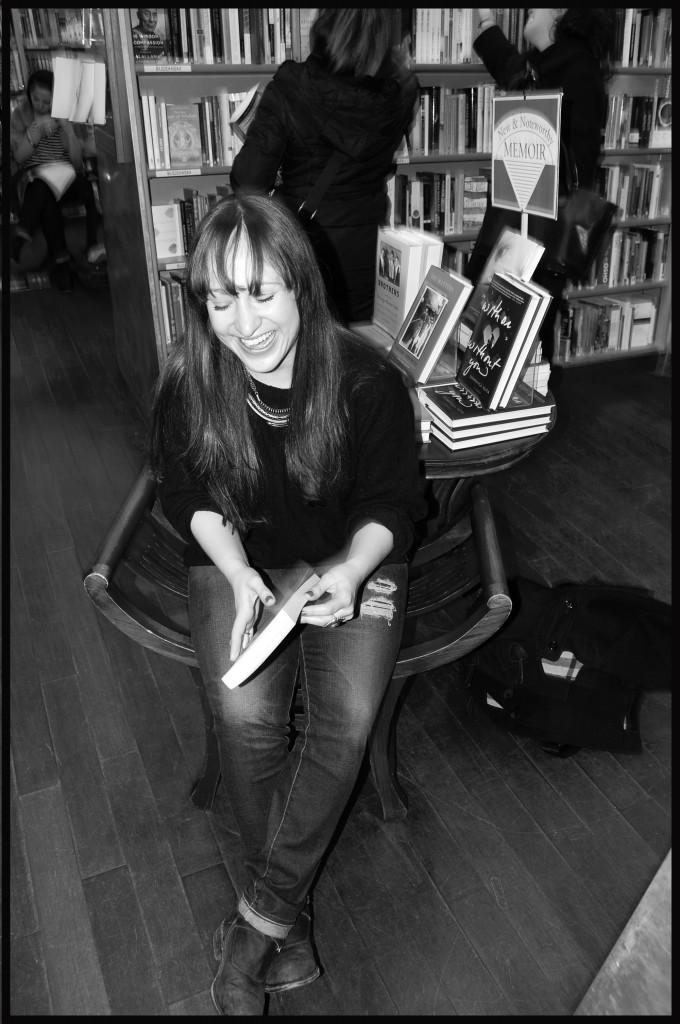 Tell us about what you do. 
I work in marketing research and insights for a media/merchandising company. Since I'm a film buff, I also volunteer about twice a month at the Museum of Moving Image in Astoria. I would love to eventually work in something more film and education-related.
Do you have any literary guilty pleasures?
I recently read a 400 page book called Furious Love about Elizabeth Taylor and Richard Burton's relationship, my version of US Weekly, as you will. Those two lived a ridiculous life together – an affair beginning on the set of their film, Cleopatra, condemned by the Pope (they were both married to others at the time), jet setting the globe, living on yachts, purchasing ridiculously extravagant diamonds, the works. You seriously can't make this shit up – which is why I love nonfiction and history so much. I've also loved detective novels since as long as I can remember. There's a box of at least 30 Agatha Christie novels in my parent's attic and I love revisiting them. Also, they're great NYC- carry-around-books since they're really small, paperback, and you can polish them off pretty quickly.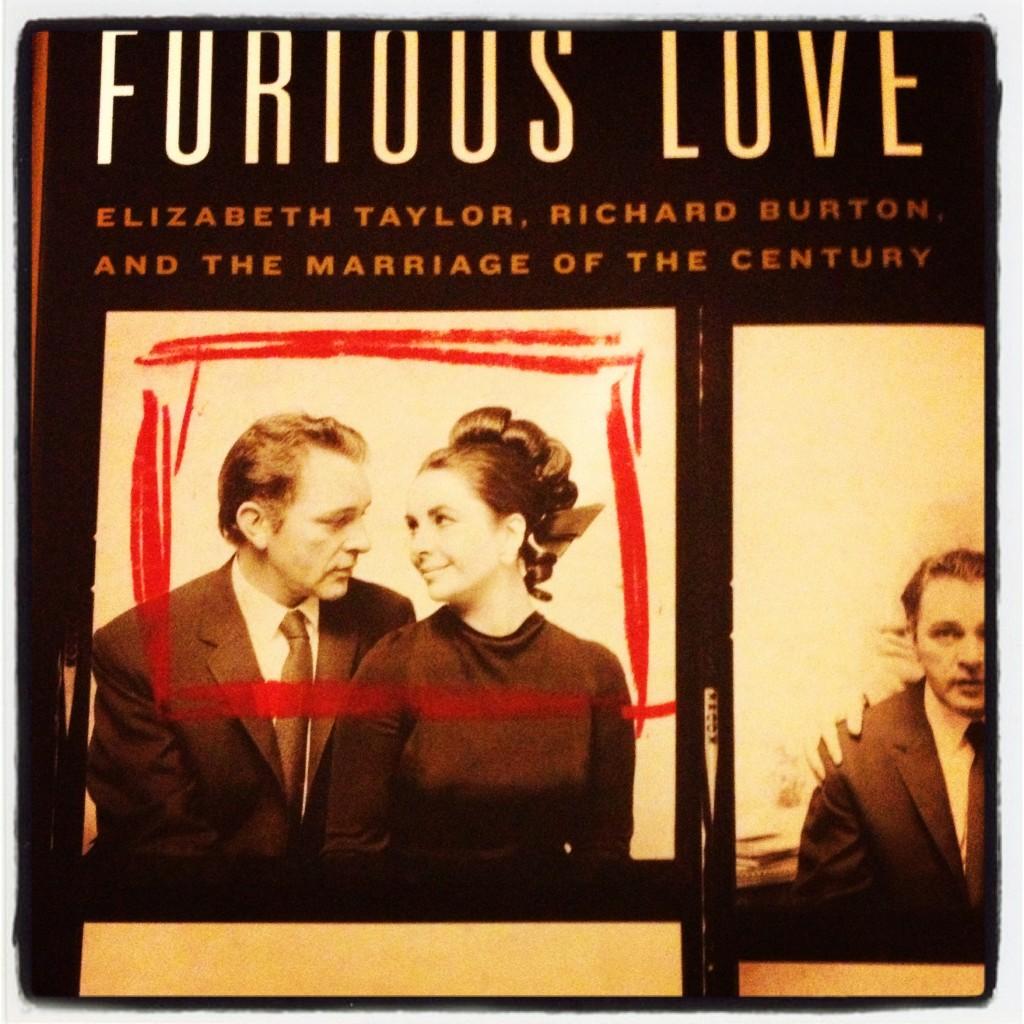 What is it about film that speaks to you above other modes of storytelling?
The visuals, first and foremost, and also the editing and sound. I've had this discussion numerous times, and I find that people tend to assume that watching a movie is lazy, compared to say, reading a great novel. Don't get me wrong, this can be valid depending on what you're watching, but for me, I consider good films like novels, but with added layers of meaning to analyze – the visuals and edits/connections from shot-to-shot. A novel can evoke a tone, mood, and an attitude that you visualize in your head, but I find seeing a tone or mood visually rendered before my eyes fascinating, particularly when it's done in a stylized way. I'm thinking of films like The Virgin Suicides, anything film noir, or clever camera angles in Alfred Hitchcock films…
Speaking of Virgin Suicides, do you have a favorite novel-to-film adaptation?
The Jeffrey Eugenides novel is my all-time favorite book. It's just intoxicating – beautifully written and I love that a group of men are narrating the story collectively, recalling shared memories from their youth.
In the film, the colors of the costumes and sets are muted, like faded memories. When there are bright bursts of sunlight, you see dust. The lack of vivid colors invokes this feeling of suburban ennui, of being trapped. Then, there are these montages, from the boys' point of view, presumably, with superimposed images of the Lisbon sisters, fireworks, sunlight etc. They're just stunning – I've included a few on my Tumblr. Plus, the soundtrack by Air is phenomenal.
My admiration for the film does not detract from the book in any way. I consider them almost entirely separate from each other and enjoy them both, which I think is a mark of a successful adaptation from novel to film. Sofia Coppola's film is a great example of a great film inspired by a great novel.
Tell us about your Tumblr. What's it all about?
My Tumblr is a compromise between my desire to blog about film and the reality that there are only so many hours in a day. I've been running it for over a year now. I post about four daily screen shots from movies I've watched, alternating between black-and-white cinematography and color. The vast majority of my posts are from classic Hollywood films (I'd guess that Cary Grant has been on there the most), but I also use the platform to showcase documentaries, foreign films, and silent films I've watched. Occasionally, I'll dash off a quick commentary or note.
The title just reinforces the fun and whimsy with which I'm approaching it. The subtitle to my page is "A film enthusiast playing in the digital space." That's me!
So, where's your favorite place to browse the film books section in NYC?
To be clear, "film sections" include more than biographies about film personalities and guides by Leonard Maltin. My favorite is The Westsider Used Books on the Upper West Side, great for hunting with a good selection and good deals. I also love The Strand – it goes without saying that there is a huge selection and you could get lost there for days. Spoonbill & Sugartown on Bedford Ave. near my apartment also has a well-curated collection of  film and art books – fun to look.