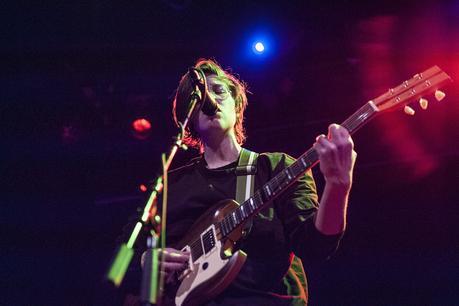 Photos by Makena Cummings
Your Friend and Porches played an incredible show at Bowery Ballroom last week, beginning with a very unique performance from Your Friend. This band, fronted by the talented Taryn Blake, feels particularly enigmatic. The guitar riffs are long and full of atmosphere, and Blake's voice is gorgeous — the show surely sparked something in the audience.
Porches, the project of Aaron Maine, then took the stage and immediately had the crowd dancing to his indie-electronic beats. He played songs from his latest album, Pool, released earlier this year, giving his fans a show that was engaging and exciting. If he hadn't before, Maine surely solidified himself as one of the best indie performers of the moment.
Your Friend


















Porches