Back to school shopping was one of my favorite things to do! I was recently in Target and saw all the amazing things they are offering that I just had to offer up some fun inspiration and relive my glory days. Below are some of my top picks and tips on back to school shopping for your college dorm!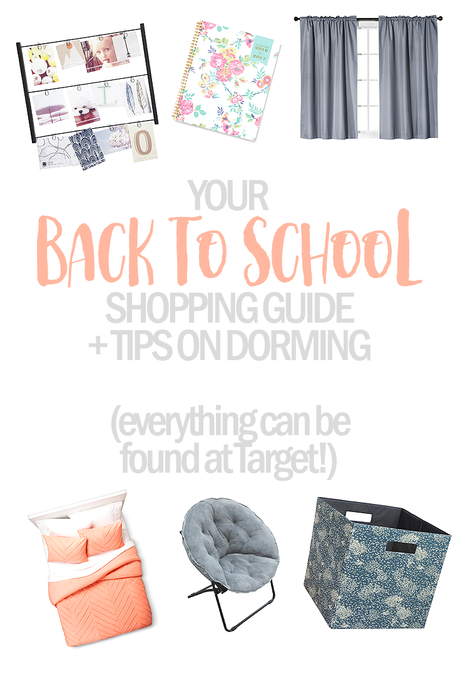 This post contains affiliate links, which means that if you click on one of the product links, I'll receive commission for it. This doesn't cost you anything additional.
Picture Frames
You'll definitely want to display photos, and having a cute clip line like this makes it easy to change photos as better ones come in!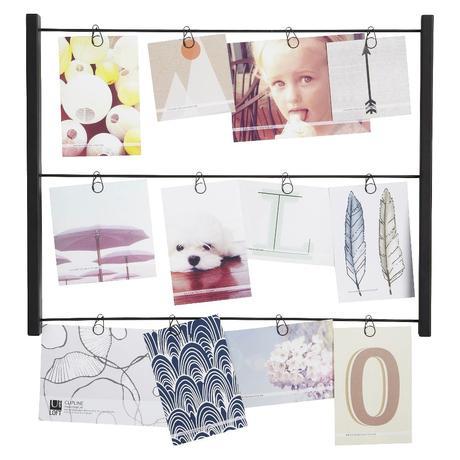 Loft by Umbra Clip Photo Line, $16.99
Stick On WallpaperTalk about making yourself at home! Target is offering stick-on wallpaper which I think is SO COOL. Just be sure you can put something like this on the walls before you do!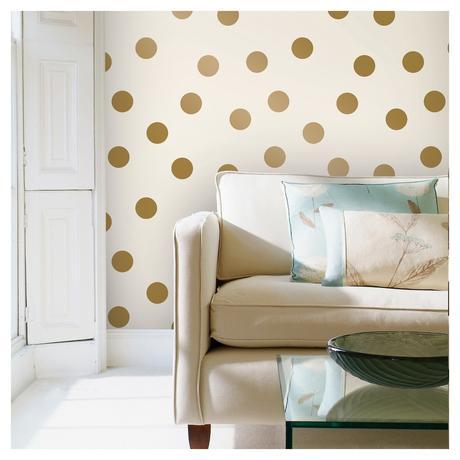 Devine Color Dots Peel & Stick Wallpaper - Karat, Off White, $29.99
ArtThis is your chance to show off who you are and make your room more about you. I love this watercolor map! It is gorgeous – I may just get it for my own room.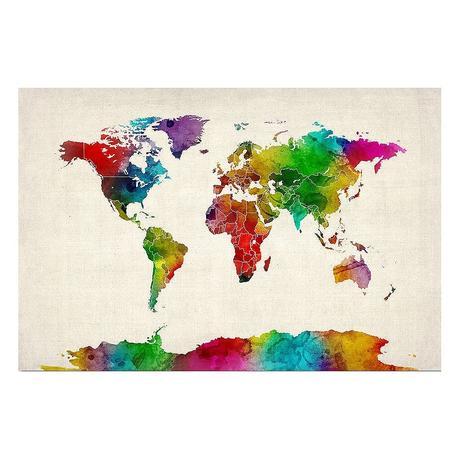 Michael Tompsett 'Watercolor WorldMap II' Canvas Art, $99.99
StorageThese bins are perfect for storage! To be honest, I had two of these that I just threw everything that I couldn't find a home for into. It may not have been the most practical way to organize but it was out of sight, and always there when I needed it!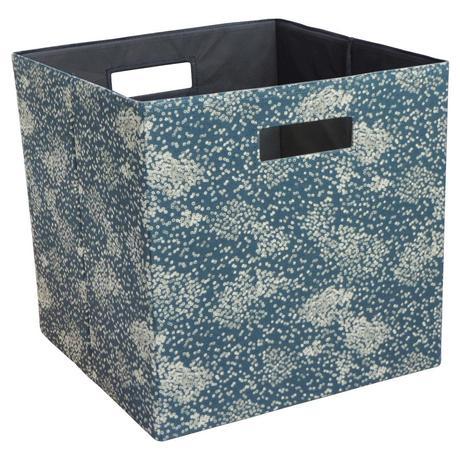 Fabric Cube Storage Bin 13" -Threshold, $9.99
These bins are your friend! I have so many of these (even now!) because they are just so easy to use. I would pack my things in here before moving so that once I got to the dorm I could easily unpack. Also, I usually opt for the clear ones since it makes it easy to find things you need.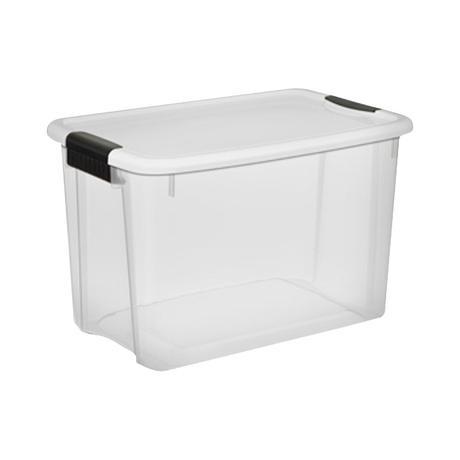 Sterilite Ultra 30 Qt Storage Tote- Set of 6, White, $41.99
Shelves + Coat HooksMy roommates and & I didn't decide to buy shelves or a coat hook until our junior year – big mistake! Having these things in your dorm are so helpful because it frees up more space everywhere else and just makes life easier. Nothing is worse than making a last minute decision to run out for ice cream or coffee and realizing you need to go up 3 flights of stairs to get your jacket!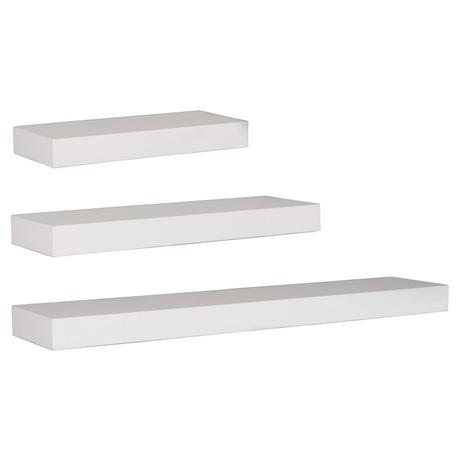 Maine Decorative Wall Ledge ShelfSet of 3 - White, $38.24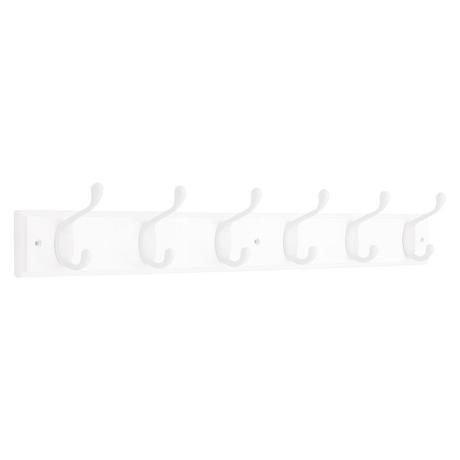 Brainerd Heavy Duty Coat and HatRail with 6 Hooks - White, $13.39 
CurtainsI was in three different dorms throughout college and none of them offered curtains. Even if you have blinds, that sun can still peak through (and if you had a long night of partying OR studying!) – I highly recommend purchasing curtains for décor but to also help keep the sun out.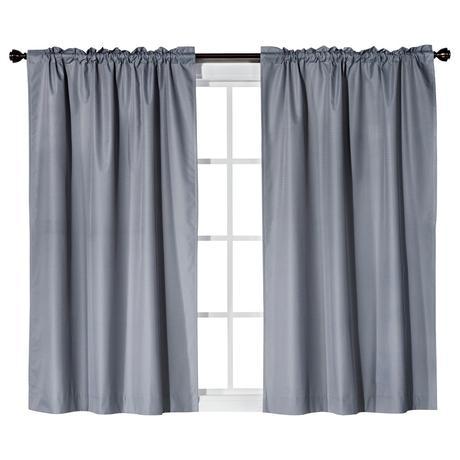 Room Essentials Solid 2pk CurtainPanel - Gray, $19.99
PlannerThis is so important! I was in a sorority, on yearbook committee and worked on a website all while taking classes. My planner helped me stay organized – I even color coded things. You don't need to be as crazy as I was (…I still am) but keeping track of your deadlines in a easy to read place is so helpful.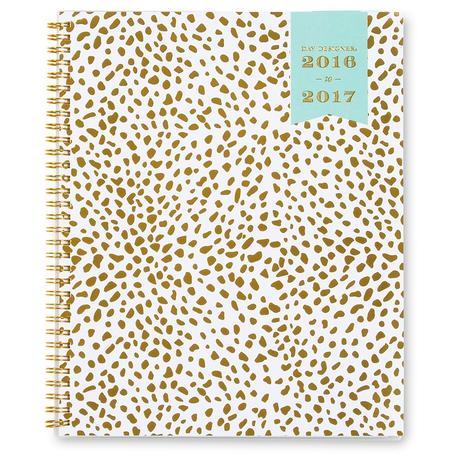 Day Designer Weekly/Monthly Planner, $9.99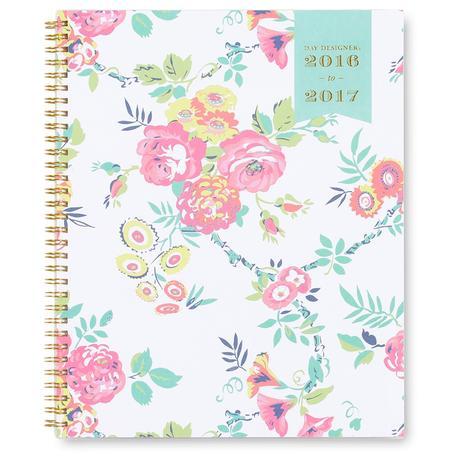 Day Designer Weekly/Monthly Planner, $9.99
Furniture
So I get more into furniture below, but having something that can easily be folded and stored away is always a great option. My roommates and I always loved having people over, but when it was just us we didn't always need an extra chair. Pulling this out from a closet to make everyone comfortable is easy!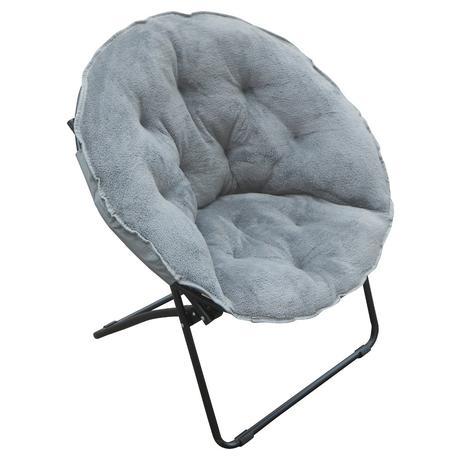 Fuzzy Dish Chair Gray - Room Essentials™, $25.49 
BeddingI'm pretty sure I always went with a simple bed in a bag from Target. It was just so easy to have everything already done for me and having it all in one place!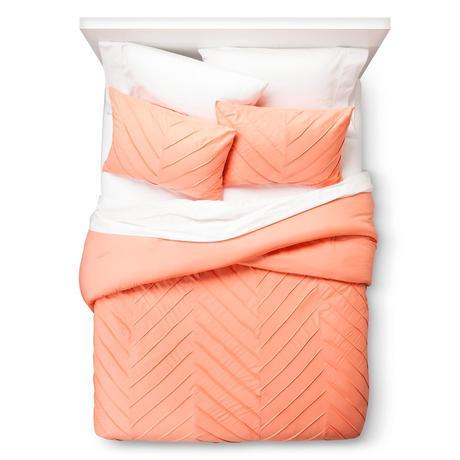 Room Essentials™ Pieced Chevron Mini Comforter Set, $39.99
Things to remember:
Make sure you know the size of your bed – this will determine the size of your bedding. Most dorms are twin sized, but some are twin XL and if you're really lucky maybe you'll have something bigger!
Find out if your bed is raised – if so, you can pick storage bins that will fit under your bed! I've used stackable ones just in case.
Find out if you can paint your walls, nail things into the wall or use sticky hooks – most campuses will allow you to use any of these as long as you paint the walls back to the original color or cover up any holes that you put in (if they were major) but it's always great to know in advance before you purchase anything
Do you need to supply furniture for the dorm? As tempting as it might be to buy a futon for any friends you plan on having crash, if the dorm already supplies furniture you need to know what happens to it if you don't want it. Does it need to stay in the dorm or can it be moved somewhere else?
Same goes for kitchen supplies! Make sure you know what already comes in the kitchen (like microwaves or toaster ovens).
Are you excited to move into a college dorm?