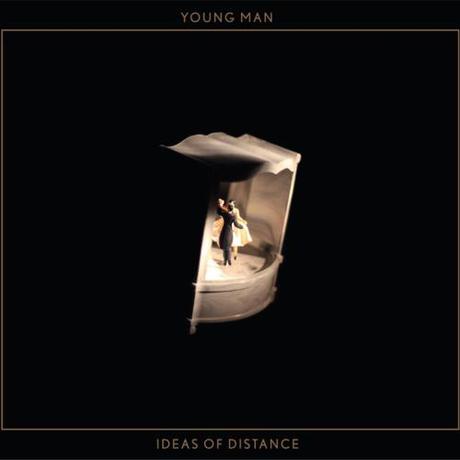 Enough – Young Man
Nothing – Young Man
Chicago's Young Man (@youngmanmusic), the musical project of Colin Caulfield, has expanded a great deal since his initial YouTube success recording covers from the likes of The Beatles, Panda Bear, Bon Iver and others. Following last year's concept EP, Boy, which Caulfield developed from childhood memories, Ideas of Distance represents a continuation of this creativity and quality, but proves to be a very vital, mature work.
With songs that are lush and cinematic, Ideas of Distance should first be experienced in a quiet, contemplative environment. The rich sounds are tailor made for looking through rainy windows and searching through scenery on a train ride — they all have breathing room. When listening to songs such as "Enough" I could almost see a languid summer afternoon stretch before me. The song's evolving sound and slow pace allow space for both an auditory and visual reaction.
Not limited to the traditional "verse chorus verse" structure, gorgeous melodies or hooks are often heard once then disappear into the ether, bringing to mind the growth and change found in most symphonies. "Tired Eyes", a beautiful late album highlight, is a stunning example of this musicality. Beginning with lone electric guitar picking, it evolves into an intense full band arrangement, featuring some of the best, jazzy guitar work on the album and changing the soloing throughout.
The release is deeply romantic, both musically and lyrically, which perfectly matches the moniker of Young Man. Most songs address the concerns and emotions of adolescence perfectly, such as the "I cannot manage at all" refrain that repeats throughout the first song, "Enough". The second track, "Nothing", with its repetition of "It's time for a change" and "Go away and stay for nothing", also contains the ambiguity and uncertainly that comes with maturing and leaving home behind.
Providing the album with an air of progression and continuity, many songs feature long instrumental outros and intros that blend together. Young Man is also confident enough with his arrangements to let all vocals and lyrics drop out completely. With two wholly instrumental tracks that come at the back end of the album, Caulfield enhances the breathy texture of the record and gives it a dreamier mood.
A fitting end for Ideas of Distance, the final track is a ten minute song-suite. Bringing the musical impression and themes of the record to an appropriate close, "Felt" fully ties each tonal and vocal theme together. A circle of blended songs, cascading, symphonic instrumentation, and emotive themes, Young Man has proven himself a true force with this album.