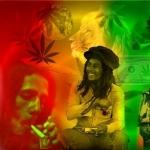 I don't have to tell you that you don't go to a coffee shop in Amsterdam for the coffee. In fact, you're not likely to find event a lonely coffee bean in sight. But that's probably not why you're going into that coffee shop is it?
With the Netherlands being a hot spot for drug tourists from all over the world, it makes sense that the country's capitol city would have a thriving and pulsing cannabis culture. In fact, a 2011 survey conducted by the Amsterdam Tourism and Convention Board found that 16% of visitors surveyed came to Amsterdam specifically for the weed.
In the Netherlands, soft drugs such as marijuana are legal, but the selling of them is not. However, the sale of these drugs for personal use by the public is tolerated. That makes.... absolutely no sense. But, hey, it is what it is. And that's where coffee shops come into play. Coffee shops sell cannabis to customers at no more than 5 grams per customer. If you're still confused about the whole coffee shop thing, I Amsterdam has a great resource in the form of an FAQ list.
Whether you're into smoking the ganja or not, it's worth it to check out the culture surrounding this (in)famous Amsterdam vice. And Amsterdam City Tours has two perfect tours that'll give you the best of Amsterdam's coffee shop culture.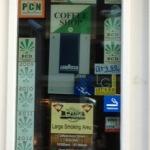 First up is the
Private Cannabis Tour
. It's a walking tour around Amsterdam that'll teach you everything you (n)ever wanted to know about cannabis in Amsterdam: the different flavors available, a background on the plant, all its uses from medicinal to recreational, and the politics surrounding soft drug consumption in the Netherlands. The tour includes a stop at the
Cannabis College
and finishes off  with a coffee shop visit. What's not to love?
The other option is the Coffee Shop Culture Walking Tour, which will also go through the plant and the laws surrounding its consumption in the Netherlands as well as the do's and don'ts, where you'll find the best coffee shops, and the history of the coffee shop culture in the Netherlands. The tour ends at (where else?) a coffee shop!
Stopping by to check out any one of the many coffee shops is a given, but there's also the Hash, Marihuana & Hemp Museum, located Oudezijds Achterburgwal in Amsterdam. There you can go even deeper, should you choose, into the how, what, why, when, and where of the three plants included in the title.
http://www.youtube.com/watch?v=ILPKtFnf-s0
© 2013, Amsterdam City Tours Blog. All rights reserved. On republishing any part of this post, you must provide a link back to this original post