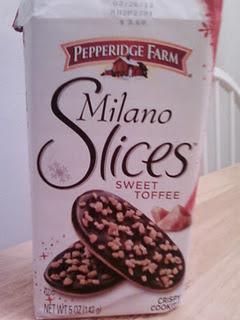 Dear Pepperidge Farm Milano Slices,
You knew I had just started back on Atkins after a Thanksgiving week of pure gluttony. You assumed my guilty conscience and strong resolve would keep you safe. I gave you a glare as I walked past you on the cookie aisle, yet you continued to smirk.
Then as I was checking out, there you were again on the upsell rack - bragging to your friends about taunting me with impunity. You even had the nerve to dive into my cart and sneak your way into the trunk of my car.
And now you have the audacity to hop out on my kitchen counter and parade yourself around in front of the lettuce and low fat string cheese?
Then, now you die!