Love eye makeup? Then you are going to love this tutorial today! One thing that I have observed is that makeup junkies will never miss an opportunity to glam themselves up, and sweethearts, it Thanksgiving round the corner!
Cut-crease look has already made a lot of buzz already among the beauties. Then I am sure what it is all about. The neutral eye makeup (which not at all is boring!) is a very gorgeous look to flaunt on and the plus point is that it makes your eyes look bigger and sexier! Yes, it definitely does!
So without making much of our chat longer, let us begin. And yes before I forget all the products used are from Sephora– Southeast Asia's most trusted beauty product website. To save your pocket join in your shopping with CollectOffers and avail exciting coupon codes and voucher codes.
Here we go!
Step 1: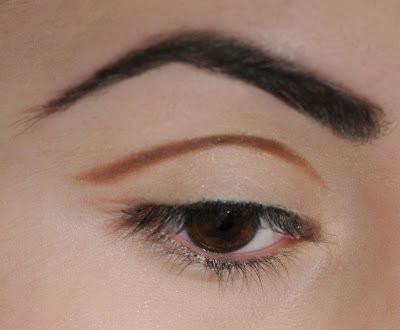 Before we begin with anything you need the base to be perfectly done. Hence, apply a perfect eye primer, here I used Edward Bess, of course you can you any primer of your choice. Next using Sigma Beauty E65 Small Angle Brush, cease your eye shadow with the color shade of brown.
Step2: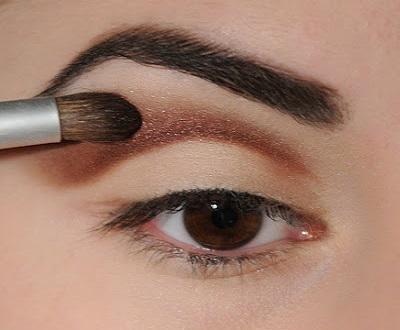 Then blend a darker shade eyeshadow on the line and blend it properly with a flat shape brush.
Step 3: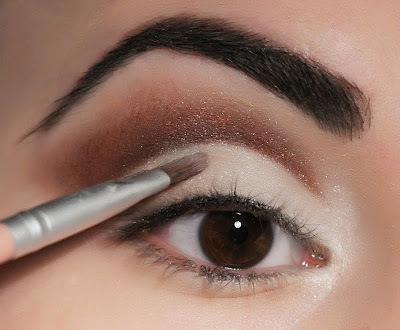 Now that you are done with the upper eyeshadow we come to the lower base. For the lower base, use a whitish-silvery eyeshadow to the whole part. You will get to know why a silver base when you read further.
Step 4: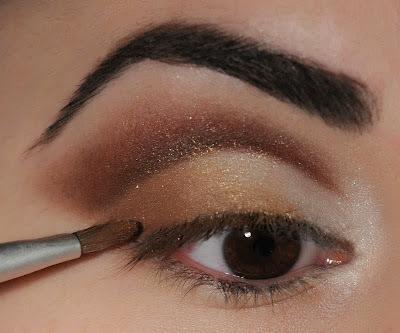 Take a golden eyeshadow and apply it on the two-third part of the lower portion and here is the reason for a silver base so that the remaining one-third is also covered!
Step 5: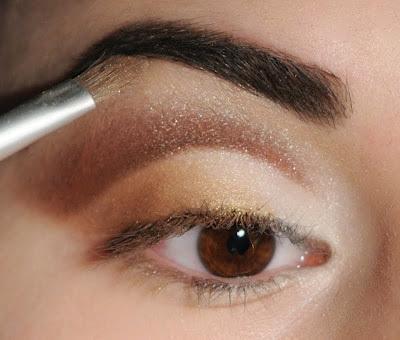 And now blend with the fluffy brush highlight your brow bone to give it a complete finish!
Step 6: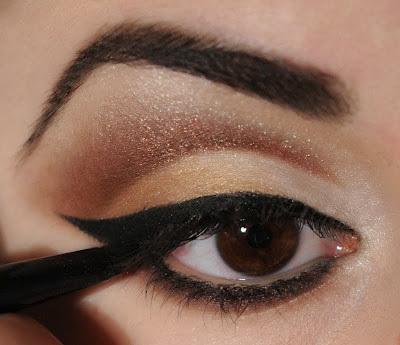 Take a gel eyeliner (you can go for any sort of liner, I took gel because I find it perfect one-no smudge, perfectly smooth) and apply a thick coat, try on the winged eyes to compliment your look.
Step 7: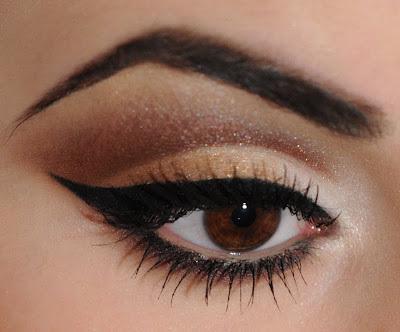 Then for the final eye makeup touch up grab your favorite mascara and get those super sexy eyes!
Finally go for a bonzer and a blush for your cheeks and don't forget the contouring on your cheeks, nose and cupid bow. For lips I would love to put my hands on matte red lipstick.
Tada, you are ready!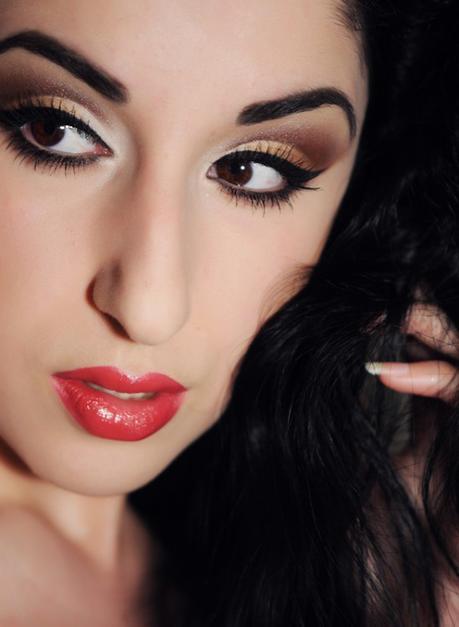 I hope you liked the look and for more such tutorials do let me know about them.
Until next time,
Loads of love!