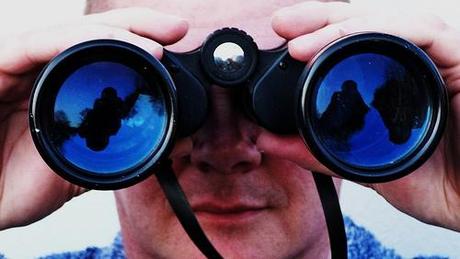 Photo credit: Stephen Jones (Flicker)
"Brought to you by Cendrine Marrouat, who I think is simply brilliant."
When I caught this mention in an email last night (thank you, Talkwalker Alerts!), I immediately clicked on the link to see where it would lead me. I landed on the blog of Ula Gaha, a librarian working at Mississippi State University. I looked around the site and found out that she had already mentioned my name several times. It took me a few seconds to find her Twitter handle. I then sent her a "thank you" message.
Ula responded to my Tweet this morning. However, if she hadn't, it would not have mattered. What matters is the fact that she took the time to recommend me to her network. That makes me feel very special.
It also makes me very aware of my role in the grand scheme of things.
Earlier this year, Hasan Syed paid $1,000 so that his complaint about British Airways, which had lost his father's luggage, would be seen on Twitter. The promoted Tweet attracted so much attention that the airline was forced to take action and publicly apologize for not responding in a timely fashion.
A couple of days later, Gary Vaynerchuk released a great video in which he berates the CEO of a company for stating that grievances from customers with a few followers are irrelevant. Here is a quote from the companion article he wrote:
You could have 100 followers, or 1,000,000 followers, all it takes is for one tweet to be noticed by one person, and the word-of-mouth plumbing that social networks are can take care of the rest.
The beauty of social media is that it gives people from all walks of life a voice and the ability to make or break your business. Every little thing you do or say will be scrutinized, analyzed, and criticized. And whether you want it or not, the resulting feedback will always leave its mark somewhere.
In social media, you never truly know who is watching.
The good news, though, is that a tree cannot grow without a seed. You can always control what you put out there. So, use that power responsibly.