Sharing my favorite images from the early days of photography...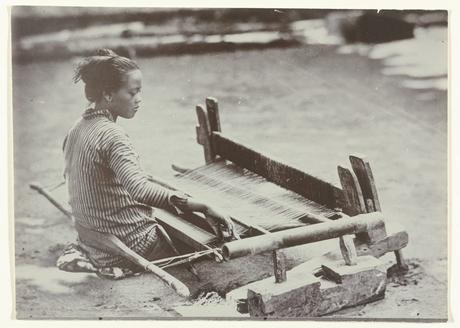 Title: Javanese Woman Weaving Cloth on a Loom
Date: 1867-1910
Location: Java
Photographers: Kassian Céphas (1845-1912)
Process: albumen print
Note: Kassian Céphas was the first Javanese professional photographer and the official photographer at the court of the Yogyakarta Sultanate. He worked on portrait photography and took many images of buildings and ancient monuments.
Source and information: Rijksmuseum