When we first venture onto our plot for the day ahead, we find ourselves surveying for changes. Those alterations can be negative, such as a new crop of weeds, the demise of a plant or the left over seedling massacred by a slug or alternatively as we did yesterday you can be greeted with a more positive view where our plants first flowers were on display. Our lass was the first to notice the clematis having its first flower, as we walked through the gate our sweetpeas were unfurling their flags of summer by displaying flowers for the first time this season. Last but not least the yellow petals of the virgin courgette could be seen heralding the arrival of its fruits to be born.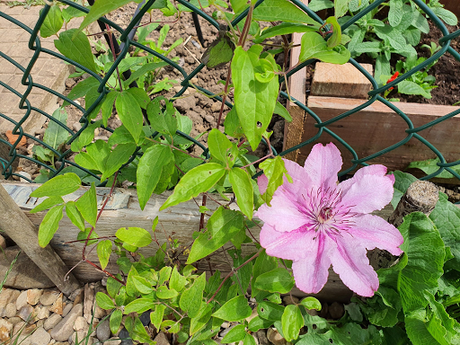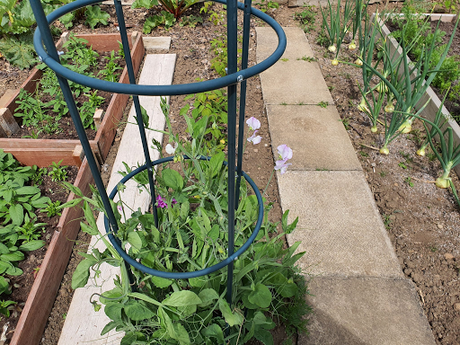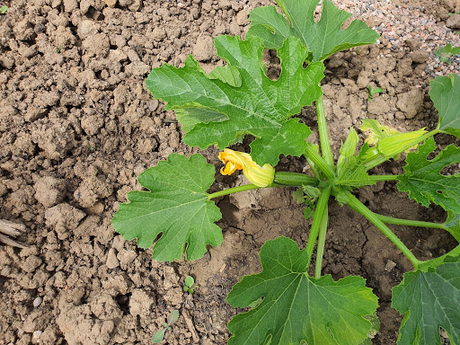 Whilst the day may start with a positive we are forever vigilant against the negative, namely, slugs! We have beer traps a plenty, but at times that seems nothing more than an empty house going viral on social media. You feel the slugs are sending out invites "Free Beer and all the juicy leaves you can eat" We did find some slugs last year on taking over the allotment which had been that well fed that they would have struggled to fit into a half pint glass. We now take our war to the next level, and have gone for biological / chemical weapons, the natural sort of course, using Epsom salts. With us expecting heavy rains in the next few days our lass thinks a few of the beds may resemble bubble baths. If it gets rid of the slugs I am quite prepared to turn the allotment into a foam party for the purposes of eradicating the slugs.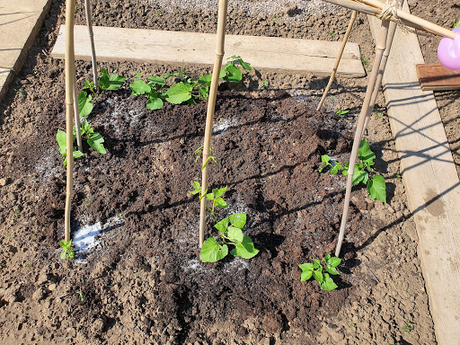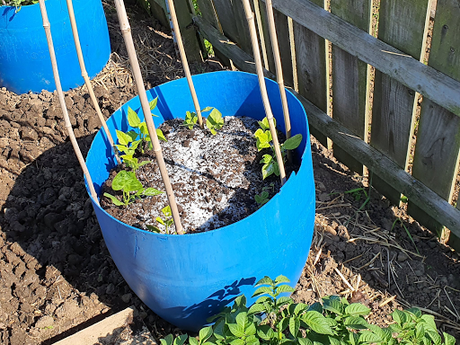 Having the allotment has one glorifying pinnacle though "The Bounty" and our bounty yesterday was overflowing with a record setting strawberry harvest. This had already been broken on the first pick with one punnet full, something which we hadn't achieved last season barely getting one or two strawberries where the slugs and birds had beaten us to them. This season we are already onto three punnets full. Quite a large one as well as you will see from the photograph. We had our first ever crop of peas and a second crop of new potatoes. The new potatoes on the second crop had been found by the slugs as nearly half had tiny holes in them, but fortunately we were left with quite a few for us.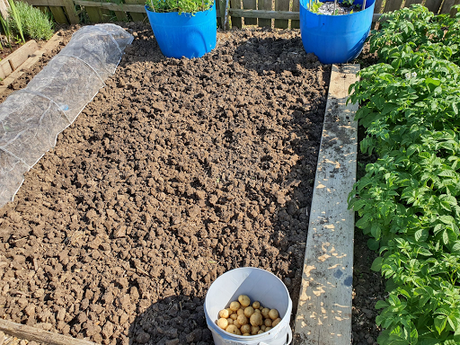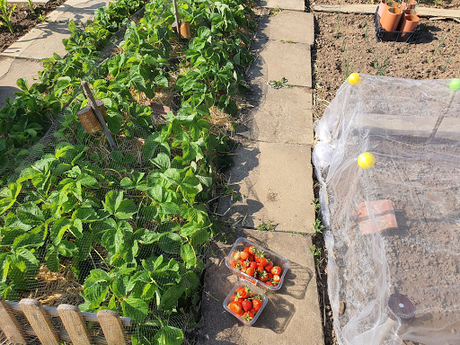 One thing we hadn't planned for is, what to grow after you dig up the potatoes? To be honest it was a case of would anything grow? Now it has we have to think of what is next? Our lass has some emergency sweetcorn which is too close together so we are going to move that in to the old potato bed. There is not a lot to lose, they are too close together where they are so would fail because of that it was just better than doing nothing with them. Now they will have chance to be free in open ground, will they take the chance or wilt? We will see.