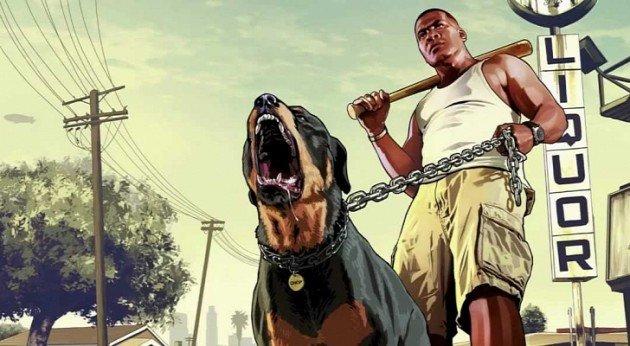 Rockstar Games recently announced that the guns and vehicles in GTA V will be customizable. But, they didn't stop there. According to the reports from a Japanese magazine named "Famitsu", you also get the ability to customize your dog, "Chop" in this game.
Well, it's not fully customizable. You can't choose the breed or the color of the dog. You're stuck with a fully grown rottweiler. But, you do get to choose  collars, clothes, and other small accessories for it. And as TechnoBuffalo reports, it is possible for you to lose Chop forever. So, you will have to keep a close eye on your dog in GTA V.
Are excited to play with your virtual dog? I wonder if you can teach this dog cool moves.
You may also like : Watch: Actual GTA 5 Gameplay Footage Looks as Good as The Screenshots

(All the images, trademarks, logo's shown on this post are the property of their respective owners)
Roshan Jerad Perera