Via NYPost:  "Smith, who's recovering after surgery on his left knee in the off-season, rolled up to Meatpacking District restaurant Catch on Thursday night in a Gurkha F5, which is made by Toronto-based Terradyne Armored Vehicles and used by police and the military. Smith parked the oversize truck, worth about $450,000, on the street while he dined inside."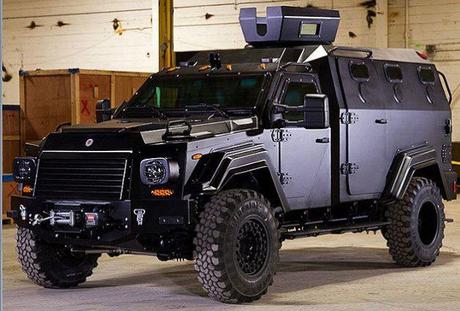 I have only one question.  How the hell did this thing only cost $450k?  This is an armored car used by the military and it only costs a half a million dollars?  Did JR Smith get the base level model?  Tape player, manual windows, stock rims?  What the hell is going on with this guy?  Hey bro, you just signed a $24 million dollar deal.  Nut up and at least get yourself a 6 CD changer in the trunk.  $450k, I don't believe it for a minute.
P.S. Do you tank, bro?