I am tired today. The stress of the past few weeks bearing down on me like bricks; weighing on my eyelids, my chest, my usual spunk.
House-hunting, forced holiday planning, budgeting, packing, cleaning, clearing... not to mention bickering, demanding children (10 months and counting without a babysitter). Every morning, as we approach the last days of school, we leave just a little bit later, dragging our feet through the door for our 10 to 15 minute lovely, curve-filled, English country-side drive.
This past week we finally worked out all of the necessary details. How we would spend the three weeks between houses, booking non-refundable flights, securing a house (thanks to my amazing MIL) in France, planning the return. I got the residence visa application sent out, school place applications mailed, appointments for playschool viewings set.
I sorted the childrens' closets, recycled like a maniac and (usually) resisted the urge to play Candy Crush instead.
Everything was in place for the transition from one house to the next and all that goes along with a move.
Yesterday, we received an email telling us that our current landlord had accepted another overseas assignment and would not be returning to the UK after all. We could stay in this house if we wanted.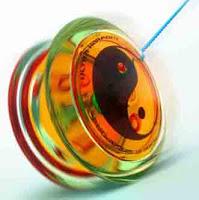 Perhaps the relief of not moving will eventually replace the fatigue. I head to the garden now for renewal. Solace in the soil and stems of cherry tomatoes, basil and myriad other herbs that I can now continue to enjoy throughout the summer, save a forced two-weeks vacation in France.
So, dear friends and family, this means I'll still  have a rockin' spare bedroom for visitors for another year... unless Asia happens sooner than planned.
Don't get too comfortable in life; expect curve-balls. They keep you in a state of growth; personal evolution. Just the way I like it.