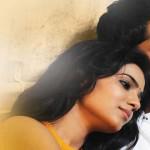 It's been more than two weeks now after the release of music of Maestro Ilayaraja's Yeto Vellipoindi Manasu. The initial hype has settled down and after non stop listening for days together here is what our overall consensus of the music album is.
The orchestration which drew us in initially, on the first listening itself, is still the biggest highlight of the film. Now after lots of listening the orchestration has only grown much more and has further become more addictive. In fact it's the orchestration that one remembers more than the lyrics which are overall not that memorable and can be said as letdown. For example the song Atu Itu is a complete disappointment because of the lyrics in Telugu where as in the Tamil version it is the title track with right lyrics.
Layi Layi, Yenthentha Dooram, Koti Koti and Yedhi Yedhi are the picks of the lot. The orchestration in Layi Layi has stuck us the most with parts of it being absolutely magical followed closely by Yedhi Yedhi and Koti Koti. Overall it is musically rich but lyrically weak. The beautiful orchestration that takes us through best of Ilayaraja over the years, is what stays with you, rather than the lyrics of the film. Yeto Vellipoindi Manasu is a treasure trove of memories for fans of Ilayaraja and a must listen for the rest of music lovers.
Rating: 4/5

Rating: 5.0/
5
(1 vote cast)