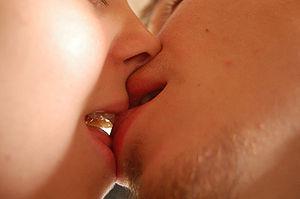 Image via Wikipedia
"Mum" my 12 year old daughter asked me tonight– "Have you ever snogged a girl?
I nearly choke on my cuppa
She can tell by face this is not one of those conversations I want to have with her.
" Are you trying to tell me something?" I ask
No I am not a "leso" ( her new slang word for lesbian) if that's what your asking she tells me matter of factly
She continues to tell me that half her friends are gay.
That's nice – Thats nice ? What a very lame reply I gave
"So have you ever kissed a girl"? She questions further.
My dearest darling daughter when I was your age I had my tongue rammed down more girls throats than boys.
While I never turned gay and do not fancy other women at all, if Cheryl Cole (Tweedy) was to be naked in my bed it would take some temptation not to flick her bean lets say (Ok the hubby would have to watch)
Ok so that's not what I told her but it was the truth. Yet it isn't something I really want my daughter to know. I mean mum kissing girls? Puke right?
I explain at her age some girls (hopefully not her) may be confused and enjoy experimenting. I try to leave the conversation there.
Is my 12 year old kissing girls? Is she kissing boys for the fact? Oh no my daughter is thinking about that word kissing. I may have to find the Yellow Pages and find the nearest Nunnery.
12 years old and kissing other girls – please tell me it wasn't just me …..