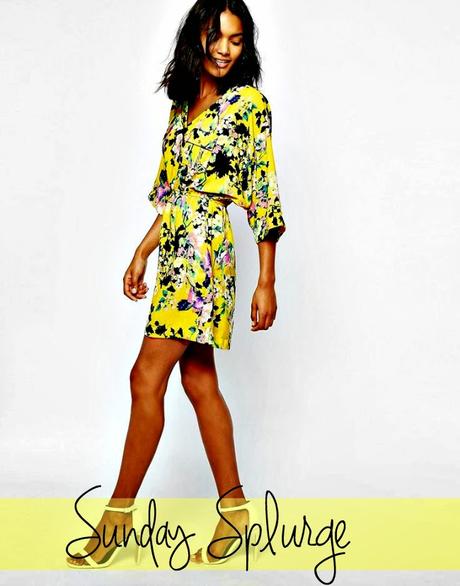 I'm not sure if it's the sunshine or my trip to Florida, but suddenly I want every little thing in my life to be yellow. Yellow flowers, yellow hair, yellow shoes and, yes, yellow dresses. I've always thought that since I'm so pale and blonde that yellow wasn't really an option for me.
How wrong I've been! With a little bit of bronzer and a red lip, a blonde can wear anything, right? And this River Island Kimono is literally everything I've ever wanted in a daytime dress.
What are you splurging on this weekend?